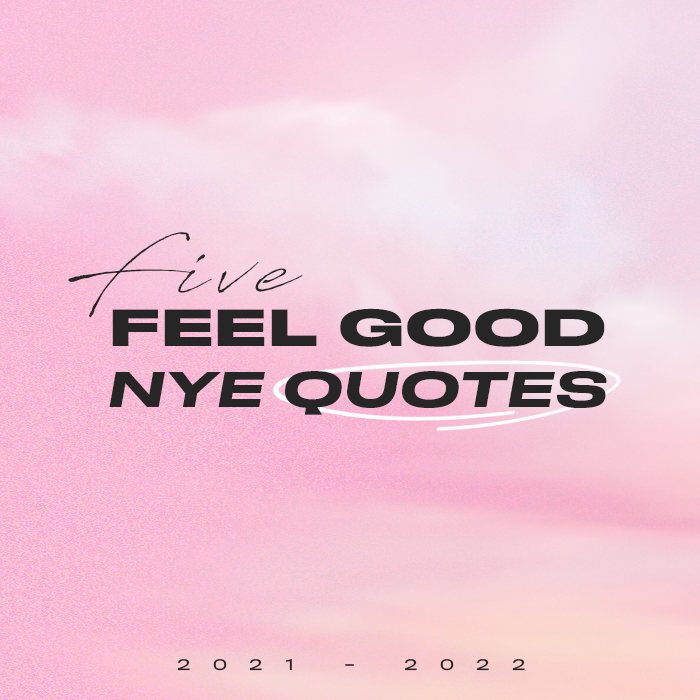 Positive vibes only!
5 Feel Good NYE Quotes
We get it, the pressure to set huge goals and have a list of to-do's for the upcoming year. Truth is – it's okay if you're not really feeling it this year, or any for that matter. Whilst a new year can fuel many to start something new, set life goals or begin a new hobby – but after a whirlwind of a year during 2021 it's more than okay if that is not on your agenda right now! Of course if it is, then get it girl. You are more than capable!
As we said, with so much uncertainty ahead why not simply focus on being kind to yourself in 2022? However that may be. You don't have to do it all doll, take your time and know what's meant to be will be. Start scrolling these feel good quotes to help you get inspired and excited for what the new year has to hold!
Here's to you babe.