It's official, the power couple of the moment Harry and Meghan are set to tie the knot at 12pm at St George's Chapel, Windsor Castle and the countdown is fully on.
6 Ways To Celebrate The Royal Wedding
Whether you're in it for the wholly acceptable day drinking or are serious about celebrating and want to make an offish day out of it, here's 6 of our fave ways to celebrate the 2018 royal wedding.
#1 Fancy dress
When it comes to throwing a celebratory Royal themed bash, fancy dress is always where it's at. Have you and your besties all pick their own famous Royals throughout history to come as, or mix it up and come as iconic power couples. If you're a little lazier on the creative front (or just are lacking on the time to get crafty), print yourself out a classic Royal face mask and you're good to go.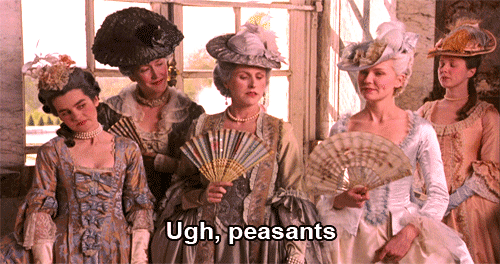 #2 Throw a garden party
Any excuse for a garden party/BBQ, we'll take it. Round up your friends and friends of friends and think all things British with finger sandwiches, scones, sweet and a makeshift royal wedding cake of your own. Hopefully, the only thing that's not British about this option is the (rainy) weather.
#3 Attend a bottomless brunch
What's a bottomless brunch gotta do with the Royals you aks? Technically not much but Manchester Deansgate's Cloud 23 are offering up a royalbottomless brunch fit for us regular queens. For £45 you can brunch and drink champers whilst enjoying the build-up and nuptials of Prince Harry and Meghan. Delish all round.
#4 Watch it unfold on the silver screen
Fancy watching the big day unfold on the silver screen? London babes can head down to Regents Centre in Dorset. This art deco vibes cinema is hosting a live screening of all the action as the happy couple get wed. Festivities kick off at 10.30am so you can watch the guests arriving before the ceremony takes place at midday. Tickets are free and wedding attire is encouraged.
#5 Via a drinking game
More in it for the good old fashioned knees up? Then watch from the comfort of your own sofa with your S.O or a bestie or two partaking in your own drinking game. The rules to said drinking game could anything from "take a drink every time a Royal does the iconic royal wave", to "take a drink every time you see a guest in a seriously extra fascinator". Get creative – and with those rules most probably quite drunk.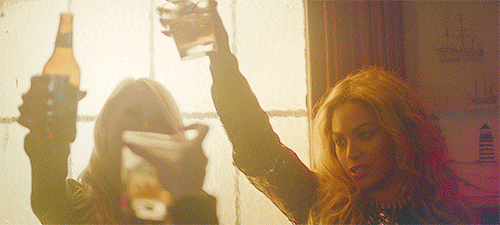 #6 At an amusements park
Say whaaat?! Joining in the Royal Wedding fun at an amusements park? Yep, you head right. Dreamland in Margate will be hosting its own take on a viewing party with highlights including an inflatable church and a mass bouquet toss. Even better, the park will be offering free entry and an unlimited ride wristband to anyone who has the name Harry or Meghan (must have valid ID of this soz) or to anyone wearing a wedding dress. Yasss.