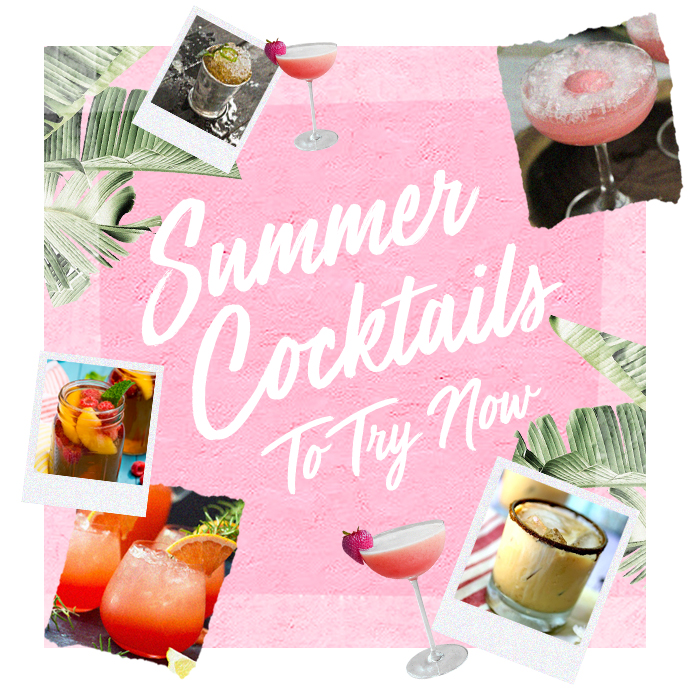 When the sun is out, there is nothing we want more than a freezing cold cocktail, right? Well, we're here to serve you up with 7 summer worthy cocktails that will give your taste buds a real kick this season.
7 Summer Cocktails To Try Now
Whether your flavour is more that of a fruity girl or you're a strong liquor hardcore kinda gal, we have a cocktail for every occasion right here.
#1 Passionfruit Mojito
What you'll need: 6 passion fruits, 1/4 cup fresh mint leaves, 5 tablespoons granulated sugar, 6 oz rum, freshly squeezed lime juice, ice cubes, soda.
What to do: Cut the passion fruit into halves and squeeze out as much juice as possible. Put the juice to one side and save the seeds. Use a cocktail mixer to shake the mint and the sugar together. Add the rum, lime juice, and ice, then shake vigorously. Add ice to your glass before adding the mixture, once the mixture is added, top with a little soda and finish with mint and the seeds you saved earlier.
#2 Watermelon Tequila Punch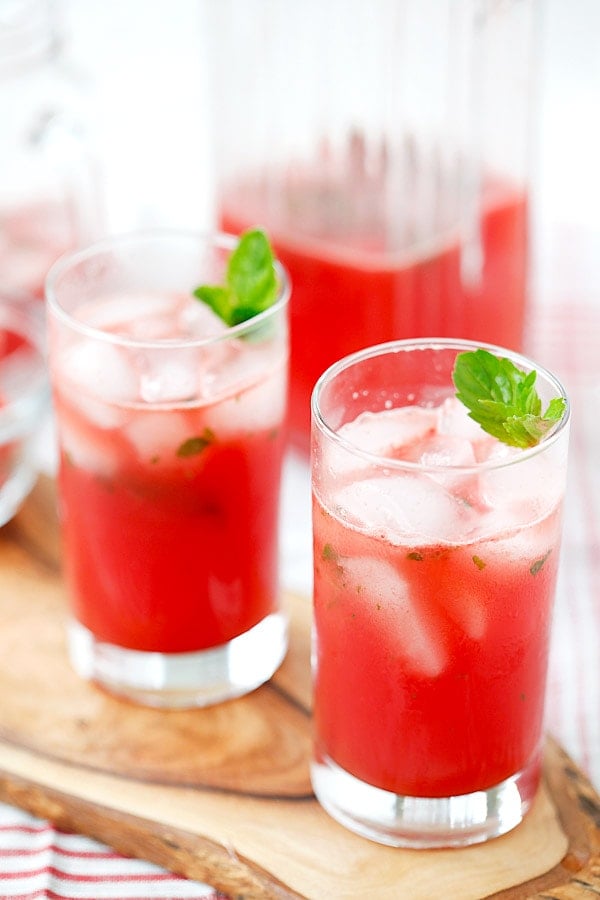 What you'll need: Watermelon pieces, fresh lime juice, 3oz of Tequila, 5oz of Triple sec, 1/2 cup of tonic water, sugar.
What to do: First coat the rim of your glass with sugar. Blend the watermelon and lime together and blend until smooth (if you wanna avoid any bits). Add in the tequila and triple sec and blend again. Add ice to your glass and fill 2/3 with the watermelon mix, finish with tonic water. Stir and enjoy.
#3 Prosecco Sorbet Float
What you'll need: Sorbet in flavour of your choice, 1 bottle of prosecco.
What to do: Drop a small scoop of sorbet into a cocktail class and simply pour the prosecco over for a quick and easy but seriously tasty mixture. That's it, serve immediately.
#4 Sweet Tea Sangria
What you'll need: 170ml bottle of white wine, 4 cups of sweet tea, 1/4 cup triple sec, 2 cups sliced frozen peaches, 2 cups raspberries, mint for garnish.
What to do: Mix the wine, sweet tea, triple sec, frozen peaches and raspberries together into a jug and stir until combined. Refrigerate until chilled then pour into cute jars and serve with a mint garnish and fruit to finish off.
#5 Jalapeno Bourbon Julep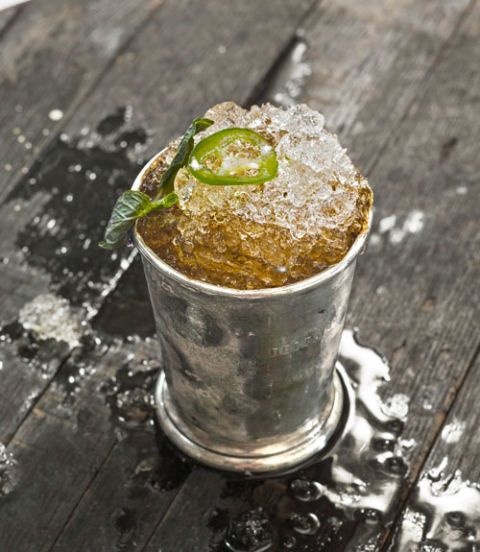 What you'll need: 2 1/2 ounces bourbon, 1 ounce jalapeno sauce, 4-6 mint leaves, 1 splash soda water.
What to do: Add mint leaves and a drop of syrup to a cocktail glass of your choice. Gently press mint leaves with a muddler to release oils. Add enough crushed ice to fill the glass two-thirds of the way. Pour bourbon over top and stir gently to mix. Fill with more crushed ice to mound over top. Top with a splash of soda water. Garnish with a slice of jalapeno and a sprig of mint.
#6 Grapefruit Sunrise
What you'll need: 1 bottle of vodka, grapefruit juice, orange liqueur, a splash of lemon juice, a splash of grenadine.
What to do: Mix vodka, the grapefruit juice, orange liqueur, and lemon juice together and pour in a glass over ice. Top with grenadine, then garnish with grapefruit slices and/or rosemary sprigs if you wanna make your drink look more Instagrammable.
#7 Iced Coffee Surprise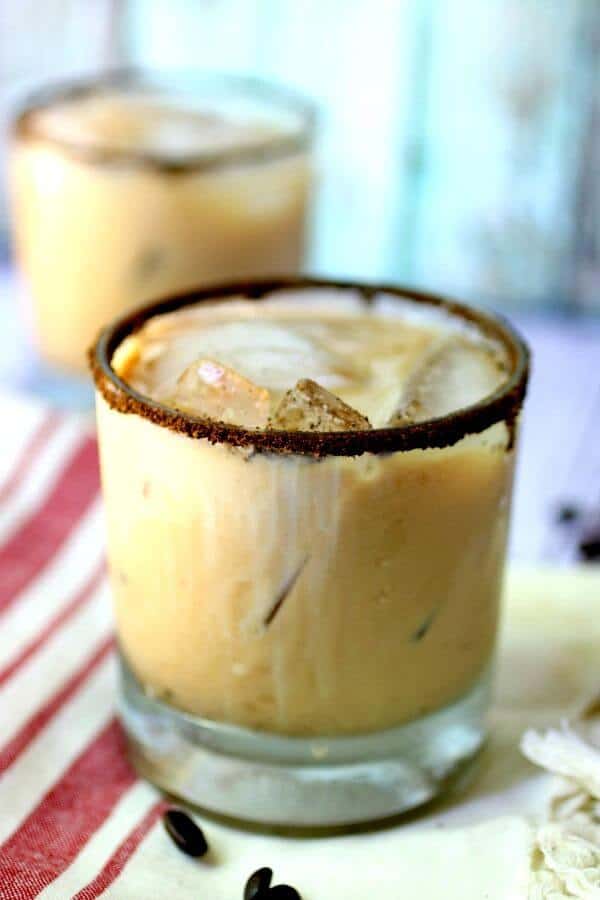 What you'll need: 2oz vodka, 1oz of milk or cream, shot of coffee.
What to do: Add coffee granules to the rim of a small glass. Fill the glass with ice and add the vodka, milk/cream and shot of coffee. Stir and serve. Tip: this is way nicer chilled so keep the ice on the ready.
Tip: A holiday would go pretty well with these cocktails.