Questioning what it would be like to work for PrettyLittleThing?
Each month we're sharing a day in the life with each of the PLT marketing graduates, today we're catching up with Serena!
Could you start by telling us a bit about yourself?
Hey! I'm Serena, one of the marketing graduates at PrettyLittleThing. I recently graduated from Loughborough University in June 2022 and then went on to start at PLT in August 2022, which is based in Manchester. My six month rotations include CRM (which I have just completed), paid social (digital), social media/PR and finally, international & planning.
I feel so lucky to have gotten this role – I've always idolised PLT and it's always been a company I dreamed of working for, but I never in a million years thought I'd have the chance to… So I'm still constantly pinching myself at how blessed I am to be here!
I worked in fashion retail for 4 years prior to this, so from there I knew I loved working in the industry and wanted to take myself from the 'shop floor' level to 'head office' level. I'm really proud of myself for achieving that goal and so grateful to PLT for this opportunity.
How about your current role here at PLT?
I've just completed 6 months with the CRM team, and this is my first week with paid social, which sits within the digital marketing team.
Now that I'm in paid social, my day to day will look much different than before. I'll be creating PLT ads that you'll see on Facebook, Instagram, Snapchat, TikTok, and Pinterest.
Be sure keep an eye out for those!
Ok, you've arrived in the office – how's your average day looking?
Well the first thing I do in the morning is grab a coffee – I can't start my day without one!
Generally, day to day my role in CRM was fairly varied.
I'd say nearly everyday in CRM involved building the promotional emails you get in your inbox! To say I 'built emails' is quite vague, but it's hard to describe exactly how without showing you the platform we use, but let's just say that there's so much work that goes into emails you get from us! It's so much fun though, and an opportunity to be creative.
Another thing I did often (and loved doing) was writing push copy. That is writing the notifications you receive from the PLT app everyday. Again, it's another chance to be creative. Keeping up-to-date with popular culture references and TikTok trends is key here, because the more funny/relevant a notification is, the more likely it'll be engaged with. I could go into detail about so much more of what I did in CRM, but I'll leave it at that for now!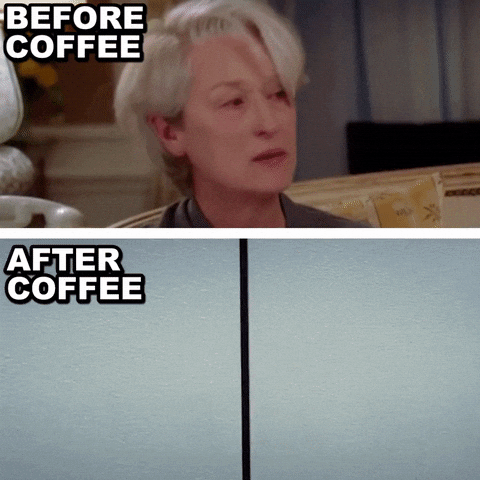 If you had to describe your time at PLT so far in just three words, what would they be?
For me, PLT has been fun, inspiring, and very rewarding.
What are you most looking forward to in the next 3 months?
Learning as much as I can in regard to paid social, as well as continuing to work on personal development. PLT gives us all a great platform in which we can access personal/work development assets, as well as offering 1-1 development sessions. It's amazing that we have so much support and encouragement to thrive here, so I want to make the most of that!
Is there something you feel particularly proud of/something you've achieved so far?
For one, I'd never have considered myself a creative person before joining PLT. I'd been studying politics at university for 4 years and never had the opportunity to be creative with anything, it was always very academic. I'm proud of the fact that I've proved myself wrong – I've excelled the most in creative tasks.
Also, I moved to Manchester for this role and that was a big change, but I'm happy with how I've settled in. I LOVE this city!
Be sure to keep a lookout for upcoming posts with the other PLT Graduates.
Loving the BTS content? Get to know Pia!