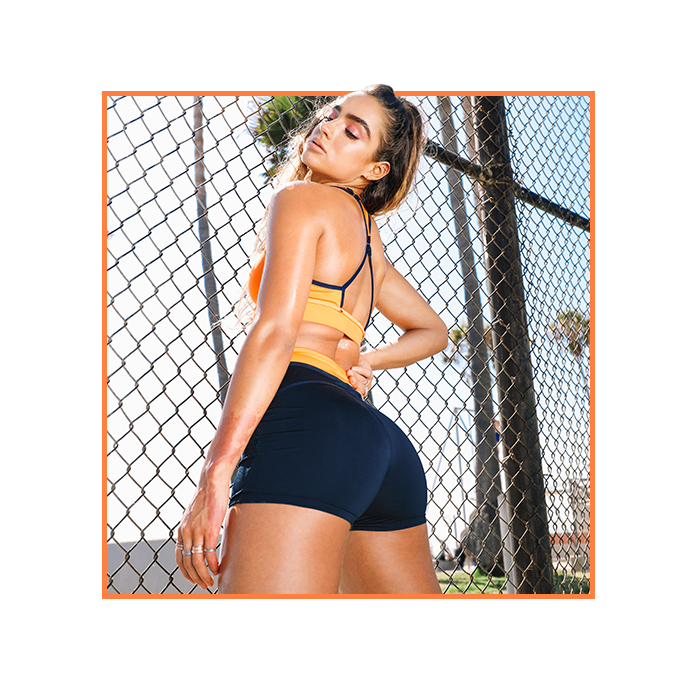 Bored of looking for a super hot outfit when you're just spending your day chillin? Then the activewear and athleisure trend is defo for you girl! You don't have the be hitting the gym to look hella cute in your new leggings and crop, you can simply pop them on just for a casual walk to the shop. It's fast approaching AW17 and the activewear trend is seriously on the rise. It doesn't just express a desire for fitness, it guides an attitude for comfort (with a hint of glam of course).
Activewear Is Here To Stay
The obvious gap between 'every day wear' and 'gym wear' is beginning to close and it is becoming a trend in itself. This cool, upcoming trend creates comfort but also defines body shape and increases confidence for many girls across the globe. If you're looking for that chilled vibe but still wanna turn heads, this is defo one for you. The best thing about this trend is, it's so simple and so easy to look good. Let's be honest, we all wanna look like absolute gym lovers.
This trend is something that's been up and coming for a while, especially for the A- Listers. I mean, if we're seeing the likes of mega bae Gigi Hadid out in the street wearing their sportswear…. we are gonna do exactly the same. She is the absolute trendsetter of the century and looks incredible in her activewear. Even if she is just popping out to do some shopping, she looks extra amazing. You don't need to be on a Hadid budget to look this good though girl, you can get figure lovin' co-ord sets just like it for £25 or less & still look Ahhh-maaaaay-zingggggg
This trend is one for students! As it's so simple and so easy you can just roll of out bed at 8.40am (or become a morning gal), pop on your new activewear that you bought with your student loan and still make your 9am lecture. People are probably gonna look at you and think you're balancing the gym and uni work like "HOW DOES SHE DO THAT"  but you know that you're just rockin' the look without the workouts. Seriously though, who wants to workout when you can drink prosecco right?
There are so many ways to style activewear, like layered a mesh or fishnet top over a cute sporty crop for a mega sassy vibe. We just LOVE mega hottie Sommer Ray in this strappy crop and matching leggings but as Autumn is fast approaching us and you aren't feeling comfortable in just the crop top (if you are then kill it girl!), why not add a cosy jumper or mesh top for an extra layering effect. If you're hittin' up the gym & working for that winter body, you can just take off any layering and you're ready to train!
So that's it girls, pop on your super cute activewear and work it like the celebs!