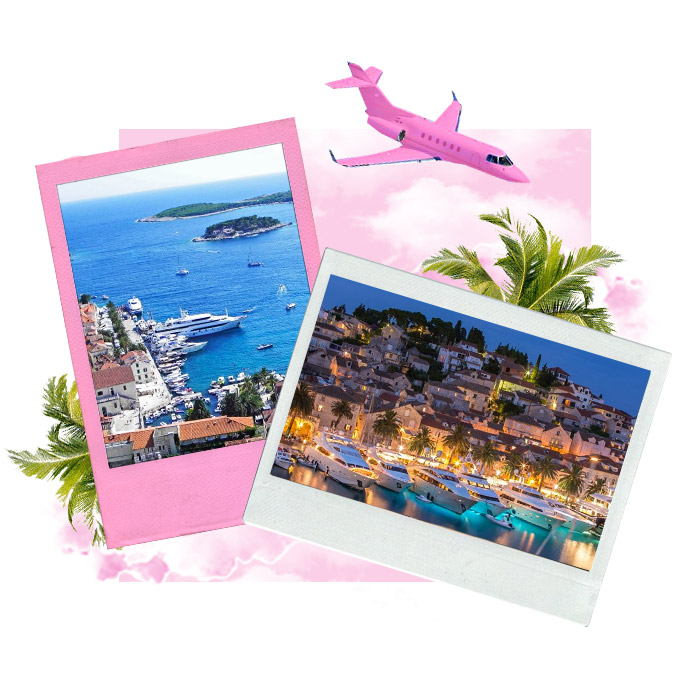 The Most Beautiful Europe Destination Yet – Croatia!
Hvar, a Croatian island in the Adriatic Sea, is best known as a summer resort. The island also features beaches such as Dubovica and inland lavender fields. The island is said to draw in 20,000 people a day in the high season-WOW this is definitely a go-to island! The main square is beautiful and decorated with Gothic palaces and marble paths. Winding side streets take you round to cute, little restaurants and bars. You're probably reading this and thinking, this 'sounds like a dream', 'I bet the price is a dream too'. The thing is the prices can be seriously inflated but don't be put off if you're on a lower budget though, this post is going to show you how you can do Hvar on a budget, just as I did.
Cheap Holidays To Croatia

#1 Get connecting flights to Split, usually cheaper than direct (you just have to travel a little longer).
#2 Share a suitcase between two and mini case or beach bag for hand luggage. Sharing means you can avoid the sneaky charge for two at the end of your flight booking. You live in your bikini anyway, so evening wear is your packing essential.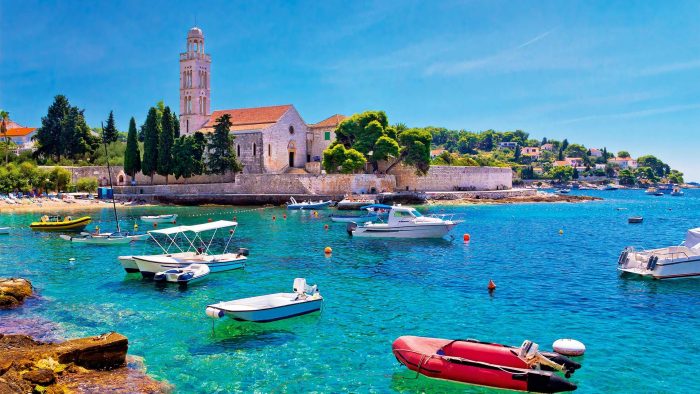 #3 Look out for hot hotel deals and book separately to flights. Alternatively there are multiple hostels that cater to a younger, more diverse crowd. As long as there is a bed to sleep in and somewhere to glam up that's the important stuff covered.
#4 Buy a little travel pack they're usually around £1 then you can use your existing toiletries to full them up. No brainer!
#5 Sooooo many options when choosing your travel insurance, they can be as little as £4.79 and they have very good coverage. It is extremely important you get insurance, I would put this at the top of your to-do list.
#6 When it comes to your Summer wardrobe this can be very stressful if you're on a budget. If you're the crafty kind how about making your own clothes? Lits so many youtube tutorials on how to customise clothing and sew. Dig out last years garms you will be surprised what you forget about and have only worn once! If all fails then just share with your roomie, between you both you can come up with some killa' looks.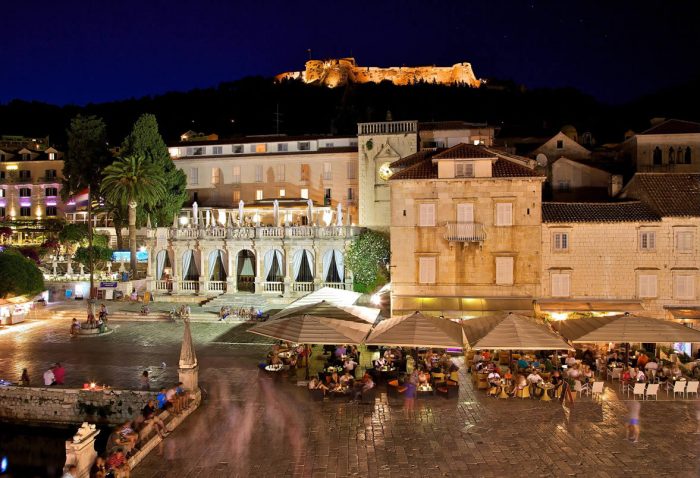 #7 Spending money on a short trip from Saturday to Thursday, it's possible to have a great time on £250. Not bad right?
#8 Make use of the included breakfast then pizza slice for lunch.
#9 DRINKKSSSSSSS buy prinks for the hotel room, so you can have a cheeky tipple before every meal. Share bottles of wine at the table between 2 or 4 it goes down a treat, and the costs are split.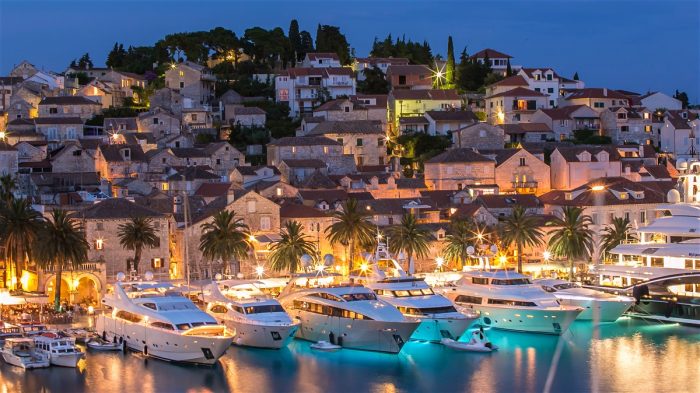 #10 The most important thing to remember when you're on a budget…. If you're single everyone buys you drinks!
Make sure you #SunSeaSlay your holiday away! On a budget or not bae's, you can slay the day!