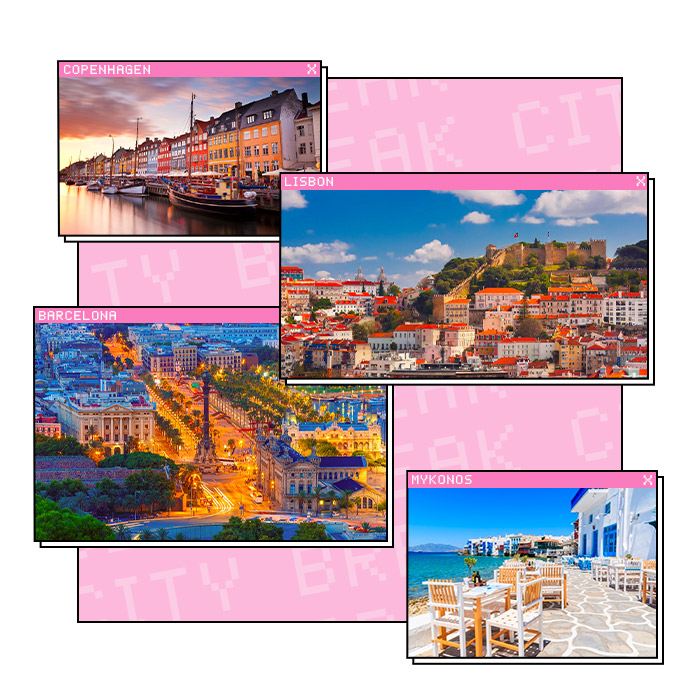 Got a case of the January blues? No cash? Feeling cold?
Say no more sis, you need to book yourself a city break. Forget working off those chocolates from Christmas and divert your attention to finding the perfect escape.
Having something exciting to look forward to can help lift the spirits and give you something fun to plan + discover a whole new place and culture.
Bonjour babe! Start brushing up on that French GCSE because you just might need it.
Heres our guide to the top city breaks of 2018.
City Breaks To Do This Year
Copenhagen
Often voted the happiest city on earth, its no surprise tourism to Copenhagen is really taking off. The laidback lifestyle, cobbled streets and colourful buildings make it the perfect place for a charming weekend trip. They even invented the term Hygge which goes even further to define cosiness.
A quick Google will give you endless options for days out and must visit places. Some of our favourites are located here.
Mykonos
The beautiful Island of Mykonos might need an extended weekend trip to really explore all it has to offer. The Island is blessed with stunning sea views and a backdrop of whitewashed villas –  making it super Instagram friendly.
The food is fresh and local, nightlife is broad with something for everyone and there are a number of impressive beaches to choose from.
This super-chic island attracts only the most stylish of tourists so get your PLT outfit ready for some glamorous city breaking!
Edinburgh
Rich in history and culture, Edinburgh is the perfect spot not too far from home. A city surrounded by ancient legend and stunning architecture, there's plenty to do in this global city.
The best of both worlds – enjoy a city stroll and explore the Medieval Old Town and the ever so elegant Georgian New Town. If you fancy a change head out to the countryside for a brisk hike which is within reach of the city.
Make sure to keep a keen eye on the city's seasonal events, as their Christmas markets and New Year's fireworks are unlike any other.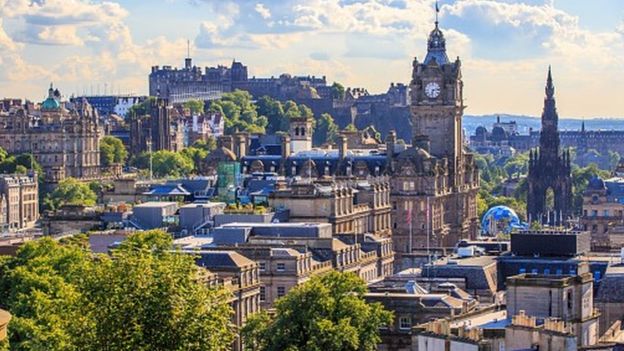 Barcelona
Ola! Barcelona has it ALL. A vibrant and stunning city lifestyle but the beach life that we all crave too.
The city has an electric energy and the art and food scene continues to flourish year by year.
Year-round sunshine, fantastic nightlife and hip and happening hotels and bars and are all guaranteed in this gem of a city.
Lisbon
A real mix of grit and glamour, Lisbon is a city full to the brim of new experiences. The city comes alive in the summer and its a life lived outside. This city is compact so its perfect for a weekend break.
Enjoy delicious food, drinks sat outside and museums and history galore.
The city is known for fresh seafood which is often locally sourced and widely available. However, Pasta de Nata are a sweet custard tart which is a MUST try.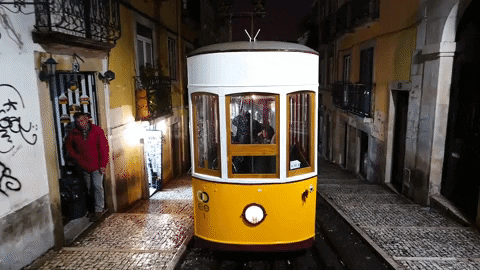 Happy travels x