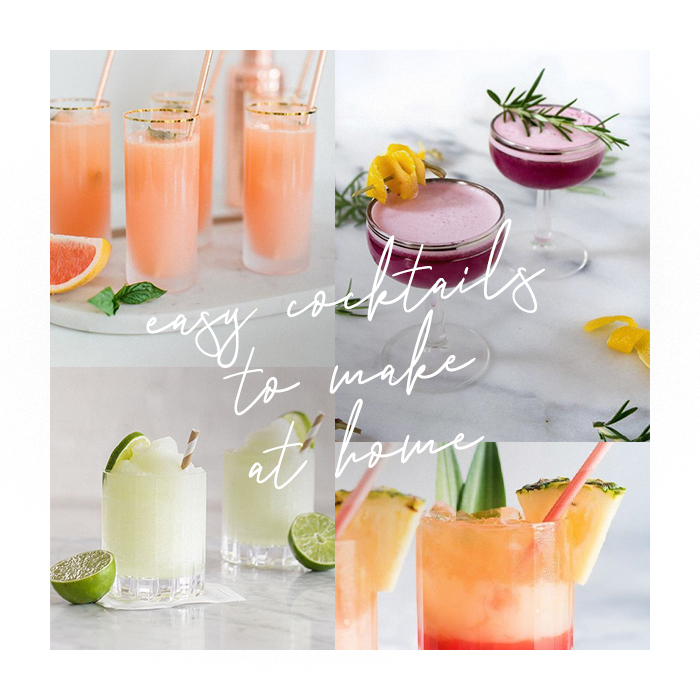 It's safe to say we're all missing going out for drinks with our besties rn.
Whilst we might not be able to head out to our favourite bars, who says we can't still enjoy our favourite cocktails?
Whether you're having a girls night over Zoom or it's time for virtual date night, become your very own bar tender and try out our favourite cocktails to make at home.
Easy Cocktails To Make At Home
Dig out your cocktail making kit and say hello to your new go-to drink with our easy cocktails to make at home.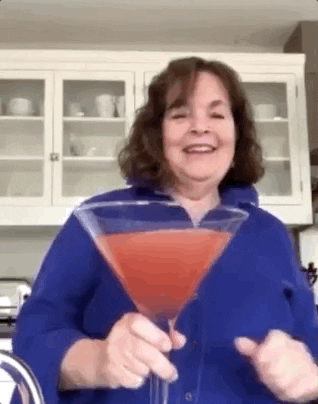 Passion Fruit Martini
If you love your fruity cocktails then this one is for you.
If you're looking to make 2 glasses, all you need to do is add the seeds from the passion fruit into a cocktail shaker, add vodka, passoa, lime juice and sugar syrup along with a handful of ice.
Then shake well, strain into 2 glasses and top up with some prosecco and you are good to go.
What you'll need:
2 passion fruits
60ml vodka
30ml passoa
1 tablespoon of lime juice
1 tablespoon of sugar syrup
Prosecco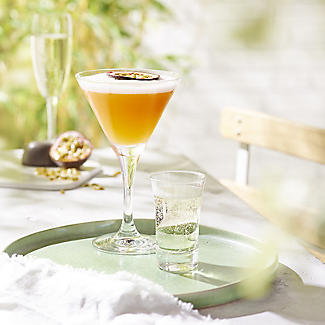 Mojito
A mojito is a classic summer cocktail and can't wait till we're enjoying a glass (or four) with our besties. But, for now we'll definitely settle for making our own.
To create your very own mojito, simply add lime, mint leaves and sugar into a glass and mash together using a spatula. Then, add rum, top up with soda water and stir well for the perfect mojito.
What you'll need:
1/2 a lime
5 fresh mint leaves
1 tablespoon of sugar
50ml golden rum
Soda water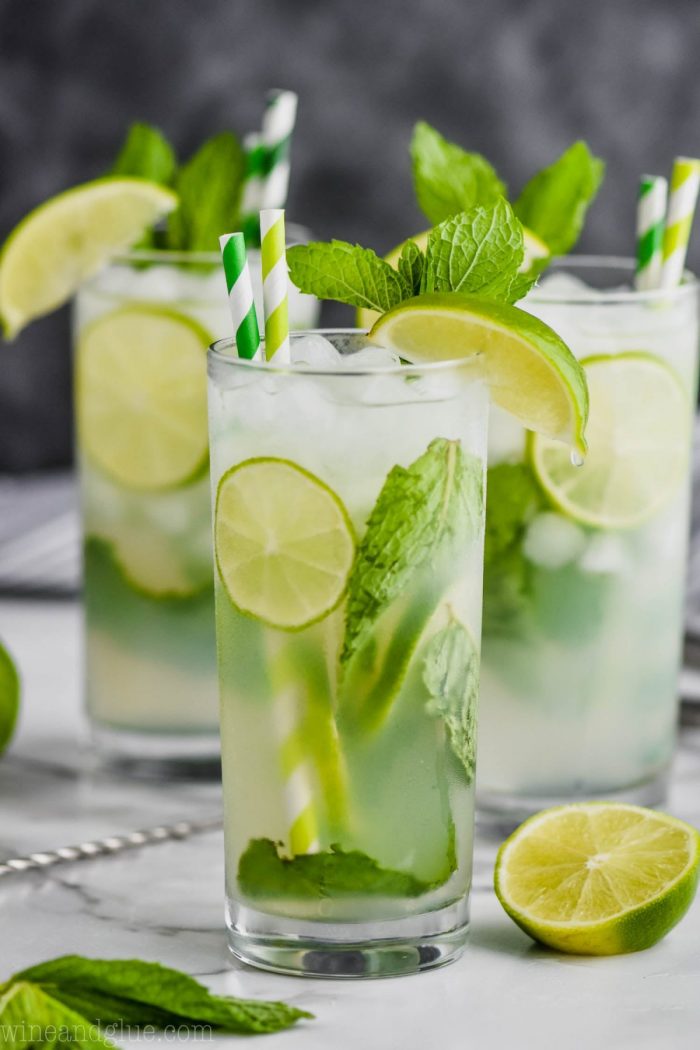 Tequila Sunrise
If you love a colourful cocktail then a tequila sunrise is definitely worth a try.
Using only 3 ingredients, this cocktail is super quick to make.
All you need to do is mix your tequila and orange juice and pour into a glass with ice. Then slowly pour in the grenadine and add a cherry to garnish. The grenadine will settle at the bottom of the glass and create an ombre effect that is insta-worthy for sure.
What you'll need:
50ml of tequila
25ml of grenadine
175ml of orange juice
1 cocktail cherry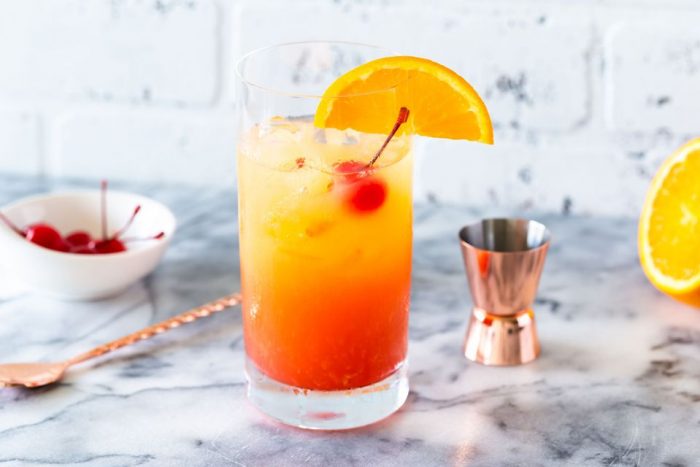 Hugo Prosecco Cocktail
Calling all our prosecco queens out there, this ones for you.
If you're looking for a quick and refreshing cocktail, we've got you.
Simply add some ice to a wine or gin glass along with some mint leaves. Then add elderflower cordial, a dash of soda water and some prosecco and stir. Perch a slice of lime onto the side of your glass to make it feel like you're really at the bar.
What you'll need:
30ml elderflower cordial
1 dash soda water
Prosecco
Fresh mint
Lime (if desired)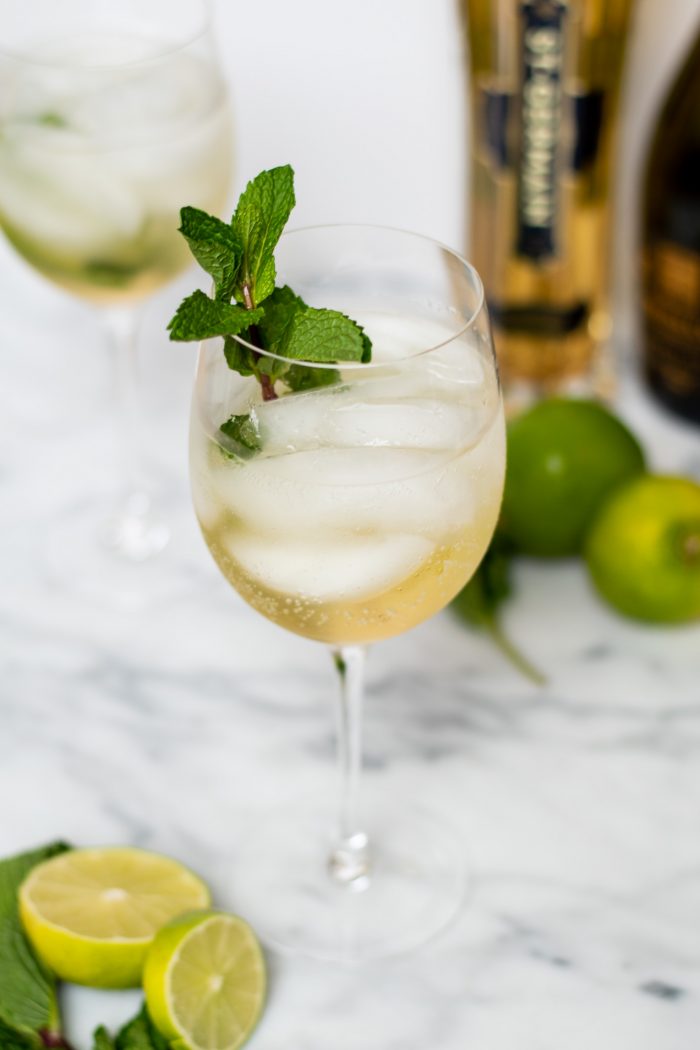 Happy cocktail making dolls! x