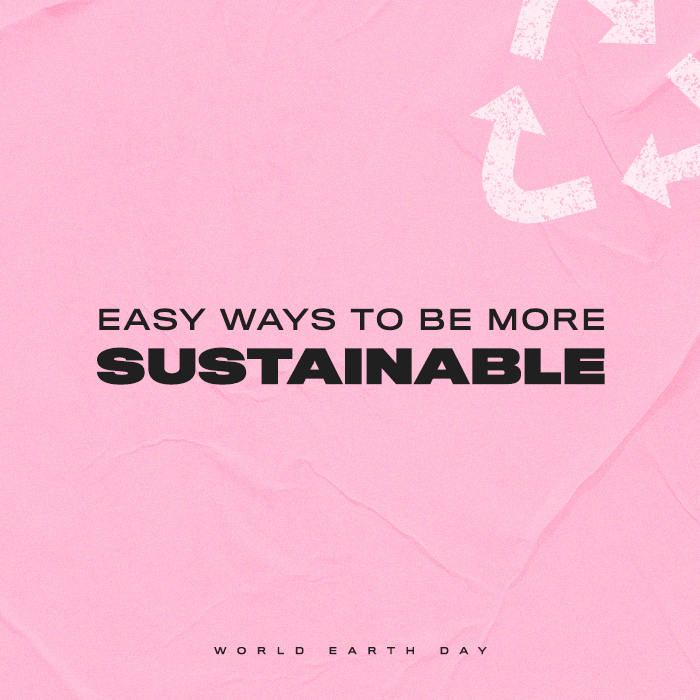 In celebration of World Earth Day today we are sharing our top tips and easy ways to be more sustainable.
Easy Ways To Be More Sustainable
There are many small changes you can introduce into your everyday routine that could make a big difference in the long run. From recycling your old garms, revamping your beauty must-have's and easy habits to pick up on the daily.
ReGAIN
Did you know around 50 trailers of clothing go to UK landfill every day!
Luckily you can do your bit to prevent the unnecessary pile up of discarded clothing. Meet the reGAIN app, turn your unwanted clothes into discounts to get cash off your next Pretty Little Thing purchase – Talk about a no brainer! Read more about how to use the ReGAIN app here.

Switch It Off
From time spent in the shower to how long your heating is on, these are easy ways to be more sustainable on a daily basis.
Next time you're showering try to cut it down slightly, additionally you could even invest in a water-saving showerhead.
Instead of putting on the heating straight away could you layer up with an oversized jumper?
Trial out purchasing recycled toilet paper instead of your usual, most even have plastic-free packaging.
Anything electrical such as chargers or your TV, ensure to turn off and unplug when not in use.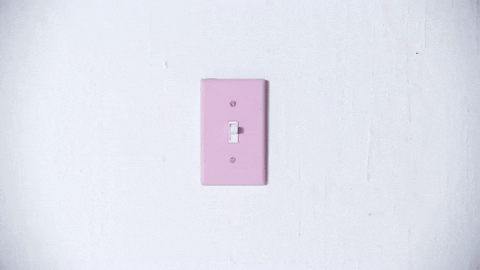 Recycle and Reuse
Recycle as much as you can, wherever you can! From plastic bottles to cardboard there are specific recycling bins for them all.
Why not try putting up a no junk mail sign on your letterbox to limit the amount of paper waste.
Switch to a reusable cup for your morning coffee order.
When it comes to water bottles opt for a re-fillable bottle instead.
Why not carry reusable cutlery and straws in your bag so you're never caught off guard?
Don't use plastic bags at checkout! Instead, take your own reusable bags.
If returning a product by post, reuse the original packaging it came in.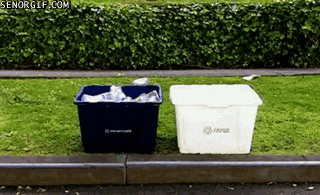 Easy Yet Effective
Ditch the paper work. Opt for digital letters, bank balances, shopping receipts etc.
Use your phone, tablet or computer to take your work notes.
Take the stairs over the lift. This also doubles up as a leg workout – you're welcome.
Use public transport where possible.
Could you try going meat-free one day a week or as often as you feel comfortable?
Try out growing plants, veg etc. either at home or even on your work desk.
Start composting where possible (trial out a kitchen top food waste bin as a super easy starting point).
Beauty
Opt for greener beauty by swapping your go-to products to ones a little more environmentally friendly. Shampoo bars are a perfect example of this along with reusable cotton pads! You can read more about greener beauty in this blog post.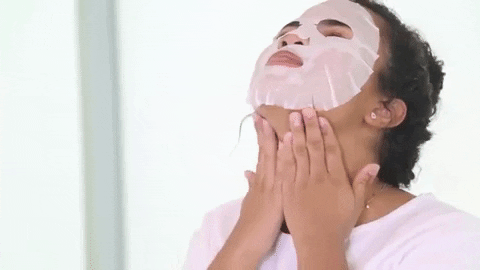 Re-wear and Take Care
Up-cycle your clothing or re-wear each item as much as possible. We're thinking one top, three ways kinda vibe – Chic yet efficient.
Washing your denim items inside out will allow them to last longer.
Try out steaming certain items rather than ironing.
Refresh your whites by soaking them in warm water and lemon juice.
Wash your garments on a lower temperature to reduce CO2 emissions.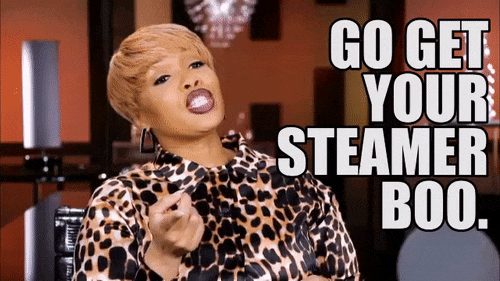 Prefer to shop recycled fabrics? Be sure to check out Recycled by PLT here
& for even more ways to do your bit for the environment head to the PLT sustainability edit onsite.