Hey girl,
I am Chloe, a French native who stepped foot in the UK four years ago and fell in love with the UK!
I recently joined the PLT team and will be sharing tips about fashion & lifestyle with a French twist obvs, so watch this space for updates.
I kept my eyes peeled just for you and compiled the must-have Paris Fashion Week pieces to update your wardrobe with the hottest trends!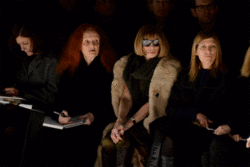 Trend 1:First and Fave rule – keep it sporty, it is so chic.
Sophisticated, sultry stain fabric and details associated with flat shoes sneakers are THE must.
Yass sportswear is back in the fashion game! We say opt for an oversized polo shirt you can wear as a dress. Forget borrowing from your BFF, now's the time to sneak into your dad's wardrobe to find some hidden gem soccer tees you can steal for yourself.
Trend 2: The Ruffles Madness
New York, London, Milan and Paris all agree on one point: ruffles will be very present next season. Dresses, blouses, tops, and skirts are covered in all-over ruffles in glamorous, aerial, sophisticated and sometimes even bucolic styles. Super feminine, get ready to mix it up with various fabrics and fringes and frills.
Trend 3: The Softness of Pastels
We do whatever we want with our style whether it be swinging shamelessly from the 90s tribute and fluorescent vibrant colours to the must-have sweetness pastels. We love the emphasis on blues, water green, powdered rose, white, nude or even pale yellow to show off the soft and good vibes babe only that you are.
Trend 4 : Transparency
Transparency is at the heart of the new trends. We love to play cheeky with tops, blouses and dresses that reveal some skin sometimes only concealed by patches. A real party hits associated with some denim and stiletto – the official Parisian way!
Trend 5: Ode to the 80's
PFW saw many denim jackets, shirts and trousers, as well as high-waisted pants, satin, glittering materials and shoulder pad revival. So many symbols that recall the fashion of the 80s.