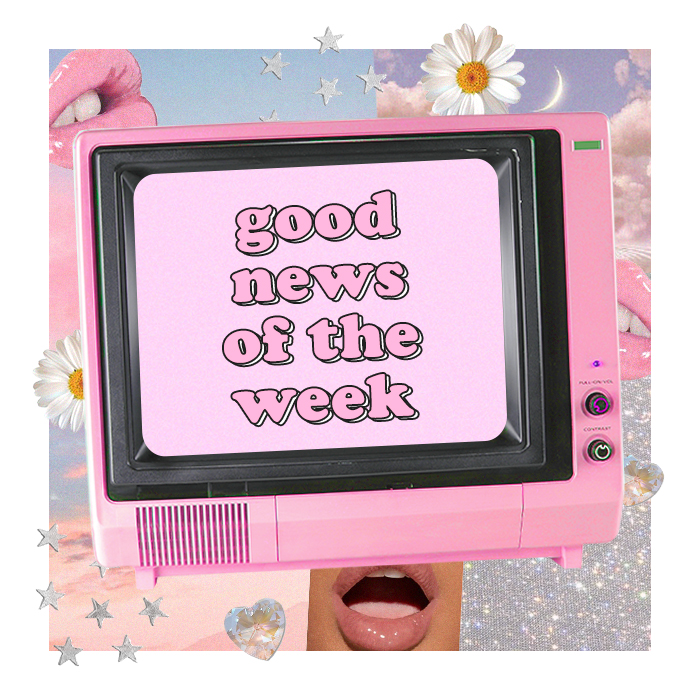 Good News Of The Week
Happy Friday, dolls!
It's time for your weekly dose of good news that we hope will bring some positive vibes to your Friday.
So, sit back, relax and take a look at our weekly news roundup…
2 New Episodes Of Normal People Are On Their Way
Yep, you read that right gal.
Like most people, we were obsessed with Normal People when it was released in April and we're still getting over the ending tbh. So, as you can imagine we're so happy to hear that 2 more episodes are being made.
Comic Relief announced this week that they're partnering up with the author, Sally Rooney to make 2 new episodes which will show Marianne and Connell 40 on from where the last episode finished.
No release date has been announced yet but we cannot wait.
The World's Oldest Golden Retriever Reaches 20 Years Old
News of August, a Golden Retriever from Tenesee, celebrating her 20th birthday went viral this week and we think she's so cute.
The average life expectancy of a Golden Retriever is just 10-12 years meaning August, a.k.a Augie, has doubled that, making her the world's oldest Golden Retriever.
Augie's owners went all out for the big day with banners, balloons and a dog friendly cake as she celebrated with her three adopted siblings.
Happy birthday August!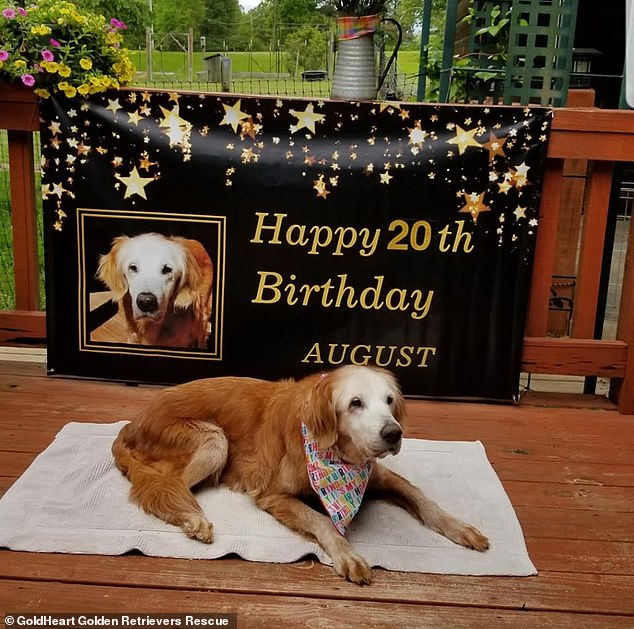 Elderly Couple Reunited After 102 Days Apart Due To Coronavirus
Agustina Cañamero, 81 and her husband Pascual Pérez, 84 have finally been reunited after 102 days apart.
Whilst Pascual lives in a nursing home in Barcelona, Agustina still lives in their family home, so when the Coronavirus outbreak started in Spain, Augustina was unable to visit the nursing home as residents were advised to start shielding.
After 102 days apart, the nursing home is finally allowing for visitors and of course, Agustina was one of the first to arrive.
Armed with protective plastic sheets and face masks, the couple, who have been married for 59 years, were able to share their first hug and kiss since being apart – we're not crying, you are.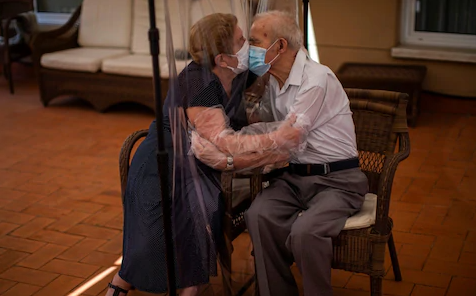 Zac Efron Has A New Show Coming To Netflix
Netflix have announced a new reality series starring Zac Efron will be launching on the 10th July and we are obsessed.
Netflix original, Down To Earth With Zac Efron, will be a reality show that follows the Hollywood actor around the world as he searches for ways to live a healthier, more sustainable lifestyle.
We've got the popcorn at the ready x