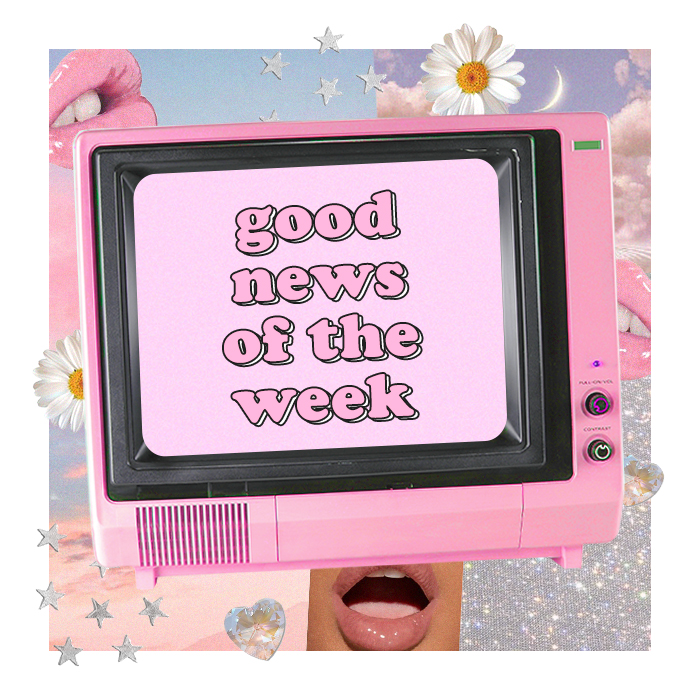 Welcome to your weekly round up of good news.
If you need a bit of a boost then peep below at some of the news stories that made us smile this week.
We're sending positive vibes your way doll.
Good New Of The Week
Care Home Residents Recreate Iconic Album Covers
With lockdown leading to many care homes being unable to welcome visitors, it's been 4 long months for both residents and staff. This is why the team at Sydmar Lodge Care Home in North London have been looking for new ways to keep everyone entertained.
Activities Coordinator, Robert Speker came up with the genius idea of recreating some of the most iconic album covers the music industry has to offer.
From Bruce Springstein to Adele and Taylor Swift, it's safe to say the residents didn't disappoint as the posed for their pictures.
We think they've nailed it.
Credit: @robertspeker
Brooklyn Beckham & Nicola Peltz Are Engaged
Brooklyn Beckham and actress Nicola Peltz are officially engaged.
The couple took to Instagram on Sunday to announce their engagement whilst sharing an adorable picture taken by the youngest Beckham, Harper Seven.
Congratulations guys!
Statue Of Black Lives Matter Protester Installed In Bristol
A sculpture of Black Lives Matter protester, Jen Reid has been installed in Bristol.
The statue replaces the sculpture of slave trader Edward Colston which was taken down shortly after the BLM protest at the requests of thousands of people across the city.
The new statue is titled 'A Surge Of Power' and we think it's exactly the type of energy 2020 needs.
Rihanna Announces Skincare Line
Queen Riri took to Twitter on Tuesday to announce the launch of Fenty Skin, a new skincare line which will be launching 31st July.
Whilst we don't know much about what the product range, we know that if it's anything like her other Fenty lines, it's going to be amazing!