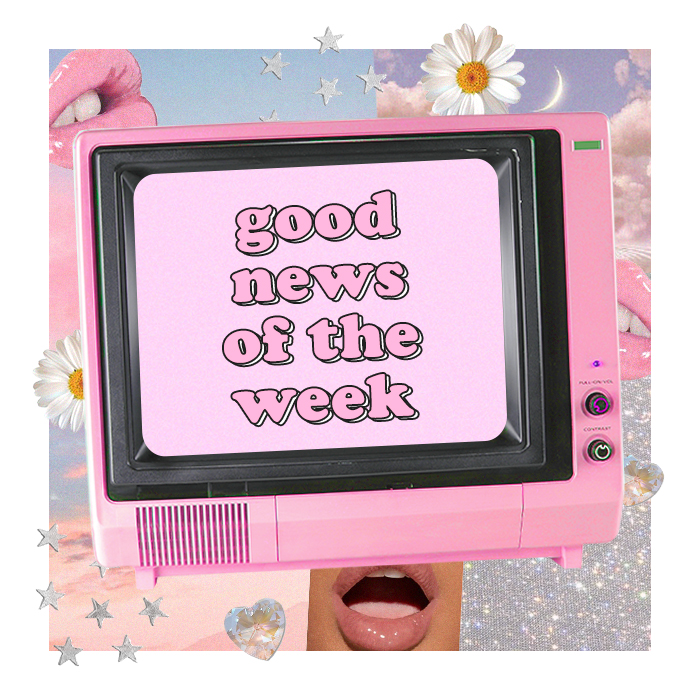 Good News of the Week
Welcome to our weekly round up of POZZY news only.
Warm, fuzzy, heart-warming stories is what we live for, so if you need a little pick me up and something to put a smile on your face, check out our good news of the week…
Laundry-modelling grandparents go Insta-famous
For 70 years, 84-year-old Hsu Hsiu-e and husband, Chang Wan-ji, have been washing people's clothes at a launderette in Houli District, Taichung City in central Taiwan.
Recently, their grandson convinced them to have a lil fun by modelling people's abandoned clothes and posting the pics on Instagram.
Their account @wantshowasyoung currently has 140,000 followers from around the world.
We are LIVING for this content.
Captain Tom Moore received knighthood
The 100-year-old former British Army officer raised over £30 million for the NHS in the height of the coronavirus outbreak. Last Friday (17th July) he received a knighthood from Her Majesty The Queen. Sir Tom stated on his Twitter account "It is going to be the most special of days for me".
We cannot cope with the cuteness.
Gyms, spas and outdoor theatres to open this weekend
It's safe to say our diets FLEW out the window during lockdown. And hun, there's only so many at-home workouts we can take. We're so excited for gyms and spas to reopen this week so we can get back to looking and feeling our best selves.