In need of some positive news to get you through Friday? We feel you. We're back with the round up of the good news and positive stories from around the world.
Good News Of The Week
From cute animals to seriously sweet grandparents, keep scrolling to indulge in some seriously good vibes with the good news of the week that's sure to have you smiling.
Grandparents Get Insta Famous
A man's wish to stop his grandparents being bored leads to unexpected fame and new happiness as Taiwanese laundry-modelling grandparents are surprise Instagram hit. For 70 years, these unassuming grandparents have been quietly washing the clothes of the people in Houli District, Taichung City, in central Taiwan. Over the decades, hundreds of pieces of clothing have piled up that customers had neglected to pick up.
Recently their grandson, Reef Chang, convinced them to have a little fun and get creative by modelling the abandoned clothes and posting the pics on Instagram and it's been an instant hit. So far their Insta account @WantShowAsYoung account has hit 651K followers. We're hitting "follow" now.
Do It With A Smile
We're all familiar with the term "fake it till you make it" but did you know from this tool of imitated confidence or an optimistic mindset, a person can actualise those qualities in their real life? A new study from researchers at the University of South Australia have confirmed that the very act of smiling by simply moving your facial muscles, can actually trick your mind into being more positive.
The results found that facial muscular activity generates more positive emotions so basically when your muscles say you're happy, you're more likely to see the world around you in a positive way. Never has there been a better reason to smile.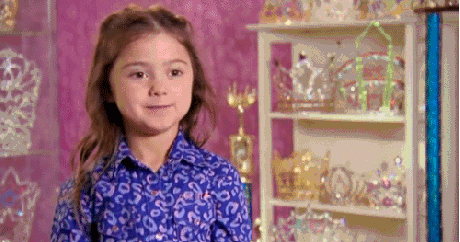 Comfort Food
There's nothing more comforting than a good home cooked meal from your Nana, right? A filmmaker's project to capture the art of handmade pasta has turned the so-called pasta nonnas featured in her videos into a social media sensation. Since moving to Italy's Le Marche region, Vicky Bennison has filmed more than 200 nonnas (grandmothers) over the past four years making all sorts of delish pasta.
The YouTube channel featuring the Pasta Grannies has become a runaway hit, racking up 455,000 subscribers. How cute! We're hungry already.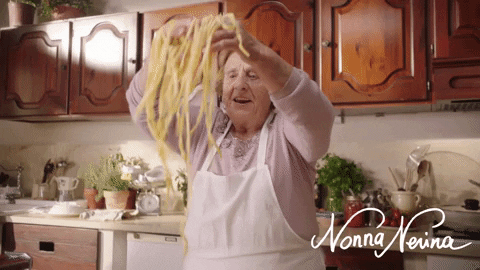 Man's New Best Friend
Ok, so we all know dogs are considered man's best friend, but new research shows that pigs actually rival other pets in their adoration of human companionship. Who'd have thought! Miniature pigs became popular as the latest novelty pet when celebs such as Miley Cyrus, David Beckham, Paris Hilton, and George Clooney were seen coveting them.
The similarities we found between the two species point to their similar capacities for engaging in communicative interactions with humans, said an animal behavior expert. We want!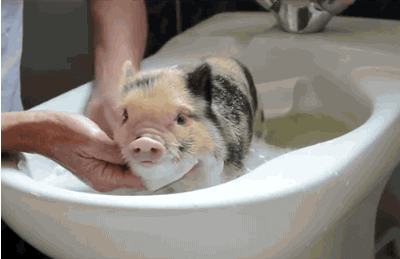 Happy Friday!