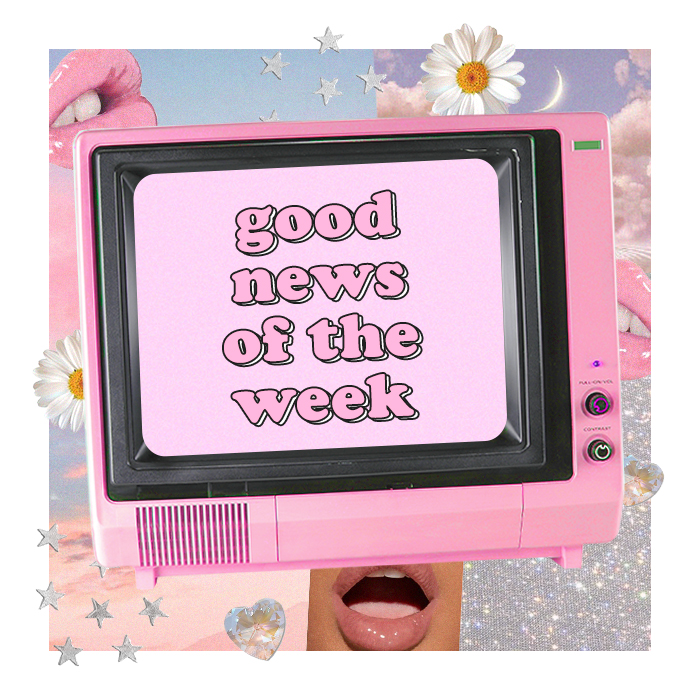 We're back with that time of the week. The time to embrace all those feel-good positive vibes as we read up on the good news of the week from around the world.
Sit back, relax and read on as we share with you our favourite good news and heartwarming stories for your reading pleasure. You're welcome.
Let's Dance
A team of nurses in America have been using dance to keep warm and stay motivated while testing for coronavirus in the open air. They've been posting videos of their dance routines on social media and their take on Ciara's "Level Up" was so impressive that it earned praise from the singer herself. We live.
No Bad Blood
Jennifer Aniston and Brad Pitt proved there was no bad blood between them as they virtually came together for the premiere of Dane Cook Presents Feelin' A-Live: A Virtual Table Read Of Fast Times at Ridgemont High. Our favourite ex-lovers we've never got over reunited to reenact the 1982 film along with a few of their fellow A-listers.
Calling All Cool Cats And Kittens
Everyone's favourite cool cat Carole Baskin dropped the hot news she's about to be back on our screens. The Dancing With the Stars contestant and Tiger King star revealed she is working with her husband Howard Baskin on an unscripted series. We, for one, cannot wait.
Until next week.