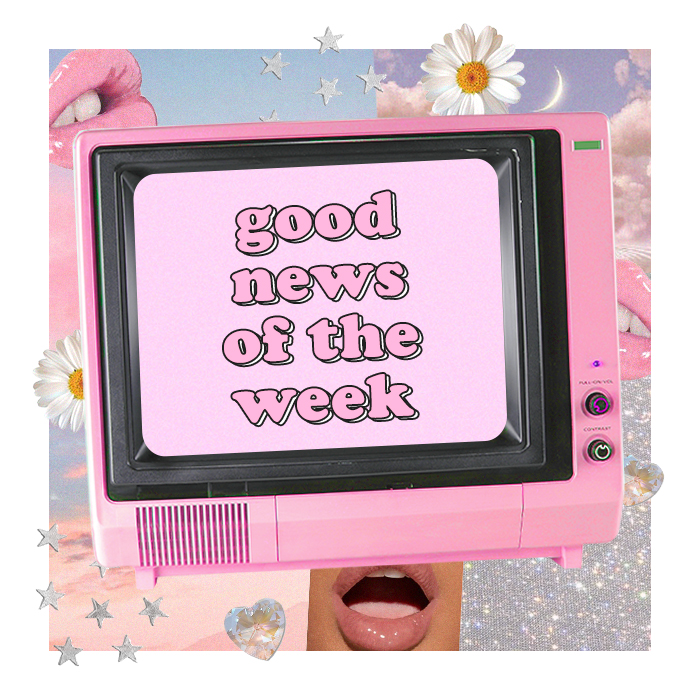 Feel good Friday is here gals, and what better way to put a smile on your faces than with some happy, upbeat or downright hilarious bits of news.
Good News Of The Week
Despite all the fear and uncertainty of the current pandemic, it has provided us with lots of good news with it too. From kind-hearted gestures, to our new found love for tik-tok and cute animal friends, sit back, relax and catch up on some good news you might have missed this week.
Ratatouille who?!
If you thought Ratatouille was make believe, then maybe think again as there is officially a rat who can detect landmines. Whilst covering over 20 football pitches of space throughout Cambodia, saving hundred's of Cambodia's citizen's lives for people to live safely in their homes. The rat has recently been awarded a miniature gold medal from a UK charity for his devotion to duty and life-saving bravery.
Discovering over 39 landmines and 28 unexploded ordinance, he has officially been titled the most successful 'hero-rat' to date.
89-year-old Pizza deliveryman gets surprise $12K tip
That's right you read it right, not $12 but rather a whopping $12,000!!
A Papa John's delivery man called Newey isn't just your typical pizza boy at 89 years old! Newey is also a rising TikTok star thanks to some loyal customers inspired by his kindness. The Valdez family said they always request him when ordering pizza and began recording his deliveries as TikTok videos on their channel to show off his positive attitude and cheerful catchphrase, Hello, are you looking for some pizza?. Collectively as a TikTok community, we all came together, and we were able to raise $12,000 for this amazing person, Valdez
told KLS
. Valdez showed up at his door with a t-shirt that read Hello, are you looking for some pizza? in one hand and a check for $12,069 in the other.
*I'm not crying, you are*
Letter from the 'fairies'
Spoiler alert: If you believe in fairies keep scrolling.
Trying to convince little ones to throw away their dummies is huge challenge in itself, and one mum almost gave up hope in trying. In her final attempt to ditch the dummie, she decided to try and encourage her daughter to send it away to the 'dodo fairy' (sorry gals if you have been tricked too).
The pair packaged it up with a letter, and addressed it to the fairies with their home address in case of any problems. However, a few days passed and much to (both) their surprise, a card landed through their door for the girl from 'the fairies' (a man from the Royal Mail). In it, he left a letter for both mum and daughter to explain, you can read this below.
Harry Styles Obsessed?!
Don't worry doll, join the queue.
Although lockdown has put a hold on seeing his iconic dance moves prance around live on stage, we bring you good news! It has now been confirmed that Harry Styles will star alongside Florence Pugh in the upcoming film Don't Worry Darling, and it's rumored that rehearsals are taking place this week. The film will follow the relationship between an unhappy housewife and her husband (Harry) set in the 1950's in the California desert. We didn't know we needed Harry in a thriller until literally this second, but it makes so much sense and we have the popcorn at the ready.