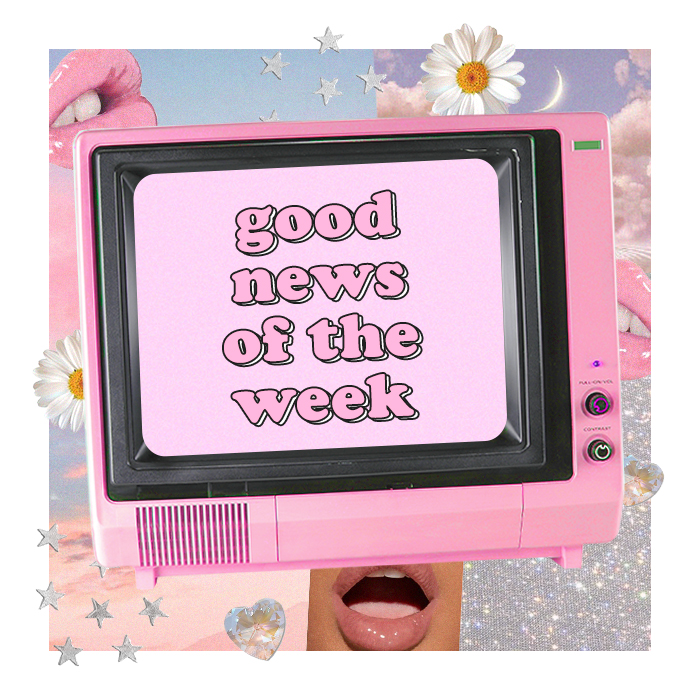 Happy Friday, dolls. Back with your weekly roundup of GOOD vibes only.
GOOD NEWS OF THE WEEK
Positive vibes and uplifting content is what we live for. Keep scrollin' for some heart warming stories from around the world.
Dolly Parton partly funded Moderna Covid vaccine research
Country star Dolly Parton donated $1 million to support coronavirus vaccine research, which supported the development of the Moderna vaccine which has proved to offer 94.5% protection from the virus. She has since said she feels "very honoured and proud" to have given money to research into one of the most promising Covid-19 vaccines.
Rupert Grint breaks Sir David Attenborough's Instagram record
Harry Potter star Rupert Grint has overtaken Sir David Attenborough's record for the fastest time to reach a million Instagram followers in history. The actor, who played Ron Weasley in all eight epic Harry Potter films, made his first post on 10th November, joking that he was "only 10 years late", reaching the million mark in four hours and one minute. That's 43 minutes quicker than it took Sir David when he joined in September, according to Guinness World Records. Naming himself "Grint on the Gram", the 32-year-old actor's first post was a photo of himself with his baby daughter. Grint said he was "here to introduce you all to Wednesday", the six-month-old girl his partner Georgia Groome (Georgia from Angus, Thongs & Perfect Snogging) gave birth to in May.
Stockton boy spread McDonald's drive-thru kindness
A six-year-old boy who paid for another person's meal at a McDonald's drive-thru sparked a chain of kindness when everyone in the queue followed suit. Blake Durham was ordering breakfast in Stockton-on-Tees when he told his mum he wanted to "do something kind". He told his server he would buy food for the man in the car behind. The youngster's act of kindness then spread – with car after car paying for the meal of those next in line. Blake said he had wanted to make the first recipient "happy and let them have a good day." (Source)