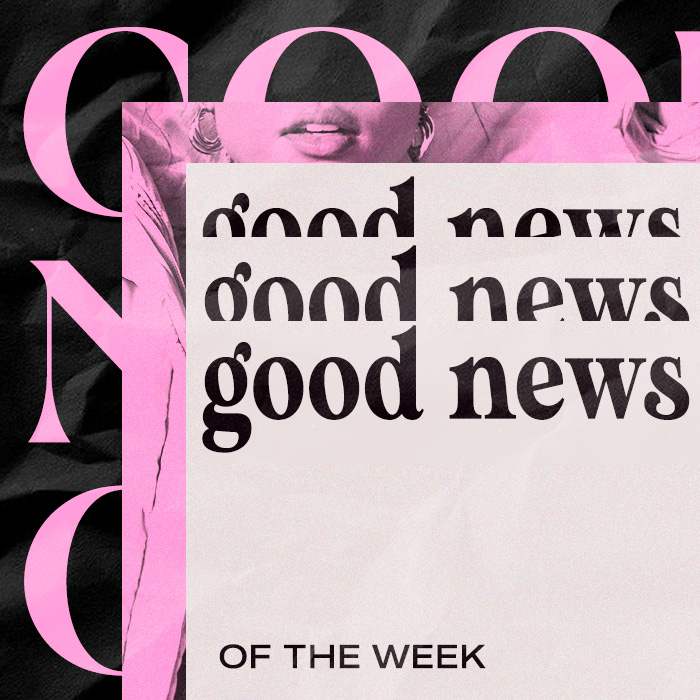 We're spreading that Friday feeling with this week's good news roundup!
Good News Of The Week
It's that time again where we are rounding up some positive news stories of the week that'll put a smile on your face. We're all about spreading good vibes and positivity her at PLT so keep reading for just that!
Breakthrough Cancer Drug has NHS Approval
This week in England, the NHS have approved a new cancer drug that can increase life expectancy of those suffering with breast cancer. This good news follows a successful trial of the new drug which proved that when used in conjunction with another drug, it can increase the life chances of someone with incurable breast cancer. Now that's some news we're here for!
New Coffee Shops To Help The Homeless
Change Please, a social enterprise is set to open 55 coffee shops across the UK and Ireland with the mission to help homelessness and give homeless people the opportunity to get off the streets and back into society. Their plan is to train homeless people as baristas and offer them living wage, access to a bank account, housing and mental health support. Making coffee and big changes, what's not to smile about?
The Kissing Booth Part 3 is Out on Netflix
The third and final movie of our favourite teen trilogy is on Netflix now and available to watch. This time Elle has a big decision to make, will she go to college with her boyfriend or her bestfriend? It's time to press play and follow Elle as she navigates this next chapter.
Naomi Genes Got Married
Our fave, Naomi Genes revealed on Instagram this week she has finally tied the knot with her fiance in Los Angeles. After keeping it all on the DL with a no social media ceremony, Naomi shared some gorgeous pics of her big day and she is giving us major Ariana Grande vibes with her look, we're obsessed!