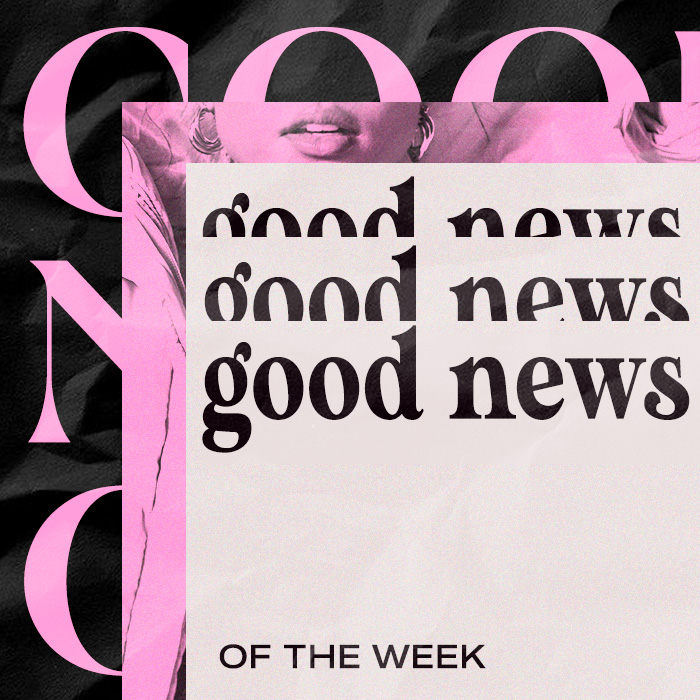 Happy Friday! It's time to spread some good news to round off the week!
Good News Of The Week
Let's start the weekend on a high with our weekly round of positive news stories to put a smile on your face this Friday!
Kylie Jenner is Pregnant
This week Kylie Jenner confirmed rumours that she is pregnant with her second baby and we couldn't be more excited! In true Kylie style her announcement came in the form a tear-jerking reel on Instagram showing the moment she found out to the moment she told momager Kris the news. We're loving seeing Travis and Kylie growing their family. Will it be a girl or boy? Place your bets!
Pet Abduction To Officially Be Made A Crime
After a surge in pet abductions during the pandemic, pet abduction is finally going to be made an official crime in England. You might not know this but pet theft is currently considered a loss of property by the owner but this new law will recognise that pets are more than just property and losing a pet causes extreme emotional stress on owners. Here's hoping this new law will deter pet thieves by allowing courts to hand out tougher sentences.
John Lewis Opened Its Christmas Shop
John Lewis have opened their Christmas shop a whole 4 months before the big day! This years inspiration for the Christmas collection has been taken from nature since we have all been appreciating the beauty of what is on our very own doorsteps this year. Is it too early to think about Christmas? Never!
Manchester Named Third Best City In The World
Manchester, the official home of PLT, has been named the third best city in the WORLD this week and we can't say we're surprised! Time Out asked 27,000 people to vote for the best cities in the world and published the top 37 cities on the list. Manchester earned its place for its nightlife, community spirit and friendliness being praised for its resilience and sense of community during the pandemic. Coming just behind San Francisco and Amsterdam, we'll take that!