Today is the 29th birthday of our fave good girl gone bad, Rihanna aka. Bad Gal RiRi aka Queen of Twerking. Yep, that's right. This planet has been blessed with the presence of the high-fashion songstress for 29 babein' years. After being signed to Def Jam at just 16, Rihanna has evolved both her music and her look and turned into the earthbound angel we all know and love. At 16, we're pretty sure we were still lip syncing to Avril Lavigne in our bedrooms. In celebration of this megabae's b-day, we rounded up just some of the reasons why we love her.
#1
Her style is unrivaled by all. Fact.
#2
Her best accessory is her confidence. Let's face it, our fave badass pop princess changes up her style on the daily, but the one thing she always keeps with her is confidence. You do you, boo.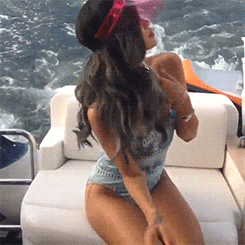 #3
She isn't afraid to use her voice and take a stand against inequality.
#4
She doesn't shy away from difficult subjects in her music. While we're good bopping away to Pon De Replay, it's also super important we hear the message of some of Ri's most serious songs. Our gal deals with topics such as toxic relationships, and for that we salute her.
#5
Not satisfied with just being an international pop star, home girl has lent her hand at design too with her Fenty X Puma collabs which are all kinds of goals. We bow down.
#6
# A wine glass is her ultimate accessory. Yep, Rihanna frequently carries her wine around on the street. No f*cks given.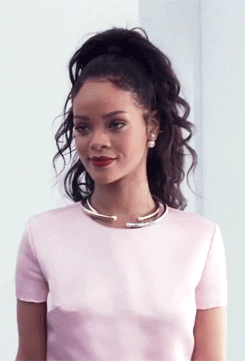 #7
She rocks double denim better than anyone on his planet does or ever will.
#8
She has her own day. We swear, Rihanna Day is an actual thing. 22nd Feb, FYI.
#9
Her IDGAF attitude. You only need to scroll through her Twitter to realise just how much of a F she doesn't give. Remember that time Kendall Jenner tweeted about how if Rihanna didn't perform 'Complicated' at her show she would be upset, and Rihanna just replied with "Well don't come?" SAVAGE.
#10
In 2006, she launched 'Believe Foundation' – a charity to help and inspire children all over the world. The charity works hard to make sure children worldwide get the medical attention, school supplies, toys and clothes that they may not otherwise benefit from. What an angel.
#11
She was basically dressed as a giant omelette at the 2015 Met Gala, and STILL looked like a princess.
#12
Can we just talk about the fact she was caught sipping from her crystal encrusted hip flask at the Grammy's.
Happy Birthday RiRi, we love ya!
Look as lit as Rihanna – Shop New In