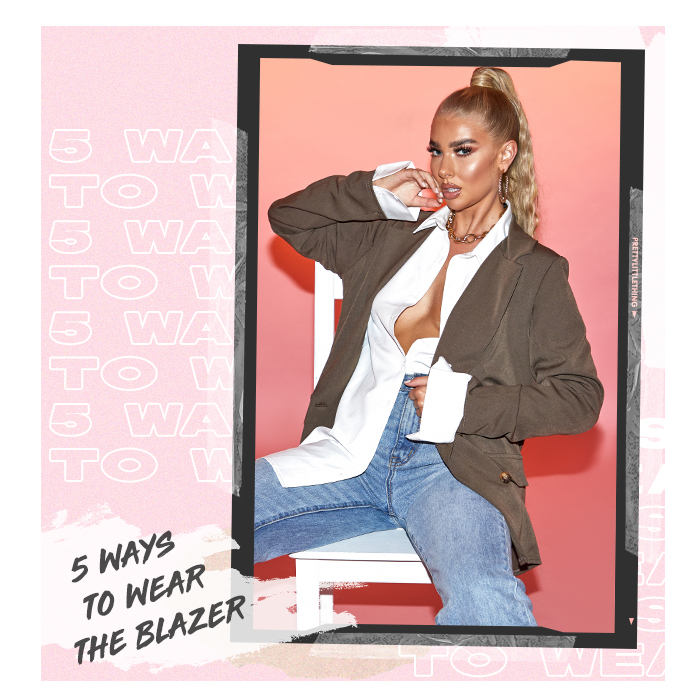 This autumn/winter, blazers are a HUGE trend.
Whether they're over-sized, rocking a bold print or styled with a pair of cycling shorts – this staple is a must for any fashion lovers.
Peep the below to discover all the ways you can rock a blazer this season.
How to Style a Blazer for Autumn/Winter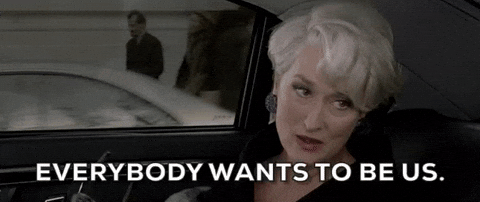 #1 Keeping it Cas'
If you're new to the blazer game, this is the perfect place to start.
Dress down this statement piece by opting for a blazer and styling with a pair of chunky trainers.
You can even add some matching suit shorts or a pair of your comfiest cycling shorts!
She's versatile.
#2 The Statement Knit
With the temperatures dropping, layering is k-e-y.
But that doesn't mean you have to look like Joey wearing every item of Chandler's wardrobe to keep cosy.
Pair a more muted toned blazer with a statement jumper, not only will the pop of colour add some vibrancy to these dull autumnal days, but you'll be so snug.
#3 Plain White Tee
Can you really ever go wrong with a plain white tee? NOPE.
We're obsessed with how a fresh white t-shirt looks under this stone blazer.
Add some layered necklaces for a bit of glitz and you're brunch ready.
One LARGE pumpkin spice latte pls x
#4 The Over-Sized Blazer
The word 'over-sized' has us from the get go – ultimate comfort – and it works with blazers too.
Pair with a matching co-ord or similar toned colours underneath and a cute lil' bag.
 Sis, you lookin' fly!
#5 Checks & Distressed Denim
Ripped, loose fitting jeans have been ALL the rage recently, so why not wear your fave pair with a statement blazer.
We love the look of this smart, checked blazer with bleach wash, open-thigh baggy jeans.
Such a vibe.
Whether you're wanting to dress up your jeans or dress down your blazer, this look is EVERYTHING.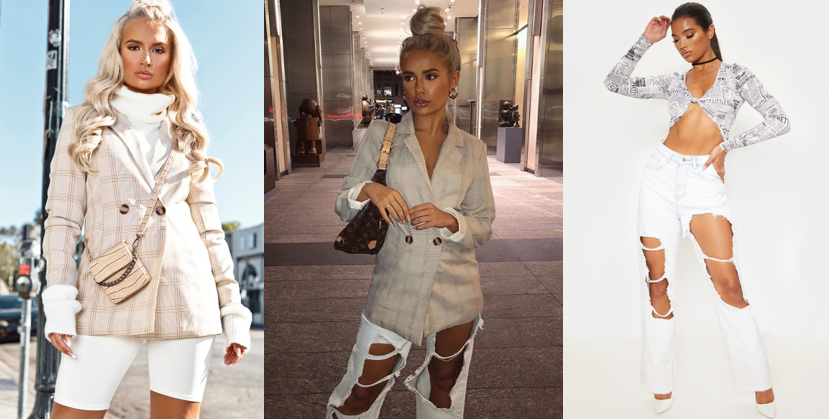 We hope this post inspired you to add a blazer or two to your A/W lewks, whether you're styling it up or keeping it cas.