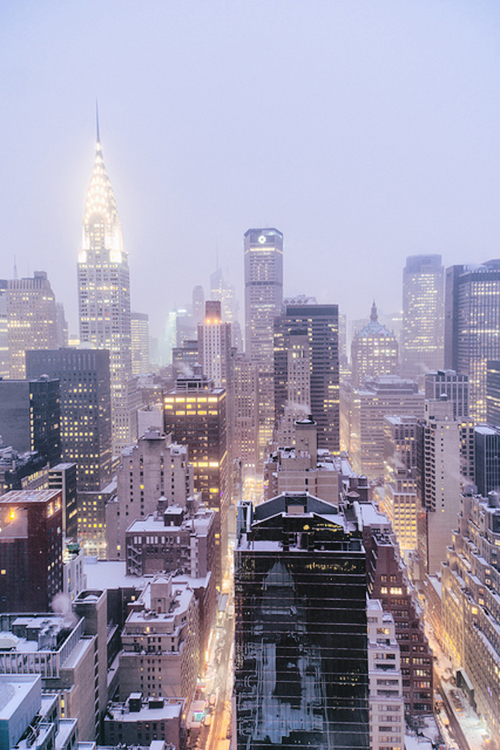 You've seen it in the films, dreamt about the shopping there and probably imagined yourself as your fave city-dwelling character frolicking about New York on a winters day. Whether it's more Carrie Bradshaw of Serena Van Der Woodsen, you've got to have a little love for New York City. Well this winter we've teamed up with icelolly.com to give one of you lucky devils the chance to WIN a trip to NYC and a winter wardrobe. Enter here and then start daydreaming about the city sights and stores you're gonna want to hit up with our handy insta-guide (why go anywhere else for inspo?) to New York!
SIGHTS
So there's all the usual sights you're going to want to see if you're a first timer in the big city. Statue of Liberty, Empire State Building, 5th Ave, Times Square, Central Park, Broadway, the Brooklyn Bridge, the New York Public Library (hey Carrie's wedding venue)…almost too many to list. But take some time to think about what it is you want to see before you go! It's all well and good trying to cram every site that ever existed into your trip, but there's so much going on in New York blink and you might miss it!
FOOD
It's no secret New York is a hotbed of all the coolest treats and eats you can find. Whether you stick to the tourist track, go for Little Italy, China Town, go off the beaten track, or just grab one of it's infamous hot dogs from your friendly street vendor, you're sure to never go hungry in NYC.
SHOP
Whether you're more flea market vintage treasures or 5th Ave only, let's face it, you can't beat the shopping in NYC *sigh*.
Be prepped for your winter adventure in the city and wrap up! Definitely don't forget to enter the competition and make your NYC dreams a reality!