The countdown is on!
Let's Talk Celebrity Halloween Inspo
October is just around the corner, the leaves are falling and pumpkin spice lattes are back – this can only mean one thing… It's spooky season witches!
Halloween is fast approaching so best believe we've started brainstorming possible 'fits for October 31st.
Stuck for inspo? Peep below some iconic celebrity Halloween looks that we're obsessed with.

Charlie Cox as Loki and Tom Hiddleston as Daredevil
Two of Marvel's most iconic actors Charlie Cox and Tom Hiddleston decided to dress as one another's characters and we are l-i-v-i-n-g.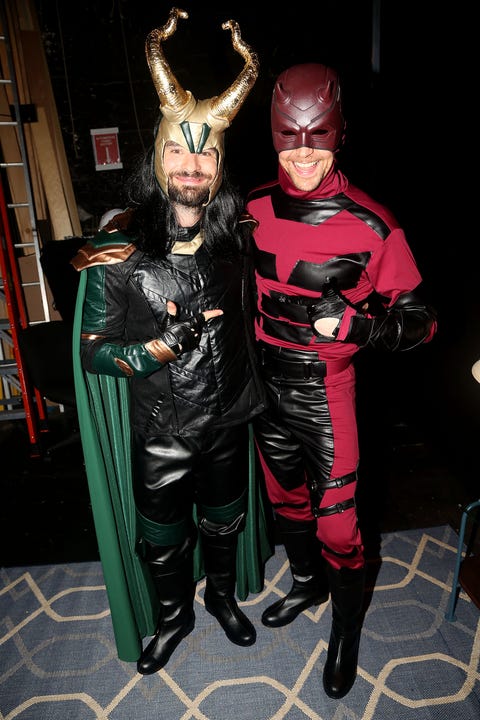 Kendall Jenner as a fembot from Austin Powers
Kendall really did the most with this Austin Powers inspired 'fit.
The baby pink, the satin gloves, the fluffy details? Groovy baby!

Lupita Nyong'o as Dionne from Clueless
Safe to say we had to do a double take when we saw Lupita's take on the iconic 'Dionne' costume from Clueless. 
From the hat to the phone we're obsessed and that is definitely not polyester hair, okay!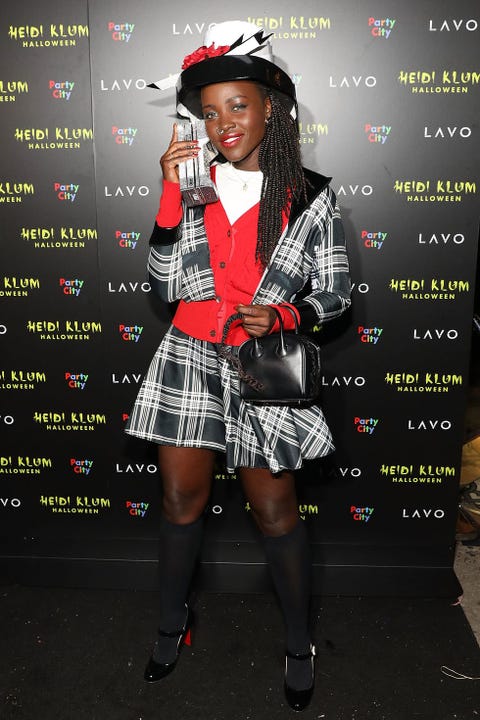 Harry Styles as Elton John
That's it. That's the 'fit.
The costume, the glasses, the cap – is there anything Mr Styles can't do?!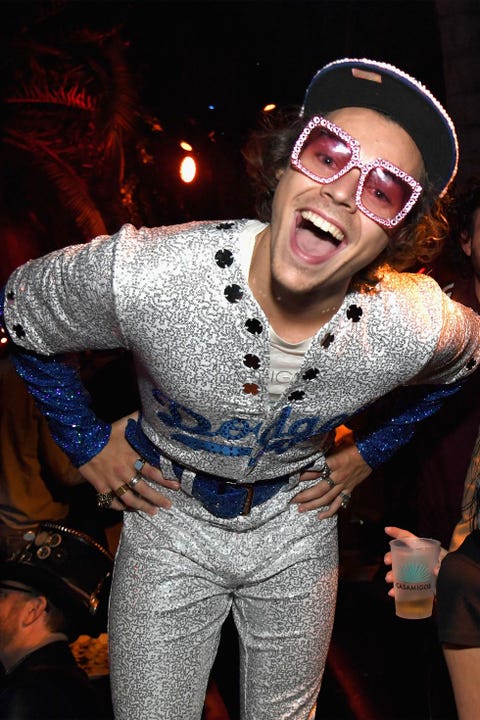 Winnie Harlow as RuPaul
Our girl Winnie Harlow really went there with this UNREAL RuPaul inspired 'fit.
The wig? Speechless. The leotard? Snatched. The boots? Shantay you STAY!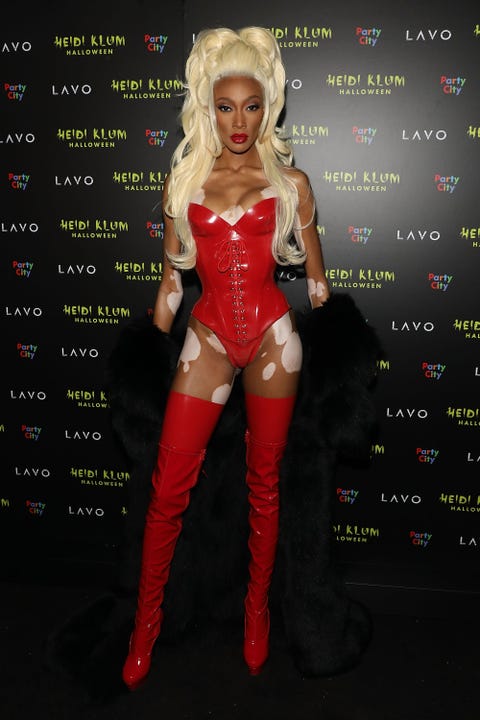 Justin Timberlake as Birch and Jessica Biel as Poppy from Trolls
JT brought Trolls to life dressing up as his character Birch with his wife Jessica Biel as co-star Princess Poppy.
If that wasn't already cute enough, look at their little boy as a baby Birch!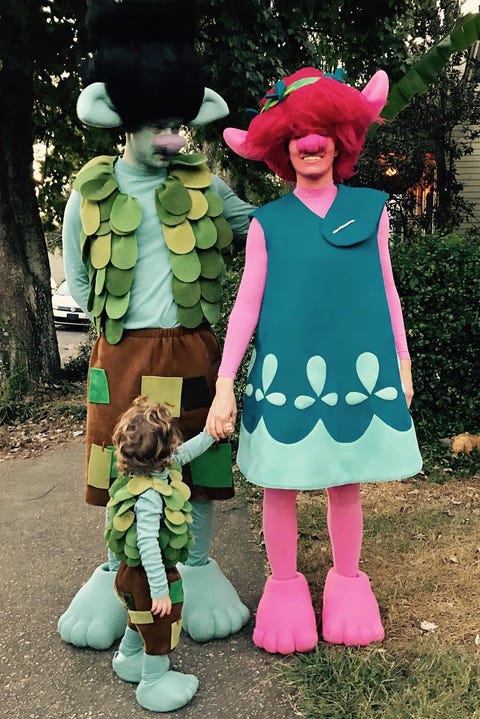 Cardi B as Cruella de Vil
Cardi B as Cruella takes iconic to a whole other level.
The wig, the gloves, the red lip, the COAT – we're obsessed! (no puppies were harmed in the making of this 'fit xo)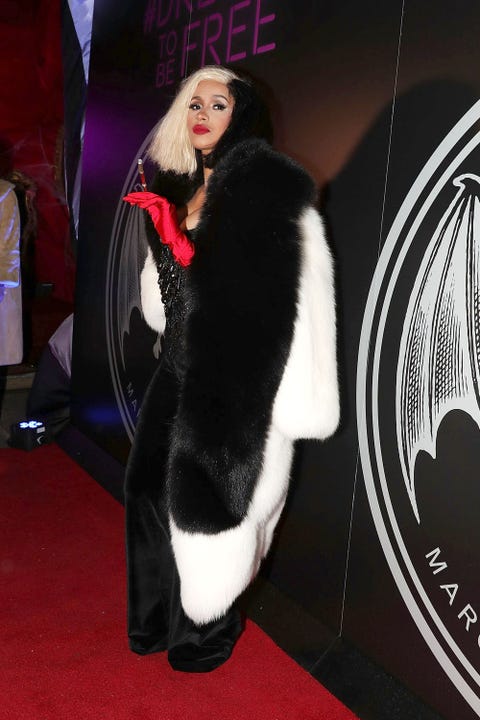 Jade Thirlwall as Mystique from X-Men
Little Mix star Jade Thirlwall went ALL OUT with her unreal Mystique costume!
The 'fit, the wig, the MAKEUP – safe to say Jade can pull off literally any look and ngl we're in awe.
Beyoncé, JAY-Z, and Blue Ivy as Barbie and Ken
The most iconic duo in music posed as the most iconic duo in children's toys – need we say anymore?!
Queen B and Jay Z owned their Barbie and Ken costumes (boxes and all!) accompanied by their daughter Blue Ivy in the cutest Barbie jacket we ever did see.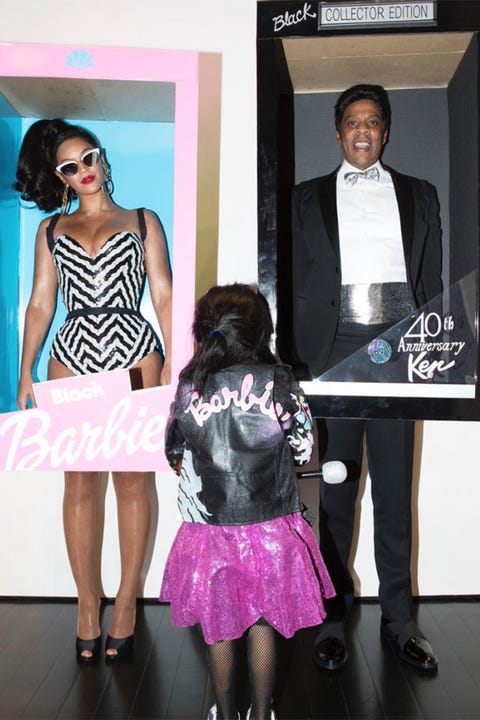 Kylie Jenner as Christina Aguilera's 'Dirrty'
If there was ever a Halloween picture to break the internet, this would be that pic.
Kylie is almost unrecognizable in her Christina Aguilera 'fit from the 'Dirrty' video. From the hair to the 'fit we were s-p-e-e-c-h-l-e-s-s.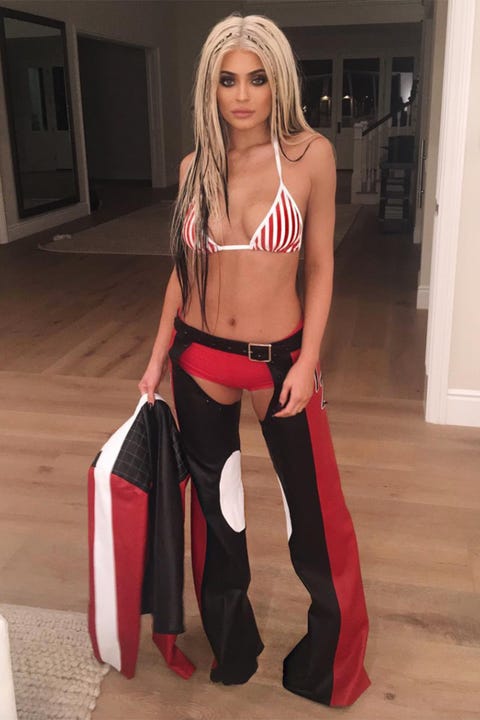 Gigi Hadid as Sandy from Grease
Tell me about it, stud. Try and convince us that this costume idea wasn't made for her!
Gigi Hadid as Sandy is the look we didn't know we needed but are BEYOND happy exists.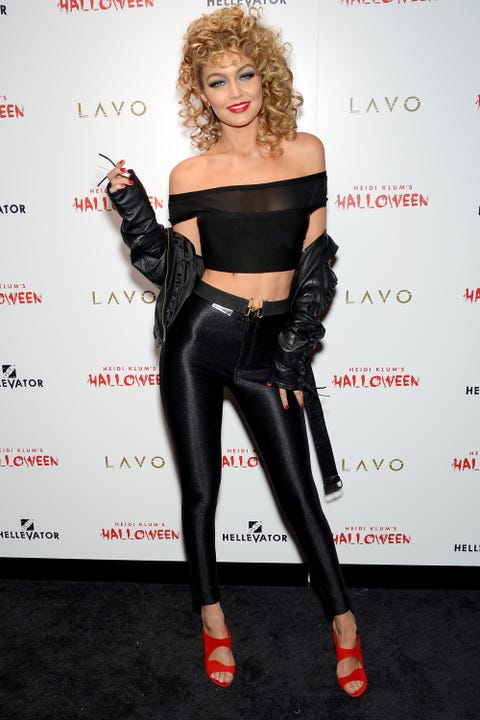 Emma Roberts as Vivian Ward from Pretty Woman
There is so much we love about this Halloween 'fit we don't even know where to begin.
Emma Roberts looks unreal as Vivian from Pretty Woman but it's even more iconic that her aunt Julia Roberts actually originated the role!
If you want to be a part of the Roberts' iconic family raise your hand!
Kim Kardashian West as Carol Baskin and Jonathan Cheban as Joe Exotic from Tiger King
Unless you've been living under a rock, then you'll know the internet went crazy for Tiger King.
In honor of the cat-crazy show, Kim K dressed as Carol Baskin from the show, with her bestie Jonathan posing as Joe Exotic himself and her kids as little tigers – ADORABLE!
Joe Jonas as Gomez and Sophie Turner as Morticia from The Addams Family
Joe Jonas and Sophie Turner are a couple we can never get enough of, but when they came out as the infamous Addams Family duo we fell in love with them even more.
Joe dressed as Gomez Addams, with Sophie posing as his malevolent wife Morticia Addams. If there's a movie remake, we vote for this duo to star!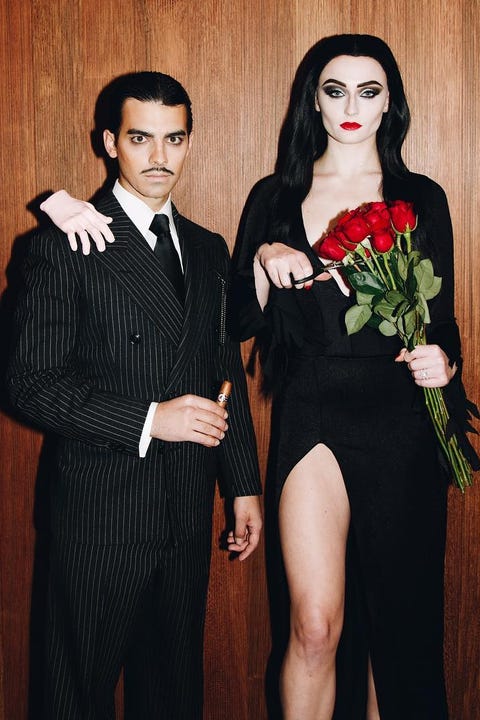 Kristen Bell as Elsa from Frozen
You may look at this pic of Kristen Bell as Elsa and think nothing of it, just a mum dressing up as her daughters favourite Disney princess…
However, Kristen actually voices Elsa's sister Anna from the hit movie Frozen, so we were in stitches when she posted this hilarious pic to the 'gram.
Don't worry Kristen, just let it go x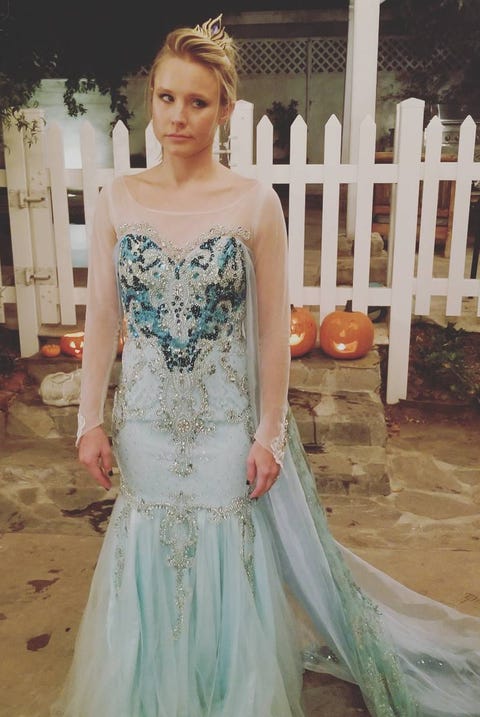 Shop our killer Halloween collection HERE!