Sassy comments, evil side-eye or patronising hair flick – Mariah Carey knows how to throw shade.
Mariah Carey's Shadiest Diva Moments
Being one of the biggest selling singers of all time allows for certain luxuries. Like asking for her dressing room to be filled with puppies, refusing to be seen under overhead lighting or calling Nicki Minaj the Devil. Wow.
She has an opinion on everyone so let's revisit her epic shady moments, Mariah style!
Mariah vs. Madonna
Yoga obsessed Madonna took a break from throwing her zimmer frame around the stage and took a swipe at her biggest rival. She went as far as saying she would rather kill herself than be Mariah.
Mariah was asked about this during an interview to which she replied: "I haven't paid attention to Madonna since I was in 5th or 6th grade when she used to be popular".
Ouch.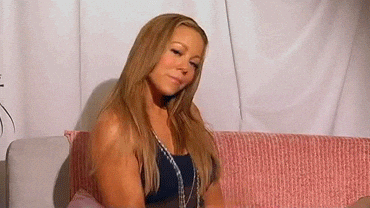 Mariah vs. Nicki Minaj
In 2013 Mariah and Nicki joined the judging panel of American Idol. What should have been the coming together of two huge stars quickly turned cold and led to some very entertaining beef.
Nicki criticized Mariah for her diva-like demands and behaviour on set. Her eye rolling and dissing of a legend didn't go unnoticed.
Mariah rightly refused to take someone wearing a pink wig seriously and the ladies have had little to no interaction since.
Mariah hired extra security to 'protect' her from Nicki as a shady move and then went on to publically slam her singing. 'I didn't know she sang. I thought she rapped… or whatever.'.
That's right. Mariah's too busy to know what you even do, Nicki.
Mariah Vs. Eminem
It's not just the girls who need to watch out.
Rapper Eminem hinted that Mariah and himself enjoyed a short relationship which, in the end, turned sour. He then (rudely) went on to comment that Mariah had taken the breakup badly and acted a 'psycho' and left him questionable voicemails.
No evidence has been provided by Eminem and Mariah denies any existence of a relationship with him.
Mariah got the last laugh by doing a full-on music video about his obsession with her and let the whole world have a laugh at his expense.
Bye, Marshall sweetie!
Mariah vs. Demi
Next up is Demi Lovato. The singer who has enjoyed minor success took a swipe at Mariah by tweeting:
The woman is mean for no reason. Extremely talented? Yes. Superhuman? Possibly. Unnecessarily rude? Absolutely.
Demi was referring to Mariah's opinions on other female artists.
Mariah had no time for it and when asked for her thoughts on the situation she said: She should come up, introduce herself to me, say, here's my opinion, what do you think about it?
That's how you handle it, OK? Stop being a keyboard warrior Demi and step up. You have been warned.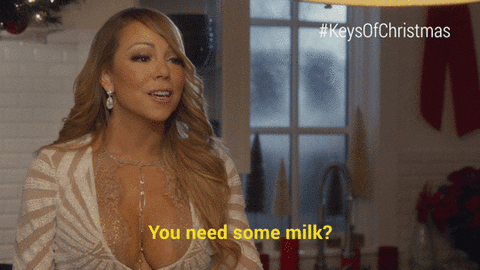 Mariah vs. J.LO
The one we've all been waiting for.
Pop legends collided when Mariah Carey was asked about her thoughts on Jennifer Lopez.
Mariah has previously stated that J.Lo has taken a music beat for her own record that was meant for Mariah.
When questioned on camera about her thoughts on Jenny from the block, Mariah decided not to lay into her.
Instead, she simply pretends to not know who Jennifer Lopez is.
Yes, she pretended that she had never heard of global superstar Jennifer Lopez.
I don't know her.
These words are still quoted as the ultimate Mariah shade and have become part of the pop culture archives.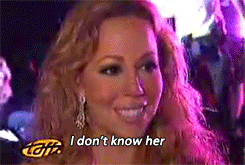 You've been warned. Be very careful of Mimi.
x