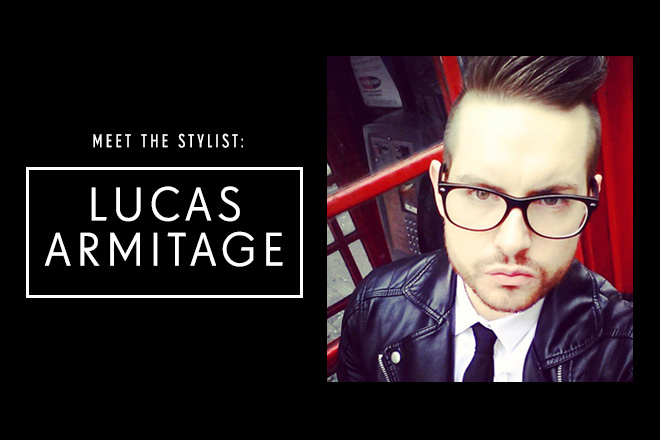 We recently put celebrity stylist and member of the X Factor style team (and all around fashion guru) Lucas Armitage in the PrettyLittleThing Hot Seat to see his take on current trends, fashion and to get a little inside look into the life of a celebrity stylist!
How did you get into styling?
I moved down to London after studying fashion in Manchester, started interning at magazines and was lucky enough to get a fashion assistant position a few months later. Interning was hard on little or no wage but an essential foot in the door.
Favourite Person you've styled so far?
I love working with all my clients for different reasons. Going on a journey with a client is really fun and helping develop someone's style is super rewarding.
What would be your advice for someone wanting to get into styling?
Be prepared to work hard. Some people have a totally different opinion of what a stylist actually does because of how the industry is represented in the media, there are some really great perks but it's not all fashion parties and lunches (although these are fun when I get the chance!)
Most memorable moment of 2014 so far?
Working on X factor is always memorable as it seems the whole country watches the show. Live TV is so exciting to work on because it's an instant reaction from the viewers and a very exciting feeling being a part of something so huge.
Describe a day in the life of a stylist…
If I'm not working on a shoot my day will start with breakfast which can sometimes be with a PR to discuss upcoming collections and new products for my clients, if not I usually go for breakfast and respond to emails (my fave haunts are Riding House Cafe or Dean St Townhouse). I'm constantly preparing for upcoming shoots or fittings so will usually pull some press samples from 11am onwards. Afternoons are also usually pulling products or going to meet PR's, most evenings I have an event to attend or will go and see a client to discuss their ongoing styling.
Most memorable 'panic' moment?
They happen all the time! Which is why you always need a really good kit bag full of thread and safety pins.
Favourite item in your wardrobe?
A black bicker jacket, it works over a shirt and tie and smart trousers but equally I can chuck it over a long line white T and ripped denim.
Top 5 songs on your iPod right now?
Rokysopp & Robyn – Do it again
What are the 3 key pieces every girl should have in her wardrobe this A/W?
A really amazing suit to do a really cool masculine look.
A huge scarf to tap into the whole burberry vibe
A duster coat to throw over everything and anything!
Follow Lucas on twitter at @LucasMArmitage and Instagram at @lucasmarmitage to see more!