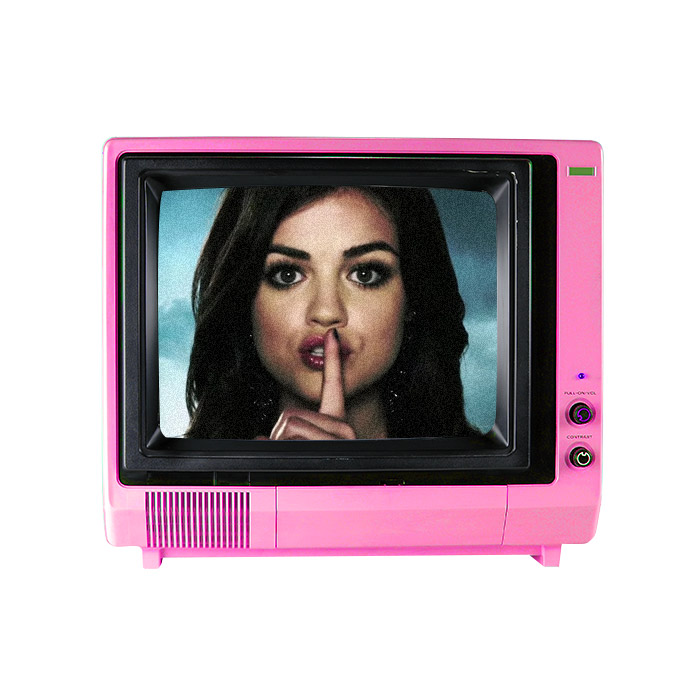 If there is something we can all agree on is that Netflix is a life saver. Cheap evenings and weekends in are all about binge watching series. Finished one? Straight onto the next then. None of that annoying buffering you get online, just easy and enjoyable watching YASSSSS! Series fo' daze. Below are some of the most interesting, funny, thrilling and mind teasing programs we think you NEED to watch.
Netflix Shows You Need To Watch
Hangover watches
#1 Africa with David Attenborough
This is honestly the most relaxing, mind soothing program EVER! Snacks for days whilst watching the magical wonders of the world. Easy pleasant watching is literally all you need at this time. Is there a better hangover cure than this though?

#2 The OA
Let's face it, when you're hungover you're out for the entire day, unless you have vital plans. The OA is a good one because you could actually watch this in one day. It is an interesting option and definitely worth a watch. If you like unravelling stories that aren't too complicated, then this is the one for you.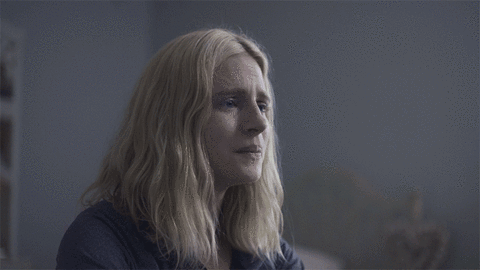 #3 Wet Hot American Summer: First Day of Camp
If you suffer with tired hangovers and not poorly ones then this is the show for you. You're still able to laugh and enjoy your day wasting away in bed. Paul Rudd, Bradley Cooper, Lake Bell and Elizabeth Banks are just a few of the funny actors in this series.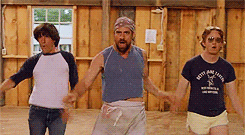 Cheap Thrills
#1 American Horror Story
If you're into thrillers and horrors and you want lots of it, then this is the perfect choice for you. American Horror Story is 6 seasons long, all with different themes and story lines. It's creepy and it's gory but the story lines are amazing, if you're into that sort of stuff. Lady Gaga is in AHS Hotel and she is incredible, the #BodGoals and talent is unreal. What was that?!? Season 7 coming soon?!? eeeeeeeeek!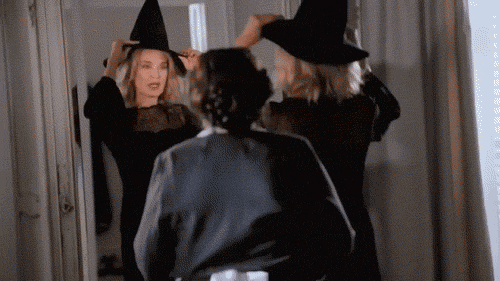 #2 Black Mirror
The strangest season I think you will ever watch, but at the same time so intriguing. It makes you question the future that's ahead of us fo' sho.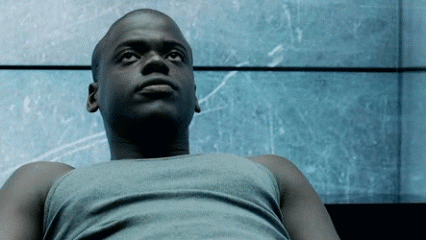 #3 Stranger Things
Another one you could do in a weekend. A show to keep you on your toes from the get go. These kids have unreal acting skills defo ones to watch out for in the next few years. Big timers in the making!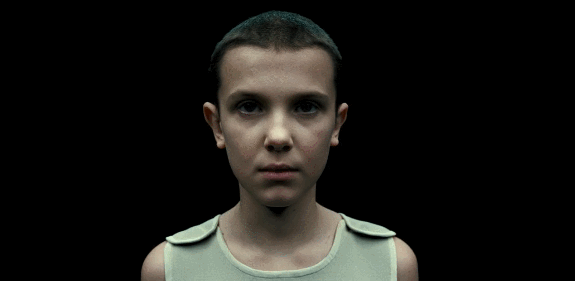 Shows to watch with bae
#1 Breaking Bad
Everything about Breaking Bad is perfect: the actors, the story line, cinematography etc. The best part about it is there are so many episodes definitely one for the 'Netflix and Chill' with the boyf. Make it your go to show when you spend evenings in together, you will be more intrigued in the program than each other. LOL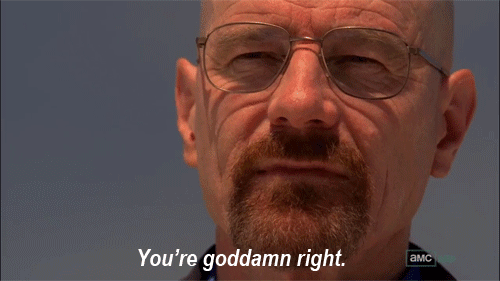 #2 Orphan Black
Tatiana Maslany is one of the most talented actors around. If you appreciate talent then make Orphan Black the top of your list. You and bae into science fiction? Another box ticked for you then. There is just enough excitement in each episode to keep you off your phones.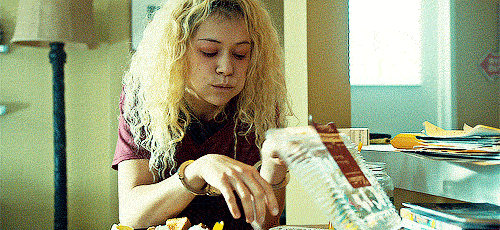 #3 Bates Motel
Bates Motel is based on the real American psycho so if true stories tickle your fancy then this is right up your street. The suspense will drive you insane and you won't be able to stop watching, so many cliff hangers. 5 seasons long means it is another one you and bae can start together. The acting is insane, it's creepy, funny, and Rihanna is even in it!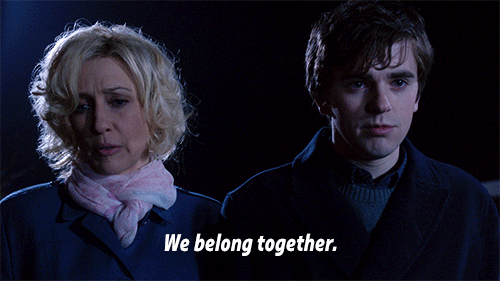 With the Girls
#1 Pretty Little Liars
Serious girl crush on every single girl in this series. Which PLL girl would you be? One to discuss between you and the girls. The fashion and accessories are also mega! Twist after twist and it never gets old. So many scenarios young girls can relate to. This series is all about girl power and sticking together which is so important.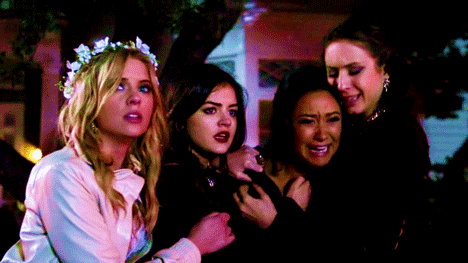 #2 Orange is the new black
OITNB features many amazing female actors. Deep and meaningful story lines go into each characters life post prison, which goes on throughout the different seasons. Honestly… One of the most entertaining series' going. Laverne Cox who plays Sophia Burset became the first transgender person to play a transgender character. How ahhh-mazin' is that!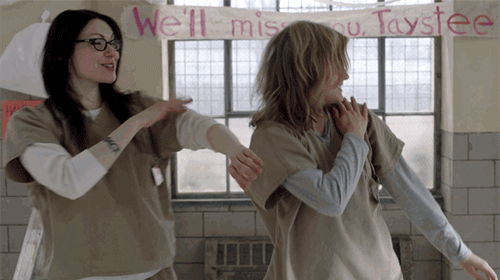 #3 13 Reasons Why
This series brings up many topics we'd rather not think about, but all of which are so important that lots of young people can be potentially be going through, and not speaking out about. It makes us aware of signs and symptoms of abuse. Always know you can rely on your girls to talk about anything that may be upsetting you. It's what we are here for!