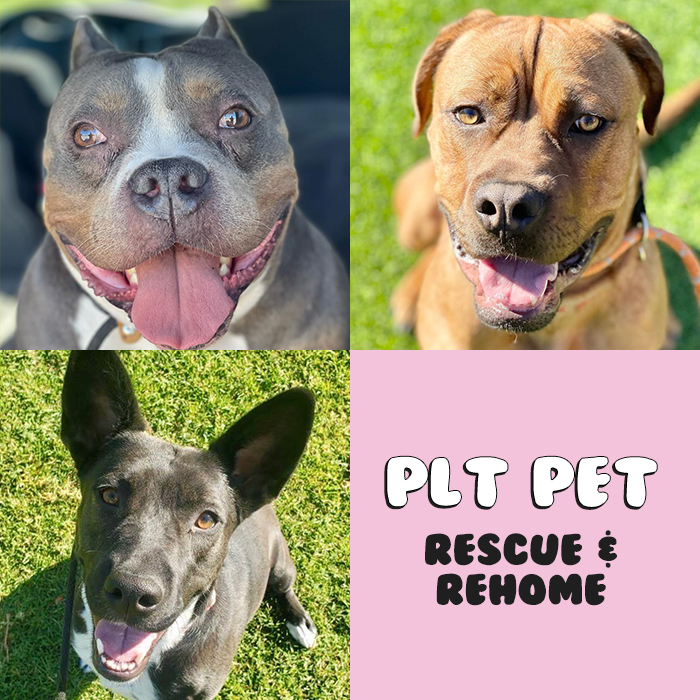 Rescue. Rehabilitate. Rehome.
PLT Pet Rescue & Rehome
Today we're sharing three more cuties in collaboration with The Labelle Foundation.
Each of the animals rescued by The Labelle Foundation have their own story to share and often have not had the best start in life, the charity pride themselves on rescuing less fortunate animals (abandoned, stray, medical and special needs) to rehabilitate them before introducing them to their forever home.
Penny, Rosie and Isadora are all currently looked after by the incredible team at The Labelle Foundation whilst awaiting their fur-ever home.
Think you might be able to help? Keep on scrolling!
Penny 🐾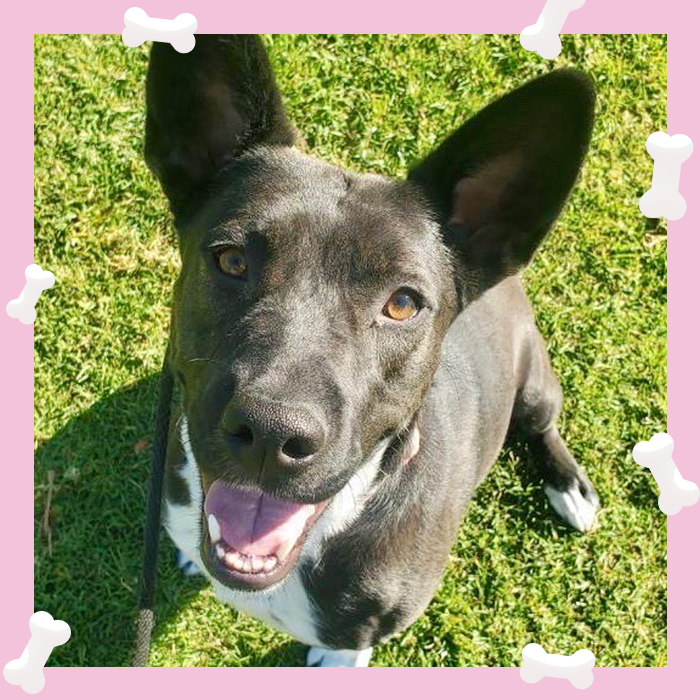 Penny was an owner surrender, at just 3 years old. She's a mommy dog who was adopted from The Labelle Foundation back in 2021. Unfortunately due to serious life changes Penny's owner was no longer able to care for her. After some incredible training from the team, Penny is now once again ready to find her forever home.
This wonderful girl most certainly deserves her happily ever after!
Traits 🐶
Kind natured and loving.
Big beautiful ears and sock like paw markings (so cuteeeee).
Dream Home 🏡
Penny is slow to trust humans so calm energy and slow intros are best, patience is key with this sweet girl.
She would do best with older children or adults only and would do great with other dogs in the family (after proper intros) as Penny absolutely LOVES other balanced energy dogs.
An active family would be best for Penny, one that will give her plenty of love, exercise and proper socialisation to continue help build her confidence.
Penny Loves 💗
Long walks and hikes.
Soft snuggly blankets that she can snooze under.
Want to know more about Penny? Check out her adoption profile here!
Rosie 🐾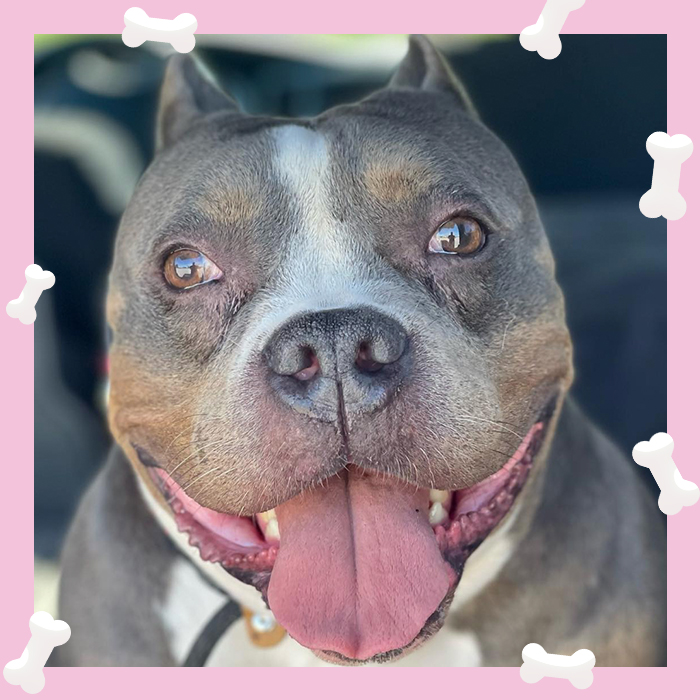 Rosie is a 5 year old pittie mix that was was used for breeding and dumped, only to find herself on the euthanasia list 💔
Thankfully the incredible team at The Labelle Foundaion were able to save her and begin the search to find a loving home for this beautiful girl.
Traits 🐶
Even after everything Rosie has gone through she is still such a sweet loving girl.
A smile that could cheer you up no matter what day of the week! ❤️
Dream Home 🏡
A calm environment with a balance of structure and love will allow Rosie to really thrive.
Rosie does well with proximity on walks around other compatible energy dogs, but would do best as the only dog in her home and teenagers and adults only.
Rosie Loves 💗
Calm energy.
Heading out on walkies (plenty of them).
Want to know more about Rosie? Check out her adoption profile here!
Isadora 🐾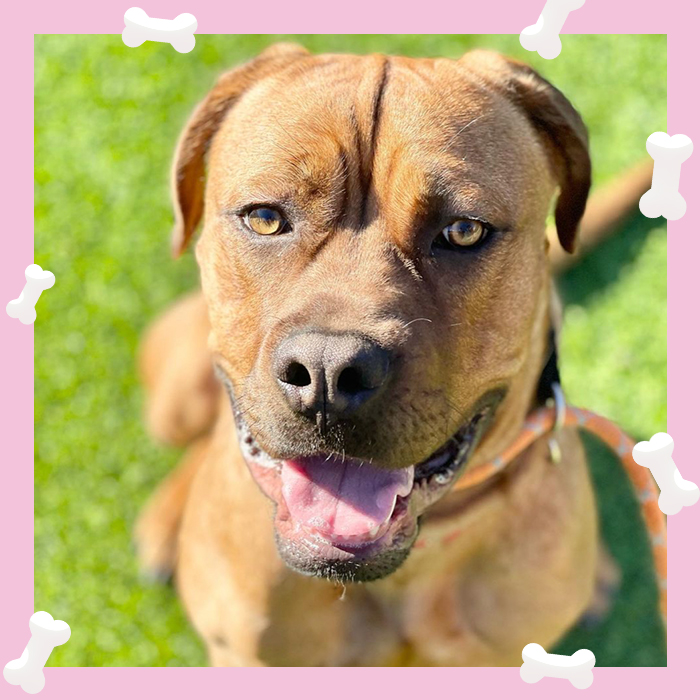 Isadora is a 1 year old Neapolitan Mastiff mix that arrived at The Labelle Foundation in a state of severe neglect. She was extremely underweight and in need of some serious love.
Isadora has come on so much already, especially with her training and is now ready to find her fur-ever home, or even just a loving foster parent for the time being.
Traits 🐶
A beautiful girl both inside and out.
Her honey colored eyes will melt your heart.
She might look a big girl but she still has so much puppy left in her.
A serious softy that will bring so much happiness to her new family.
Dream Home 🏡
Isadora has responded wonderfully to structure and routine, so a similar setting at home would be great.
Isadora Loves 💗
Playtime is her fave, Isaora could play with her toys and chew on bones for hours on end.
She loves snuggling and getting cosy. Resting her head right up against you for comfort is her go-to snuggle position.
Want to know more about Isadora? Check out her adoption profile here!
As a rescue, The Labelle Foundation can never guarantee age, breed or size. Listed breeds are educated guesses unless accompanied by @wisdompanel DNA results.
Interested in seeing the other dogs currently available for adoption at The Labelle Foundation?
🐶
Don't worry if you currently can't adopt, there are many other ways to help The Labelle Foundation.
Follow The Labelle Foundation on Instagram, could you share the profiles of pups in need of homes?
Donate to The Labelle Foundation.
The Labelle Foundation Amazon Wish List
Are you able to foster? Read more about fostering with The Labelle Foundation here.
Looking to volunteer? Complete The Labelle Foundation volunteering form here.
Be sure to check in weekly as we'll be sharing more animals in need of their forever home!
🐾