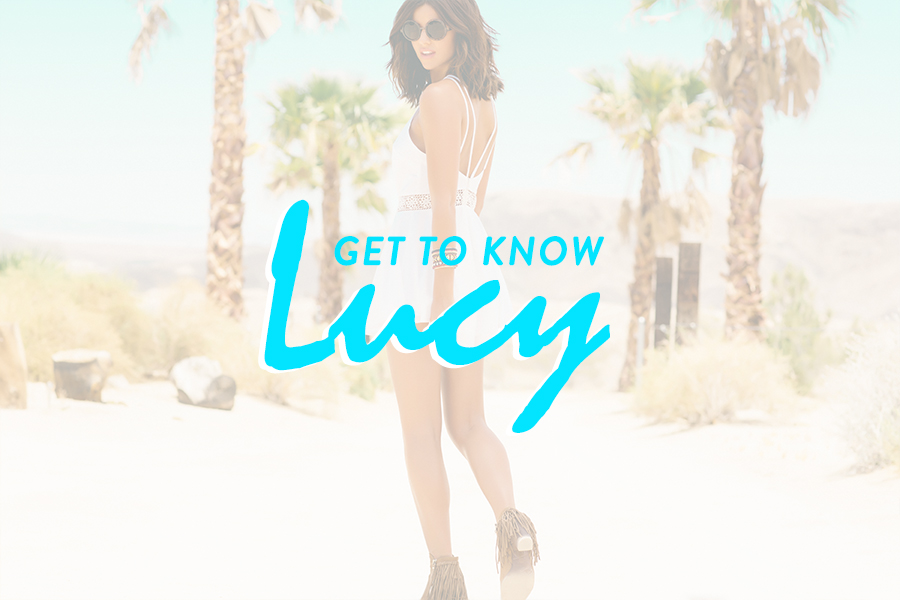 Most of you will have first noticed Lucy Mecklenburgh when she burst onto our screens in TOWIE, but now she is better known for helping all us ladies get into great shape, take care of our bodies, and now our wardrobes!
You may have seen Lucy starring in our Wildfires & Dreams collection, but get to know her a little better as we go behind the scenes and show you everything! From design to desktop, here's all the info on Lucy!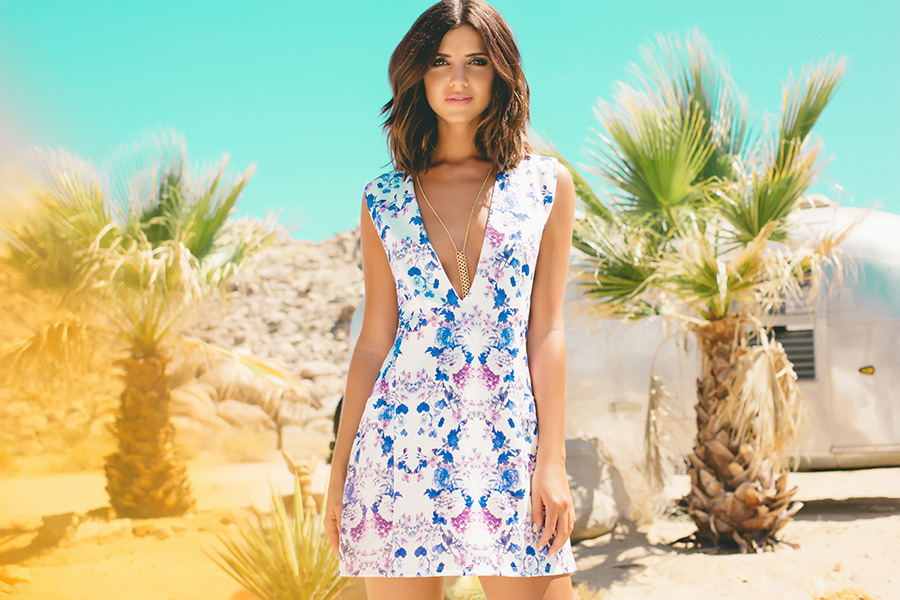 Tell us a little but about what inspired the collection…
I'd been asked by a lot of brands to collaborate and design a collection but it never felt quite right. When PrettyLittleThing approached me I immediately said yes! I think they are really inspirational, completely on-trend and definitely fashion focussed! I loved the fact I could get involved with the collection and that they listened to all my ideas. Inspiration from the catwalk and my girly style and passion for pastels were translated into some really timeless pieces, like the nautical items.
What are your fave pieces from the collection?
The Imogene – in the floral and the stripe. I adore the shape and you feel really good in it. I love the Ebony in orange and yellow, it looks so expensive and you feel really good in it. I also love the Perla playsuit because it's so cute!
Favourite part of shooting with PrettyLittleThing?
Our trip to LA to shoot the TV advert and campaign. It was insane! We had the best time and the team is great, everybody has their own unique strengths and they're really inspirational.
What was the best bit about shooting on location in LA?
Everything! The weather, the vibe. One Direction and Rihanna have both shot videos in the same location we did. I never thought I'd be able to say that!
How would you describe your style?
Girly, quite tailored and pretty. I don't really do edgy, even though my style has definitely changed over the years. I like to dress down but it's also really nice to get dressed up!
Who's your fashion inspiration?
Olivia Palermo every time! I also love Jessica Alba.
What are your wardrobe must-haves?
A good pair of ripped jeans, a maxi dress and a blazer!
Top style tips & tricks?
Plan your outfit in advance, don't over-complicate it. Start with jeans and a t-shirt and build it up. Make the most of your features, like cinching in your waist and don't be afraid to experiment with styles!
Favourite things about summer?
Pimms, barbecues and sunbathing…and not having to wear a coat at night!
What are you looking forward to this summer?
Lots of hot sunny days, hanging out with friends and family and working hard on my campaigns and businesses!
 Check out all the BTS action on our YouTube channel and shop the collection here!