She's current, hella cool and kind of a big deal right now. Bow down to the face of our new campaign and get the low down on why Sofia Richie should be your new muse.
#1 Her style is flawless. From urban cool vibes, to edgy high fashion feels, to full on babe, Sofia can pull off any look and isn't afraid to mix it up.
#2 She's unfazed by haterz and always keeps her cool in the midst of any internet dramz. We ain't saying anything else.
#3 Calling the likes of Bella Hadid, Kylie Jenner, Jordyn Woods and Joan Smalls to name a few her BFF's – her girl gang gives us major #SquadGoals envy.
#4 Model, occasional reality TV guest star, style icon and aspiring fashion designer – is there anything she can't do? Talk about boss girl goals.
#5 Braids are her go-to do of choice and she rocks them like no other. We're kind of obsessed.
#6 Yeezy himself thinks she's pretty cool with Sofia making her runway debut walking for Kanye's Yeezy Season 4 show. Getting the "cool" nod of approval from Mr West himself is kind of a big deal.
#7 Sofia doesn't take herself too seriously and her attitude is hella refreshing. Keep being you girl.
#8 We're not sure whose more famous, her dad or her sister, but her love and admiration for her famous fam makes us feel all warm and fuzzy inside.
#9 She bossed working it for our new advert as the face of our campaign, sealing the deal for her rise to being an upcoming superstar.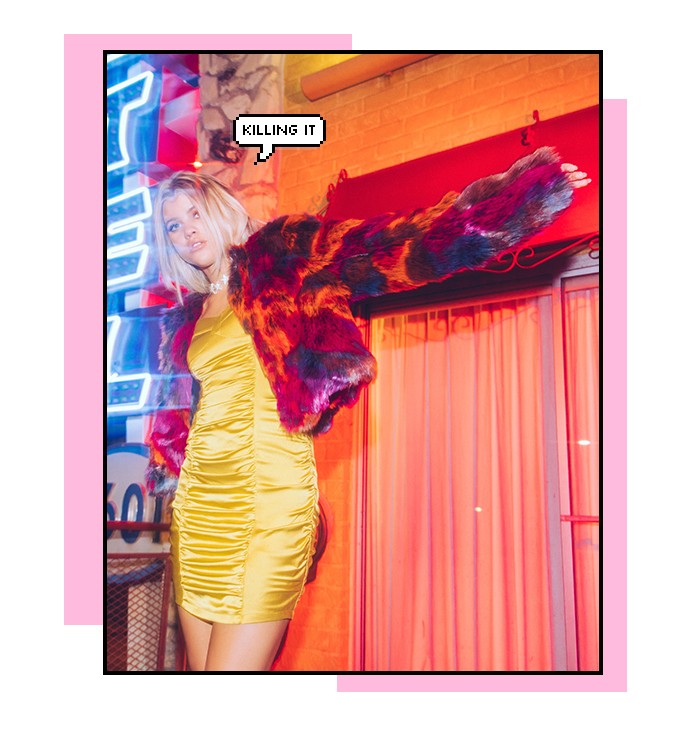 Having only just turned 18 and already dominating the scene we're expecting big things. It's only the beginning for Sofia Richie. Better make her your muse.