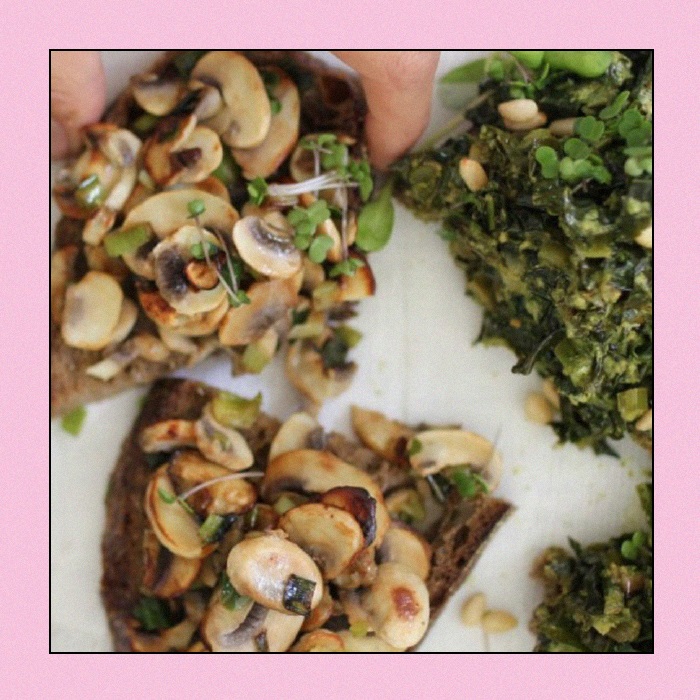 Take your toast to a whole new level with this delicious meal from @healthyluxe, perfect for anytime of the day!
Kale and Pesto Toast
INGREDIENTS
4 slices of rye bread
1 tbsp olive oil
1 small bunch shallots
1 medium bunch kale, finely chopped
1 cup filtered water (add more as required)
120 grams goats cheese (to make vegan, substitute with silken tofu)
150 grams basil pesto
Roasted pine nuts, sliced avocado and sprouts to serve (optional)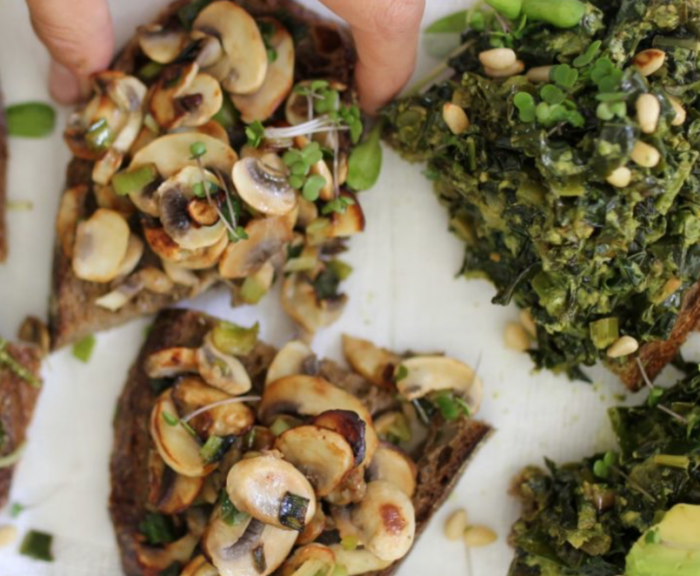 METHOD
Saut chopped shallots in olive oil for approx 1 min over low-medium heat.
Then add kale and water, toss in olive and shallot mix.
Cover, reduce heat and allow to steam for approx 10 mins.
Remove from heat, allow kale mixture to cool slightly and then stir through pesto and goats cheese.
Spread the mixture on your toast and top with roasted pine nuts, sprouts and/or avocado.
Serve and enjoy.