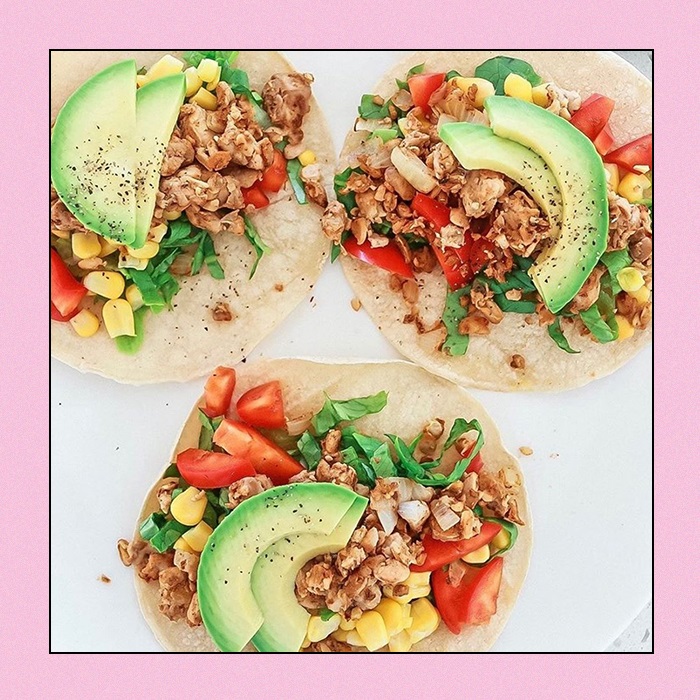 Step up your taco making skills with this vegan friendly recipe from @naturally_nina_. Perfect for lunch or dinner, peep below to find out how to make these delicious tacos.
Tempeh Tacos
INGREDIENTS
150g organic tempeh
1 small onion
1 tsp cumin
1 tsp ground coriander
1/2 tsp smoked paprika
1 tsp each onion and garlic powder
1 tsp tamari or soy sauce
1/2 tbsp lemon juice
1 tbsp tomato paste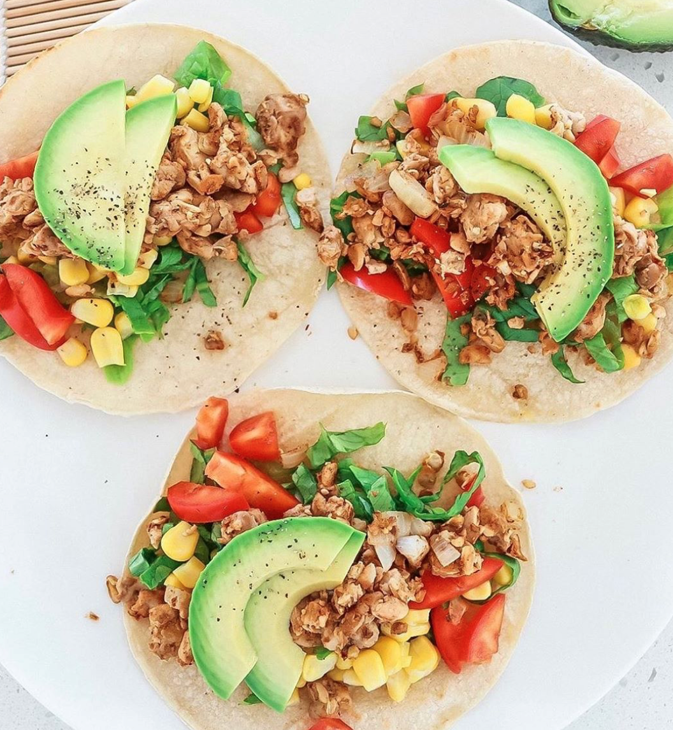 METHOD
Cook diced onion with spices in a non-stick pan until soft.
Add crumbled tempeh, lemon, tamari and tomato paste, and sauté until tempeh is crispy.
 Serve in corn tortillas with lettuce, capsicum, corn + avocado.