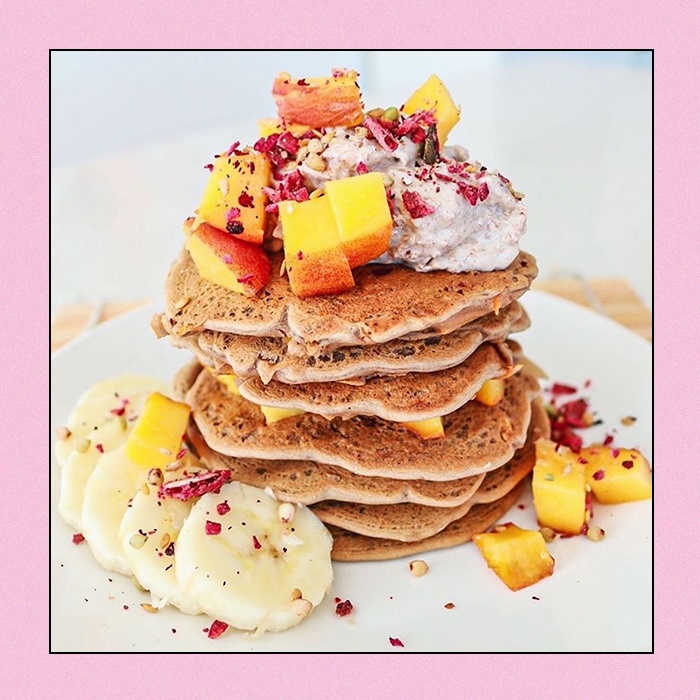 This breakfast recipe from @naturally_nina_ tastes too good to be true. Plus its protein content means its really nutritious!
Toffee Protein Pancakes
INGREDIENTS
1/2 cup buckwheat flour
1 tsp baking powder
1 tsp apple cider vinegar
1/2 small courgette, finely grated
2 tbsp Toffee Protein Powder
Your choice of milk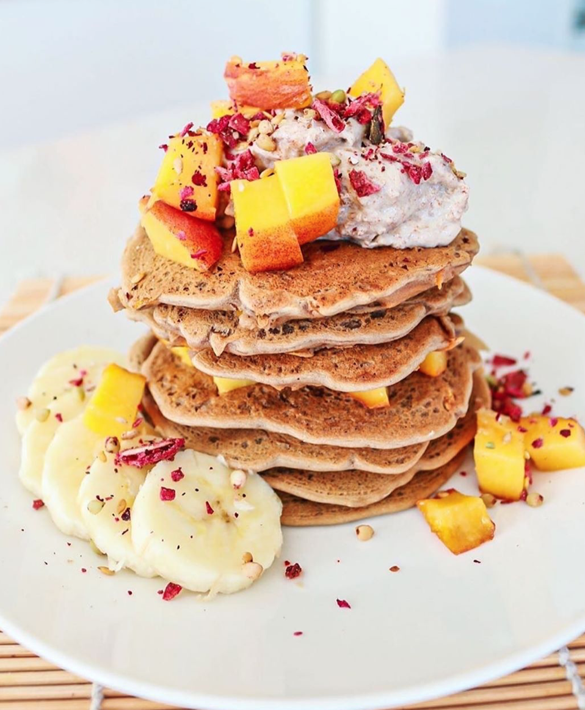 METHOD
Combine all ingredients with enough milk to make a thick batter.
Heat a non-stick pan and spoon 2 tbsp on for each pancake.
Once firm, flip + cook other side until golden.
Layer with banana + peach slices and top with all your favourite things.