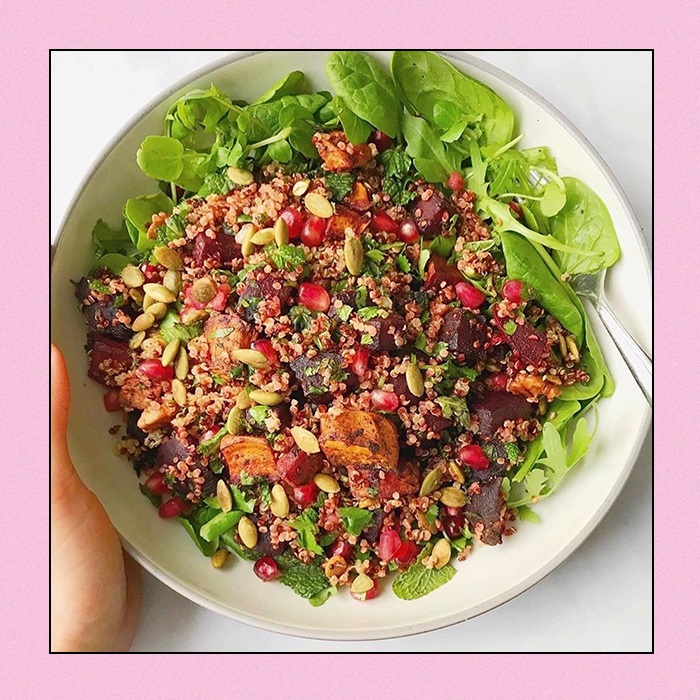 How amazing does @georgieeatsuk salad recipe look?! We are obsessed.
Winter Salad
INGREDIENTS
Sweet potato
Beetroot
Olive oil
Cumin
Maple syrup
Garam masala
Cinnamon
Cooked quinoa
Fresh mint
Fresh coriander
Toasted pumpkin seeds
Chopped pecan nuts
Pomegranate seeds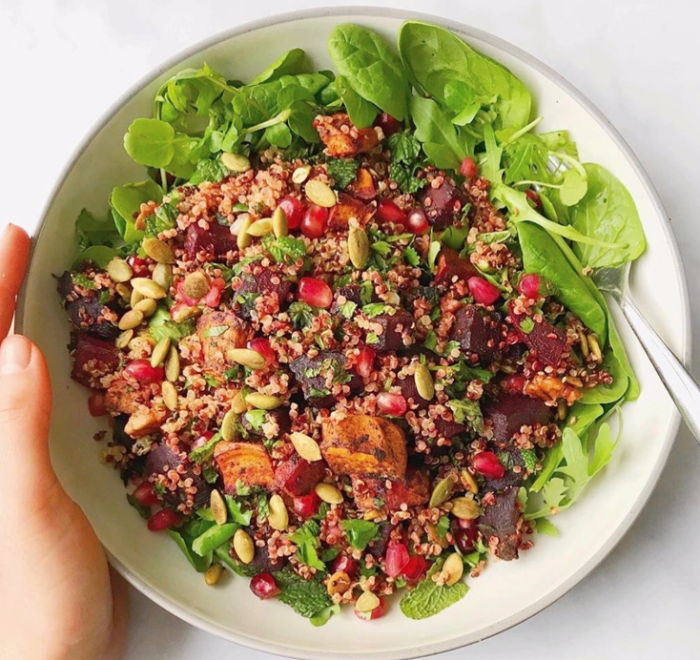 METHOD
✨ Cut beetroot and sweet potato into cubes into a roasting tin/tray along with a mix of the olive oil, cumin, maple syrup, garam masala & cinnamon.
✨ Roast for 1 hour at a temperature of 200C.
✨ Meanwhile add remaining ingredients together create a salad.
✨ Top salad with roasted beetroot and sweet potato and enjoy!