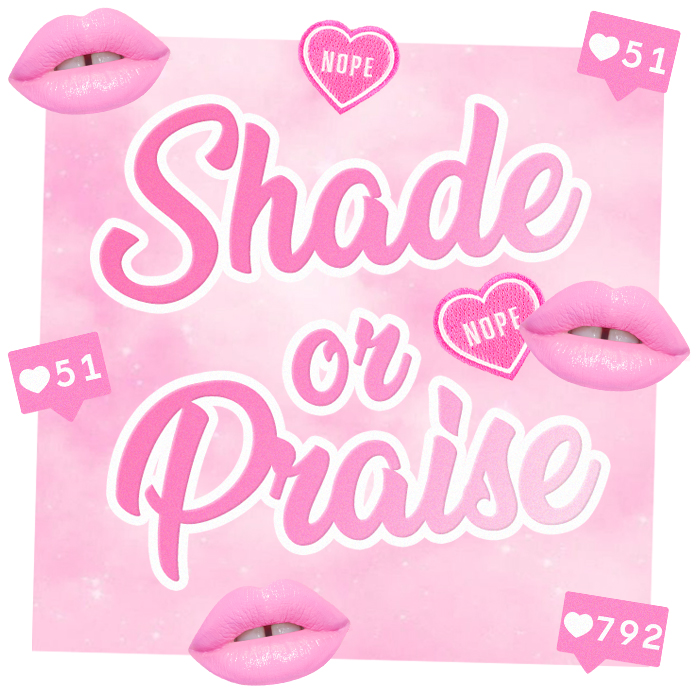 The temperature may have dropped but our weekly Shade or Praise is sure to heat you up. Get ready to report back to the dolls with the hottest goss, from celebrity gossip to questionable trends and music you need on your playlist now, you can thank us later. So sit back, relax and enjoy everything we're shading and praising this week.
SHADE OR PRAISE

Christmas nipple covers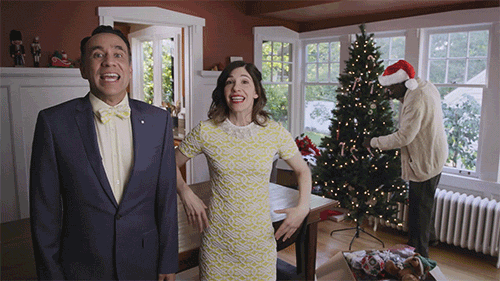 Have you ever looked down at your boobs and thought, 'I just wish they were more Christmassy?' Nope, neither have we. But for those who want to add a bit of festive sparkle to their bodies, there's now a new interesting trend. This Christmas we've have noticed festively themed nipple covers for sale and what's even more interesting is that they're selling out. Just think, once you're done decking the halls you can then get your nipples involved in the festive fun. We think we're going to keep it simple this season but there's always next year.
Chris Brown & Rihanna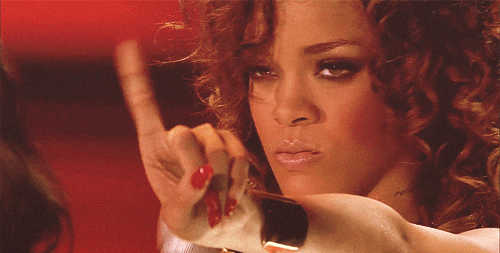 This week Chris Brown left a comment on one Rihanna's Instagram pictures and from the reaction of her fans, we don't think anyone is ready for another reunion. It all started when Rihanna shared a photo of her in bed styling her Fenty underwear with stockings and stilettos and Brown left a simple comment. Her fans quickly took to the comments sections to protect their queen and shame Chris for sharing his comment. Chris, if you're reading this maybe just slide into her DMs next time?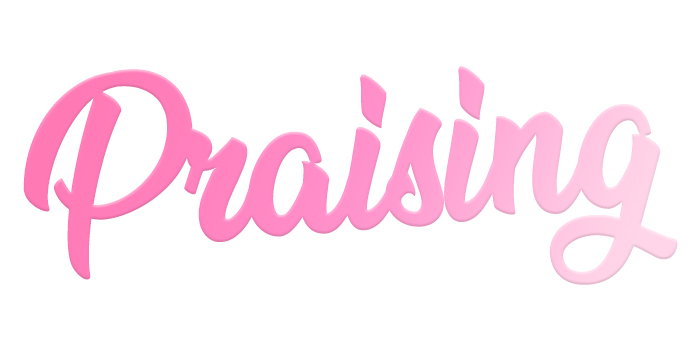 New Miley Cyrus music
Technically it's new Mark Ronson music but Miley is featured in his new song Nothing Breaks Like A Heart. The video features Cyrus in a car chase with police where she ends up driving through a strip club filled with clergymen, a few houses and past screaming fans, we aren't sure what's going on but we like it. Cyrus has ditched the smiley Miley country vibe and is rocking the old Bangerz era style, in a silver slinky dress, a bold red lip and a face like thunder, we are obsessed.
RuPaul's All Stars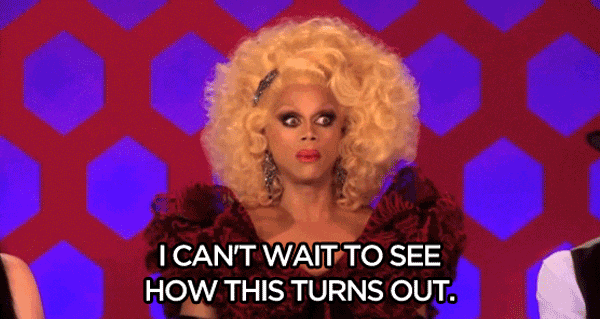 Everyone's favourite fierce reality competition is back and it's due to air this month. Get ready to hold onto your wigs because this series is bringing back some Drag Race legends, all ready to show their charisma, uniqueness, nerve and talent. Including our faves, Valentina, Latrice Royale, Naomi Smalls, Trinity 'The Tuck' Taylor and more fan-favourites, Mama Ru has really spoiled us this series.
Miguel and Nazanin get hitched
After 10 years together and 3 years of being engaged, PLTs fave couple Miguel and Nazanin Mandi tied the knot this week in Los Angeles. Miguel confirmed the news on Instagram with a series of images from the wedding. With blue California skies as their backdrop at the Hummingbird Nest Ranch, Miguel in a suave suit accessorised with some white retro sunglasses and Naz looking like a princess bride in a long-sleeved lace dress and a Spanish style veil. Even though the wedding has slightly depressed us, we wish them a fairytale future.