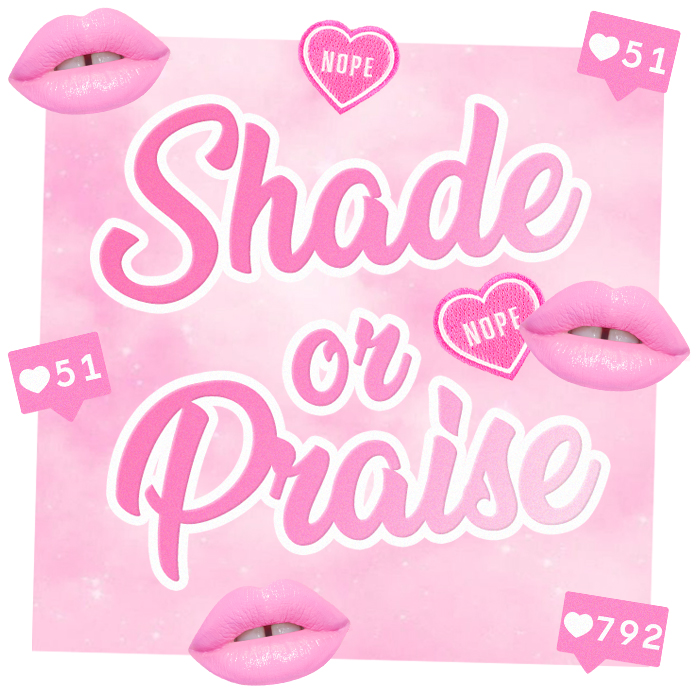 It's our favourite time of the week! The part where we dish you up with all the latest gossip with everything from things we're loving RN to the things we're completely hating on.
WHAT WE'RE SHADING AND PRAISING THIS WEEK
Get clued up with our latest fix of all the latest gossip and trends that need to be on (or off) your radar.
Praising
Blake Lively Hits Back At Insta Trolls
The QUEEN of the Upper East Side, Serena Vanderwoodsen AKA, Blake Lively has just hit back at haters for trolling her attire. The post insinuated she was wearing 'suit number 1,356' for her new movie release (Saracasm much).
But this girl takes no sh*t as she hit back with "Â Would you note a man wearing lots of suits during a promo tour? So why can't a woman? Just sayinnnn. No double standards ladies". Yass girl, we feel you, we're loving a suit this season!
Pumpkin Spice Latte Season
Calling all Halloqueens! Our fave flavour coffee is back in business for Autumn and we are going crazy for it already. Okay, so what if it's full of sugar? It's not available all year round right? Don't forget the whipped cream and pumpkin pie spices!
Micro Pigs Are The New PDA
In case you missed it on Instagram stories (erm, where have you been), Ariana Grande and Pete Davidson recently got a seriously cute micro piggy. The pig, aka known as Piggy Smalls, is yet another tick on the things cute couples do checklist Ariana and Pete have been going through at a rapid pace in their short but PDA filled relationship.
Shading
Bad Gals And Bad Ex BF's
Bad gal RiRi's home got robbed again and bad ex BF Chris Brown was allegedly one of the first to volunteer for the search party to find the culprit. Very sweet of him, right? Mmm hmm. Chill Chris, we think this boss lady has it all under control. Buh bye now.
Will They Won't They?
It all kicked off in camp JWoww recently as it was revealed that she had filed for divorce from allegedly cheating husband Roger Mathews. Roger seems to be a little slow on the uptake and is vowing to win her back claiming; 'It Ain't Over'. We'll see about that hunay.