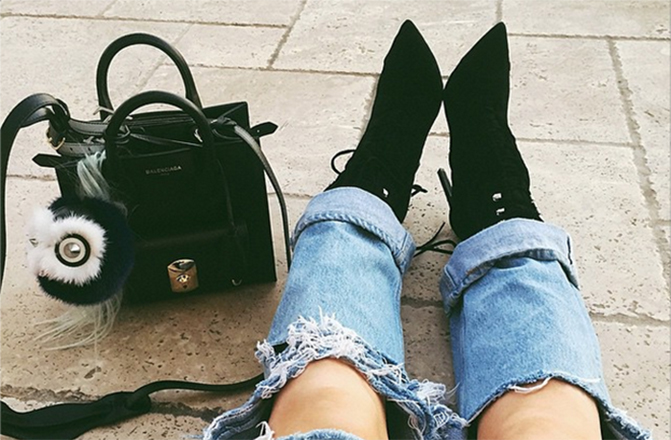 So, January is here and let's face it, we're partied out both physically and emotionally. Plus, our bank balance isn't too happy with us at the moment, even when we try to explain that buying that duster coat in the sale was an ABSOLUTE NECESSITY (no, seriously, it really was).
So here's the skint girls guide to a new wardrobe in these dark, dark days before our next payday.
1. ACCESSORISE, ACCESSORISE, ACCESSORISE!
Breath some life back into your wardrobe with cute shoes, quirky accessories and snazzy jewellery. Think fluffy, statement pieces that mean you can rework your wardrobe!
No one wants to be a basic, but you gotta stock up on them to make sure you're looking on fleek. No wardrobe is complete without them, so fix up your basic game so you can be bad ass.
Grab the scissors, sand-paper and patches. The best way to upgrade your wardrobe on a budget is by jazzing up your jeans and decorating your denim jackets. Get ripping in the knees for an updated take, use sandpaper to create some rougher edges, or go all hippy a la Moschino SS'14 and patchwork your denim jeans or jacket with wild abandon.