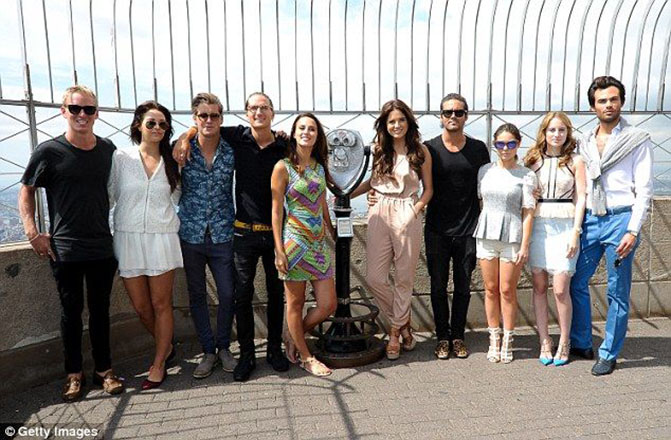 We were just a tad bit excited about the return of Made in Chelsea last night…Okay, a lot excited. Basically, we were ready for it to start half an hour early, on the couch, brew in hand, furiously texting friends about what may or may not happen in the first episode.
It did not disappoint! with the introduction of some new eye-candy (albeit with very posh names, Lonan anyone?) and the shocking announcement that Spencer had given up drinking (for all of about three days), we got to watch the aftermath of NYC unfold.
Oliver Proudlock was lucky enough to be featured as this weeks #MegaHotMonday, and while we could dream about Prudders, Andy and the rest of the male cast members all day, we also can't forget the stylish ladies of Chelsea!
So here's a round-up of the MIC babes we're style crushing on this week!
Rosie Fortescue
Lucy Watson
Louise Thompson
Binky Felstead
Victoria Baker-Harber
And obviously, we can't forget the fabulous Mark Francis…
Source: 1, 2, 3, 4, 5, 6, 7, 8, 9, 10, 11, 12, 13, 14, 15, 16