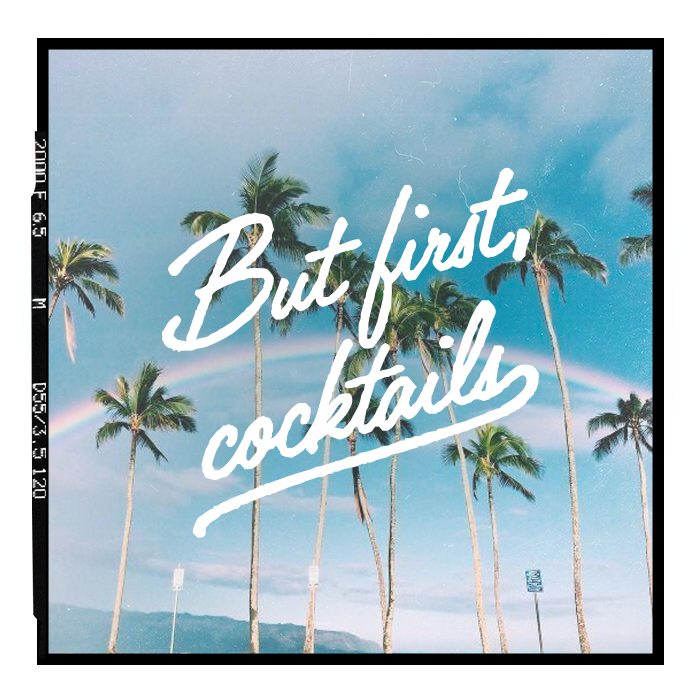 There's nothing like a cocktail in the sunshine to get you in the Summer mood.
So get ready to gather the girls and soak up the sun as you sip on some of our top cocktail recipes.
Cotton Candy Margarita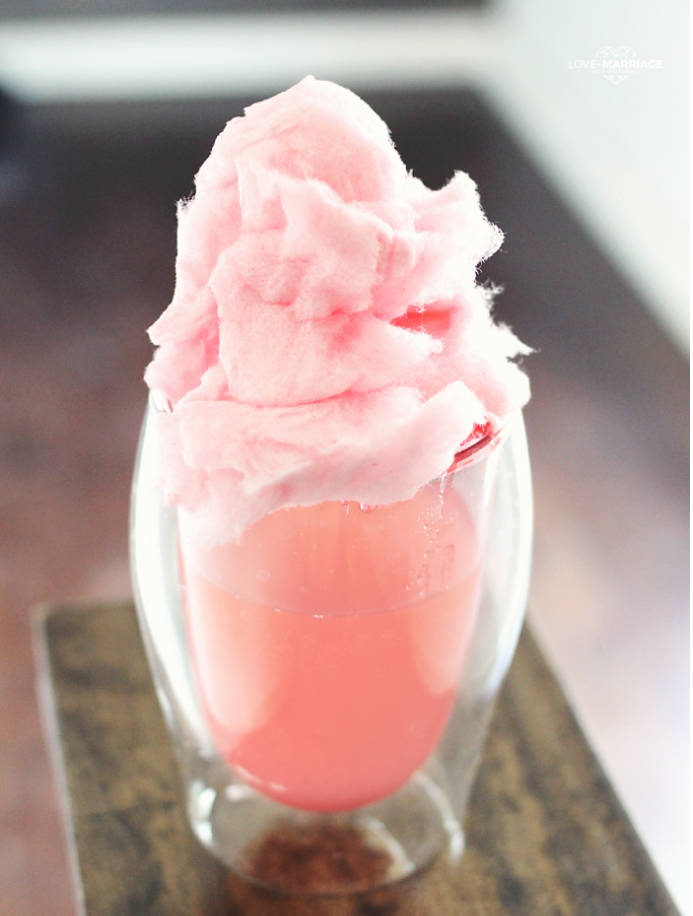 Ingredients
2 oz of your favorite Tequila
1.5 oz of lime juice
4 oz of cream soda
A handful of pink cotton candy
Ice
Directions
1. In your glass, place a handful of cotton candy, enough to fill it.
2. In a separate cup, add your liquid ingredients and stir.
3. Pour the margarita mixture over the cotton candy.
4. Add extra cotton candy if you'd like to make your drink sweeter.
5. Add a few ice cubes.
5. Enjoy!
Frost Slushies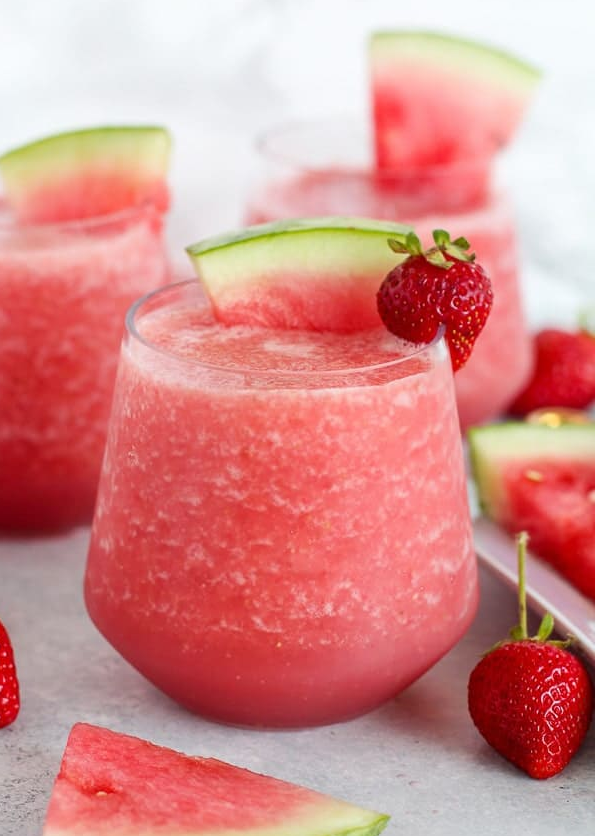 Ingredients
Rosé wine
Frozen strawberries
Frozen watermelon
Sugar, to taste
A blender
Directions
1. Place all of the above ingredients in a blender and whizz for 30 seconds
2. Pour the slush into your favourite glasses and enjoy!
Citrus White Wine Sangria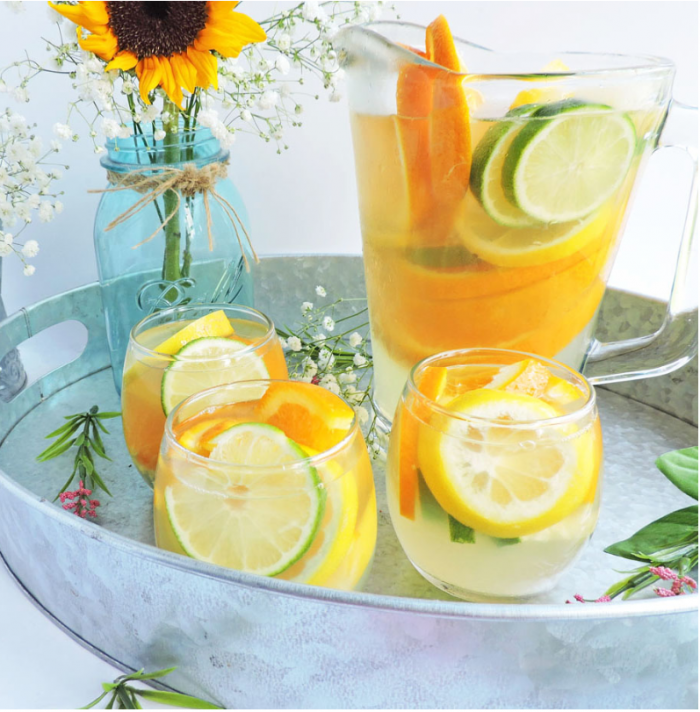 Ingredients
1 bottle dry white wine 750 ml chilled
2 cups Lemonade chilled
½ cup rum
¼ cup simple syrup
3 lemons, sliced
3 limes, sliced
2 oranges, sliced
Directions
1. Slice fruit into slices and wedges. Add to a pitcher and set aside.
2. Add wine, lemonade, rum, and simple syrup to pitcher and stir.
3. Serve and Enjoy!
Mango Sunrise Pina Colada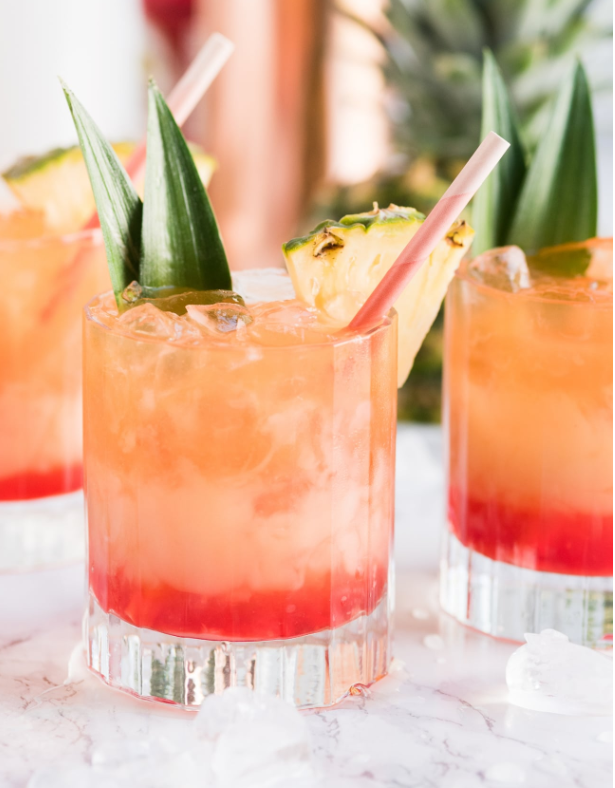 Ingredients
2 oz coconut rum
2 oz mango juice
2 oz pineapple juice
1 tablespoon coconut cream
1 tablespoon grenadine
Fresh pineapple garnish
Directions
1. Add coconut rum, mango and pineapple juices to a cocktail shaker filled halfway with ice. Shake well to combine and chill.
2. Pour over ice into a cocktail glass.
3. Add coconut cream slowly by pouring over the back of a spoon.
4. Add grenadine by pouring slowly over top.