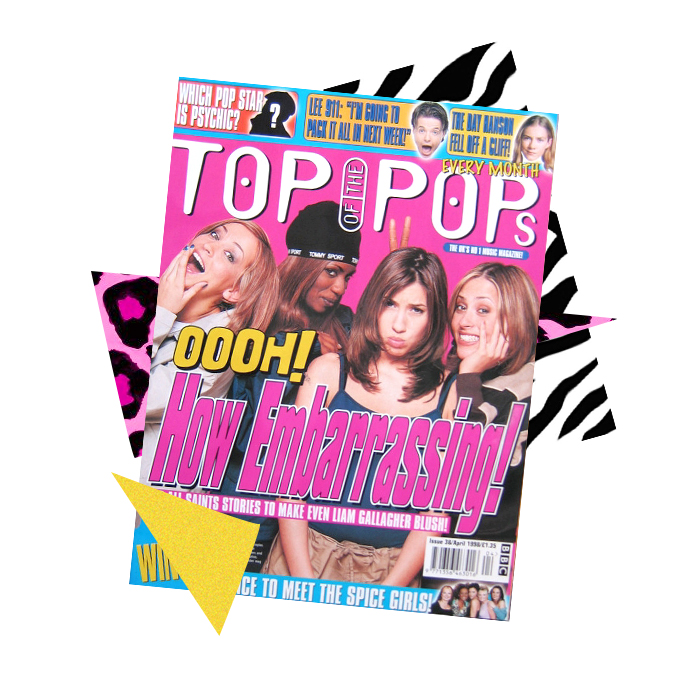 We are always crushin' on the hottest 90's pop girl band All Saints, and here's a little secret…
All Saints Are Back On Tour
(Catch them at the V Festival Bank Holiday Weekend in August). All Saints were absolute style icons in their hey day and for those of you partial to those 90's vibes still are.
Plus they defo have that ultimate singalong vibe that we just LOVE. Reminiscing your youth with their fab songs that every gal is bound to know, Never Ever and Pure Shores.
The girls supported Take That over the weekend at the Etihad Stadium in Manchester and they abso killed it, the crowd were going wild!
This song is defo gonna get you in that summer party mood with your gals! It was that good that it was featured in the film The Beach with mega hottie Leonardo DiCaprio! #BABE
We are totally obsession over All Saints fashion from the 90's! Rockin' those crop tops creating a sports luxe style when teamed with key denim pieces. Stylin' those crops down to be #COOL and on trend takin' on a major fashion statement that continues on through to today. Get those 90's vibes now with our ultra fab crop tops to create an effortless chilled look.
Pair that hella cute crop which we totally got from All Saints the sports pants. Put a subtle 2017 twist on this trend by diving even earlier in time into the 70's and wearing a #HOT pair of flares which we are totally vibin' this season. If your looking for that cool, chilled look why not go for a pair of joggers and a crop ?? #killinit
One major trend that All Saints abso #MADE is the mesh tops. The good thing about this trend is that you can dress it up or down for a totally different vibe. All Saints were major daring with this trend and fans were even wearing it down to the local for Friday night drinks!
Accessories are just as important as clothing and All Saints defo looked fiyaaaa in those trilby hats, it just so happens that these kinda hats are back on trend today. Shop Fedora's now to get the look that All Saints were reppin!
Fun Facts On All Saints:
Sold 2 MILLION platinum albums with the album All Saints, going platinum 3 times and creating 3 #1's. You go girls!
Each one of the girls has also had a solo career, showing off some super talent
They got so close to coming number one against the Spice Girls but still managed second spot #GIRLPOWER
The gals won TWO Brit awards
The girls broke up but have finally come back together to share their music with us and we are totes vibin' it right now!