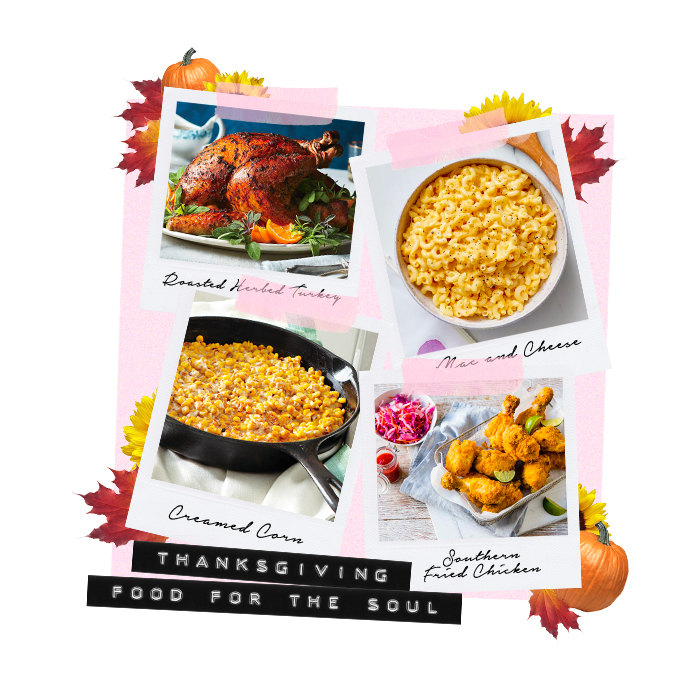 With Thanksgiving fast approaching for our US honeys we're getting involved and thinking about all that lush food. Getting your best people around you and making the ultimate banquet of food is what Thanksgiving is all about, and this what we think you should be cooking up.
Thanksgiving Soul Food Ideas
This Thanksgiving, we're all about Soul food. There is nothing better than homecooked, hearty soul food and the below dishes are what you should be serving up to impress your crowd. We're getting in on the Thanksgiving vibes action with the ultimate in comfort food inspo.
Mac 'n' Cheese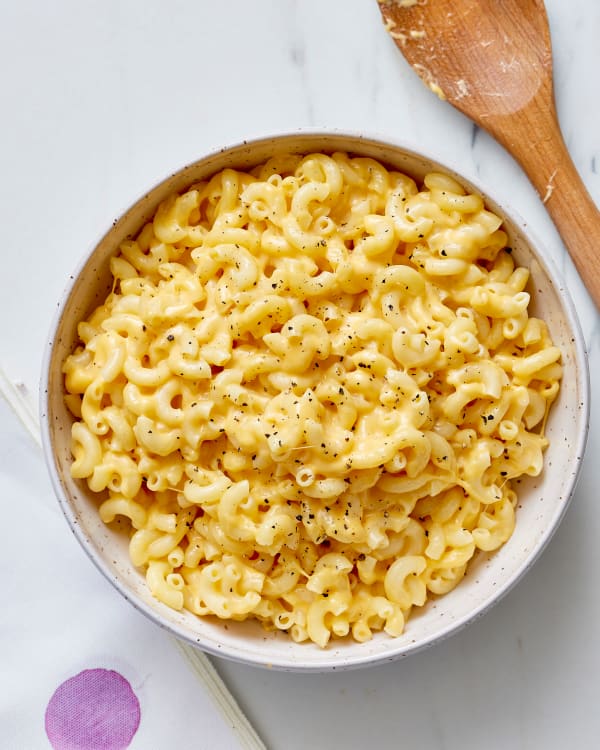 Does it even need to be Thanksgiving to make Mac'n'Cheese? There is no better food for the heart than a good bowl of Mac'n'Cheese. We LOVE the stuff. Perfect side dish for pretty much ANYTHING and guaranteed to make all of your guests happy.
Roasted Herbed Turkey
It doesn't get any more traditional than a roasted Turkey – the ultimate Thanksgiving grub. Thanksgiving is NOT Thanksgiving without a huge Turkey in the middle of the table.
Southern Fried Chicken
Our personal favourite – Southern Fried ANYTHING! Pig out like you never have before with some Southern Fried Chicken. Get your hands dirty as you go in on the southern fried chicken.
Creamed Corn
An American classic and an essential for Thanksgiving day – CREAMED CORN! It really is what it says on the package. For an extra punch – add some smoked paprika and bacon bits to really upgrade your creamed corn.
Apple Pie
.BYE, BYE MISS APPLE PIE. What better way to end an amazing Thanksgiving meal? With a THICK slice of pie. The ultimate homey dessert and will absolutely, WOW.
Pecan Pie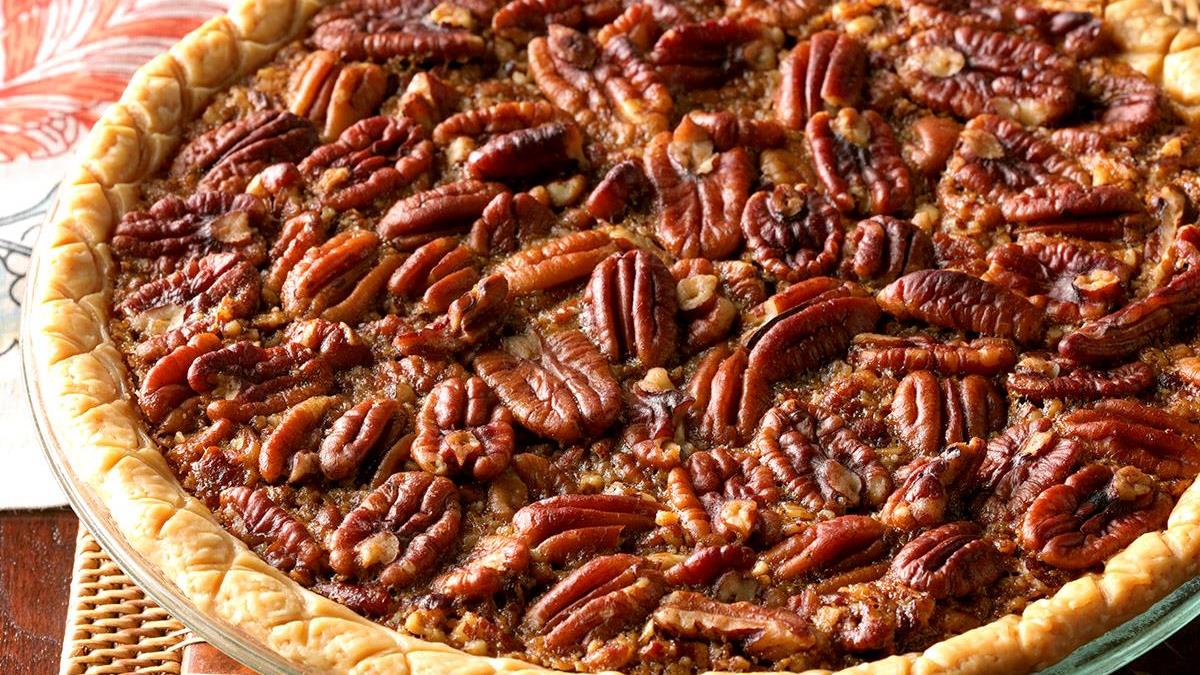 Aaaaand last but not least – Pecan Pie. A totally traditional Thanksgiving meal that is easy to make and packs a SERIOUS flavour punch.