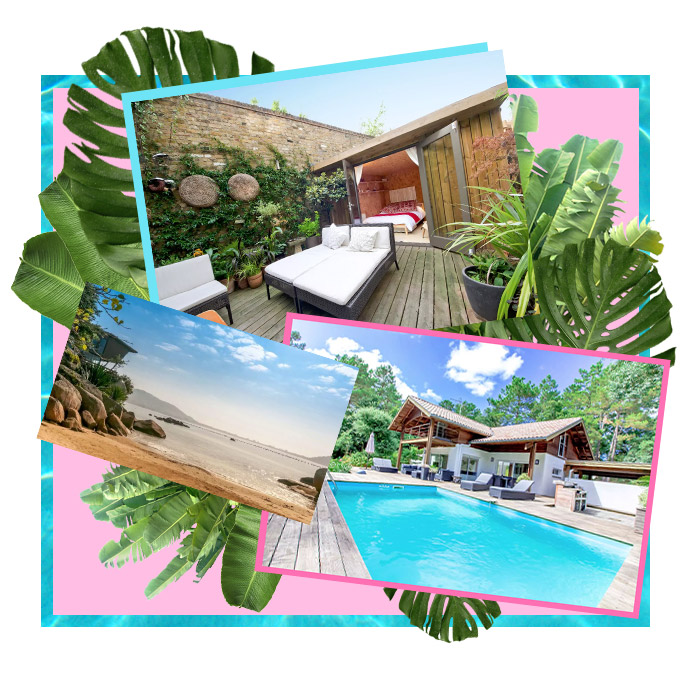 Constantly worrying that you can't go on holiday or for a cute break away with bae because you can't afford a hotel girl ? Or are you simply just looking for that luxury holiday that is totally adventurous and out of the ordinary ? Well we got you hooked and an Airbnb could be the one for you! Airbnb steps out of plain Jane hotel life and ventures you into the world, to places you never thought you would ever be able to go.
The Airbnbs You Need To Know About
Seriously, Airbnb goes from shabby to chic in just a few clicks. One thing is for sure you defo get more than what you pay for.
Stylish Garden Cabin | London, UK
If you're the home girl kinda type, there are a range of stunning places in the UK to visit with lots of activities to get up too. You would be honestly amazed, you can rent out a full penthouse suite for under £100 ! Seriously ? I know! If you're looking to spend your weekend in London soaking up the British sun with bae then why don't you try this  'Stylish Garden Cabin' which is located in the heart of Camden, moving away from your average hotel this fab cabin has everything you need. It's like glamping… but with your own garden! #COOL. Get kitted in some hella cute loungewear and off you go, for a super chilled weekend in TOTAL ZEN.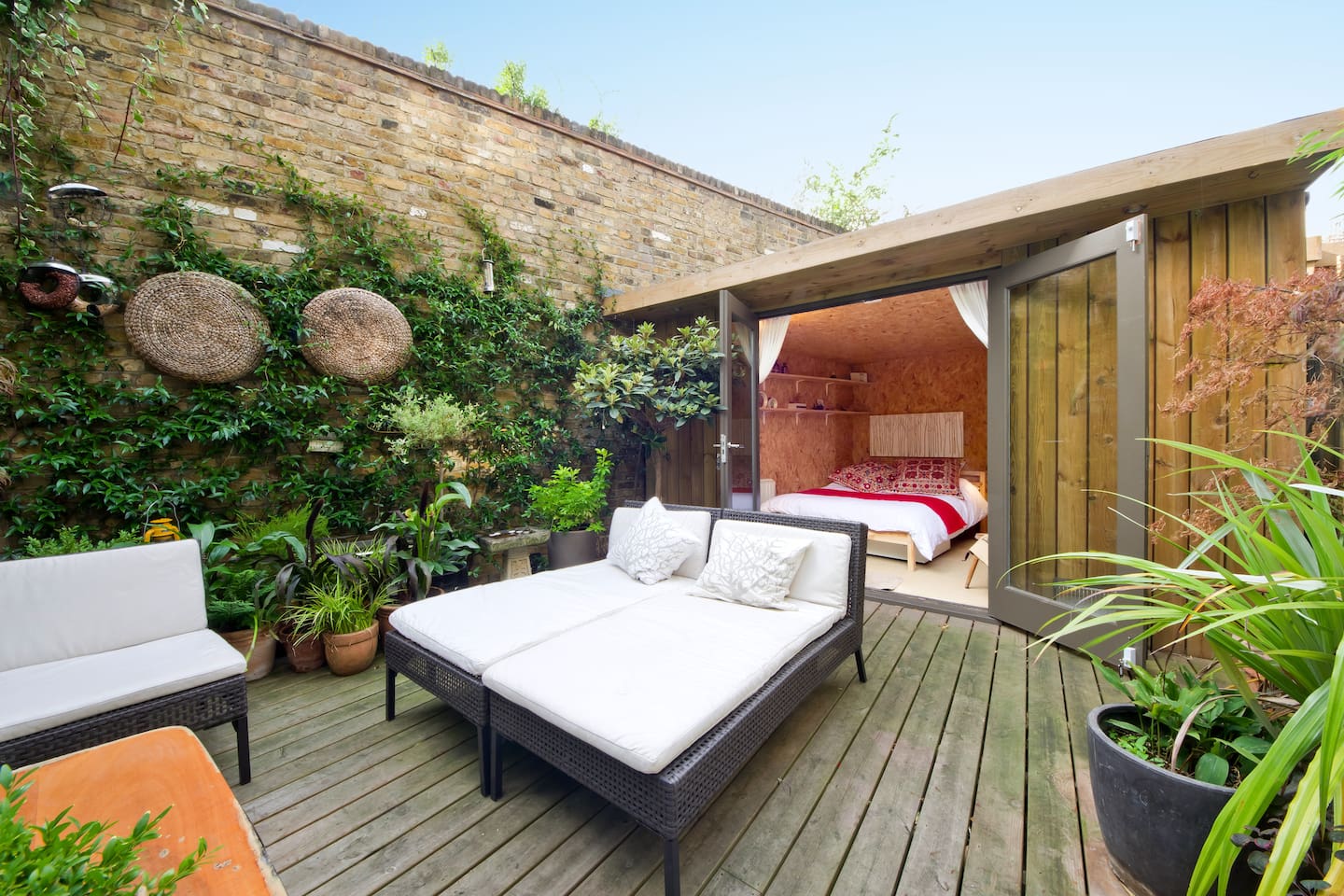 Charming House | Labenne, France
If you wanna venture out of the UK and catch that perfect bikini snap then why don't you hop on a flight to Europe! With flights being cheap even over the summer it is defo worth it. You just will not believe where you can spend your time, the prices are surprisingly amazing. You can have your own private pool and a whole entire house to yourself for under £150, that is seriously some A-list stuff right there. Live your life like a celeb in this 'Charming House & Seaside forest' located just a short way away in France for just..wait for it … just £150 per night! ( Honestly we're shocked too) #DREAMY.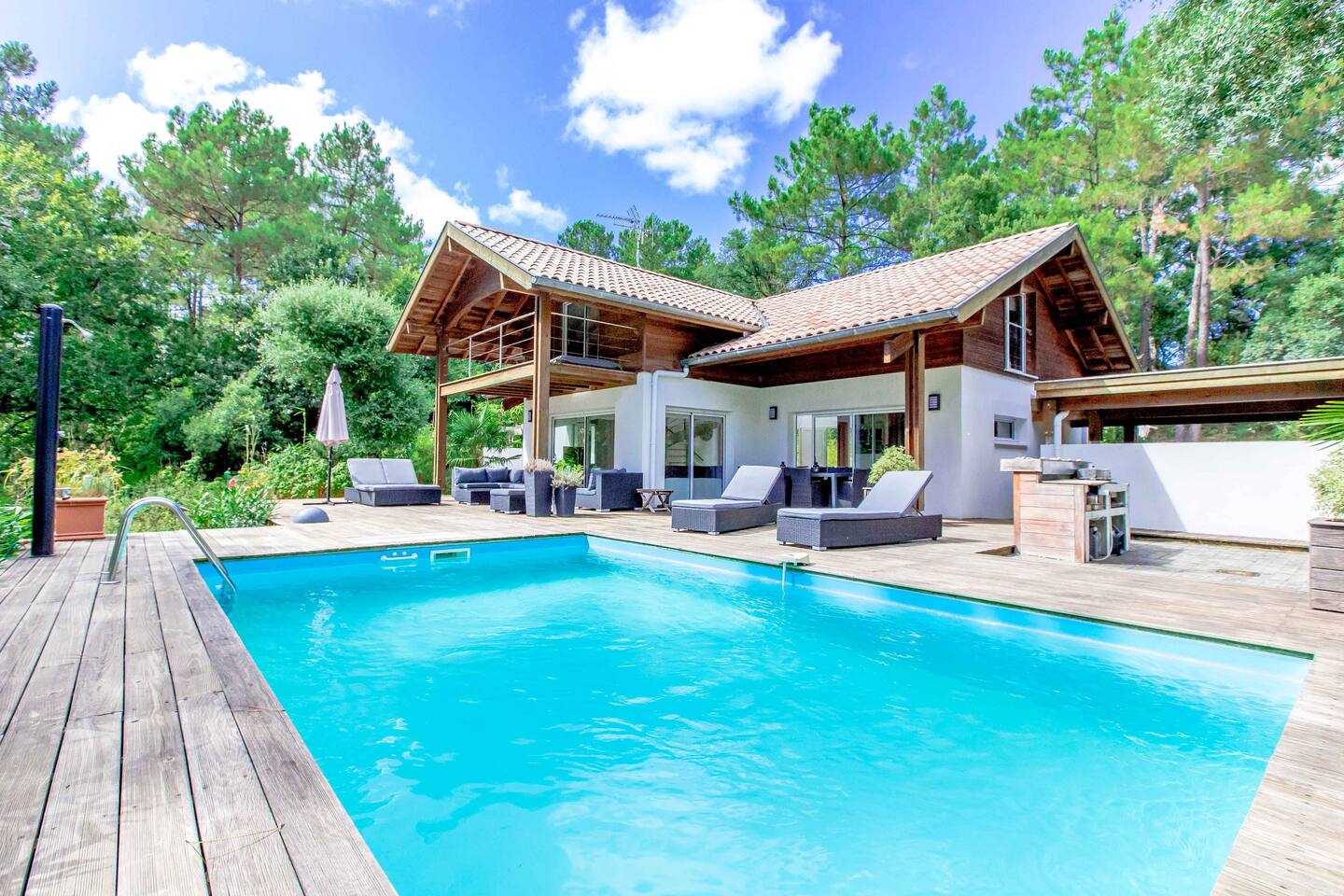 Cave with Garden | Andalusia, Spain
If you do wanna go to Europe but you aren't too bothered about that A-list lifestyle and your more of an outdoorsy kinda gal, then why don't you try something out of the ordinary? Like this 'Cave with garden' located in Spain, again close to home so there isn't much travelling involved. Less hassle, more chill. With this cave you can still go out an sight see, soak up the sun but relax in a different environment from your usual.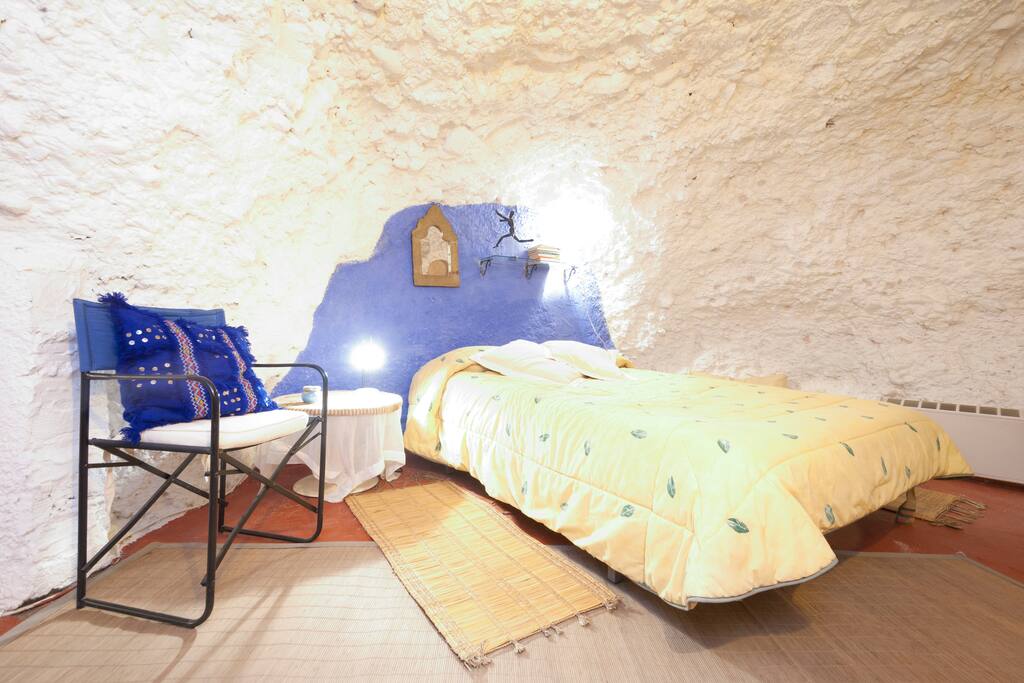 Treehouse | Atlanta, USA
Now if you're REALLY adventurous and you want some serious MTV Cribs kinda stuff then you're defo gonna find it with Airbnb. Get some serious nature vibes in this 'Treehouse' , this is seriously romantic and would certainly woo over bae. Yeah you may be travelling to LA, but seriously, this is a once in a lifetime opportunity and you defo gotta make the most of it. Just imagine the memories???? This is what dreams are MADE OF.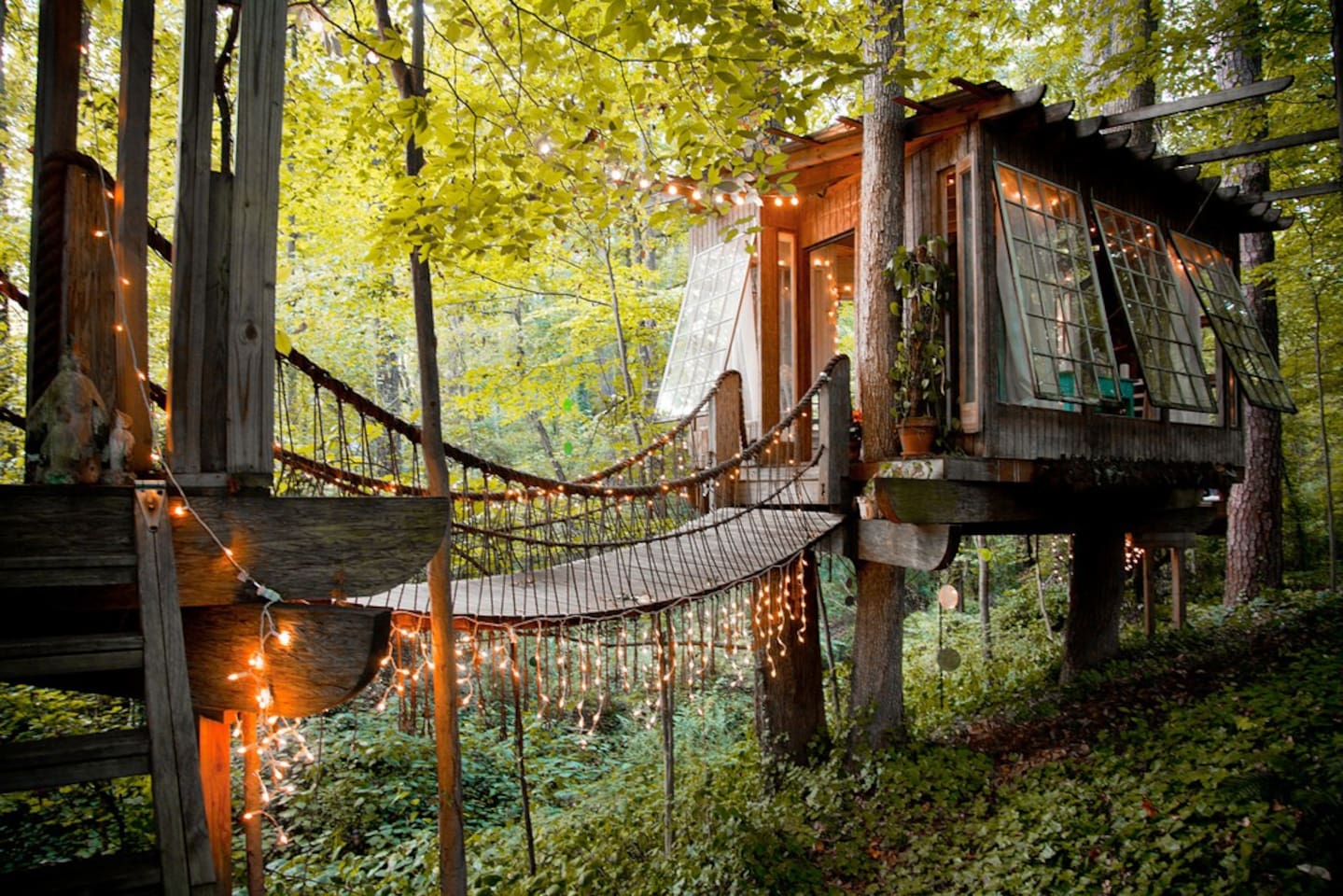 Private Beach | Santa Catarina, Brazil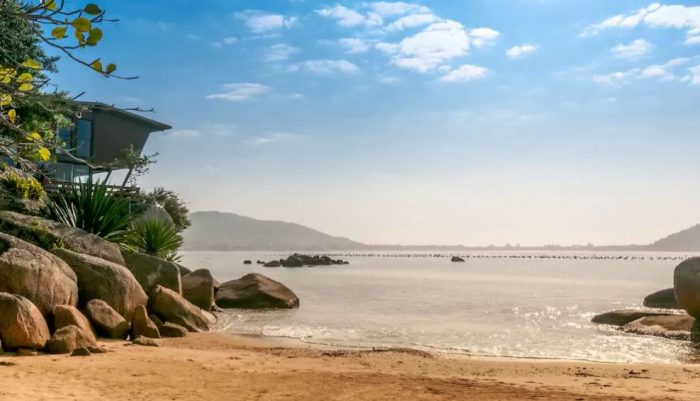 If it ain't a treehouse, its' a private home with a PRIVATE BEACH.
Now things are getting cool. Serious goals right there! What would be a better BAEcation than laying on a private beach in Brazil soaking up the sun and sippin' on a coconut cocktail? Some serious celeb lifestyle right there. Just imagine the extra cool selfies you could take, your insta profile would be looking aaaahhh-maaaaaaayyyy-zzzziiinnnngg girl. The thing is, even the most luxury pads don't even need a high budget!
WHAAAAAAATTTTTTT?
Honestly, the list could go on for days, If you're looking for a cool, hip & totally adventurous vacay then you know where to look. Avoid those mainstream hotels and get yourself booked into a once in a lifetime experience. There is something for everyone, so grab your fab bikini, sandals and sunglasses because your going on vacay! So surprise bae and it certainly will not be forgotten. The best thing about it is, with Airbnb you won't be burning a big hole in your pocket and you won't have to worry about your spends!