Girls just wanna have fun and these girls are here to show us how.
Young, beautiful, rich and successful with access to the best A-list parties in town. These girls were meant for the partaaay life.
It doesn't matter if you're a good girl or bad girl, literally anything goes. Just ask Nicki Minaj who survived a flying shoe attack from arch-nemesis Cardi B at a recent celebration, jeez!
The Most Iconic Party Girls of All Time
Let's take an escape from our usual night out in town followed by a kebab in bed to see how the other half live.
Get in loser, we're going partying with the icons.
Rihanna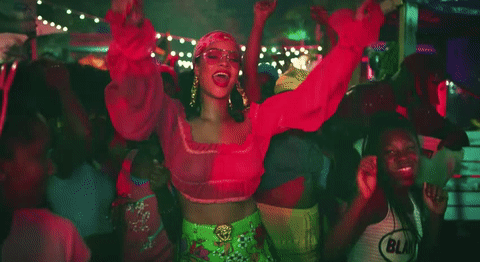 This Bajan babe certainly knows how to rock a party. With a killer fashion look and appetite to dance, Rihanna is never far from the headlines for her raving ways.
No one can argue she doesn't deserve to let her hair down. This bad girl is running a global empire by day and doing it her way by night.
Never has partying looked so good. You go girl.
Kate & Naomi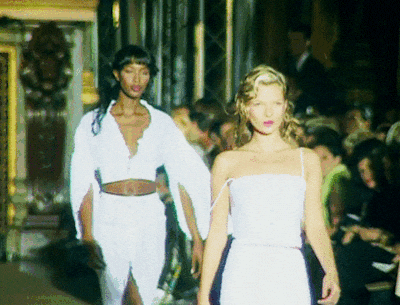 The original Supermodels were ruling the party scene in the 90s but even in 2018 it's not a party unless these icons are in attendance.
They party hard and they look good doing it.
When you're personal friends with some of the biggest fashion designers in the world there's really no excuse not to glam up and shine.
Slay all day!
The Unholy Trio
Do these three even need an introduction?
Paris Hilton, Lindsay Lohan and Britney Spears owned the 2000's as the ultimate party girl trio. Individually they were serious party girls but then they came together and the world went a bit mad. Rumours were rife of bad behaviour and we just couldn't get enough of it.
Sadly the three have since parted way but continue to generate headlines for their partying ways solo.
Paris is a savvy businesswoman while Britney continues to dominate the music charts.
Linsday got a new accent (?) and went viral for dodgy dancing. You do you girl.
Special mention to these three for not only iconic partying but also serving these ICONIC looks.
Grace Jones

It wouldn't be a list of party icons if we didn't include Grace Jones.
The singer is a pop culture icon and has influenced many of today's artists. Part of the infamous Studio 54 era, Grace was known to be a key figure on the party scene and photographed often in her outlandish outfits.
Grace has continued to be a serial party girl for decades, showing the younger girls how it's done.
Just be careful not to disrespect her. Watch her now infamous chat show slapping incident here.
Emily Ratajkowski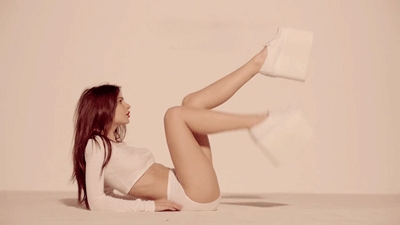 Someone making their way to iconic party girl status is the stunning Emily Ratajkowski. Seen at every hot event in Hollywood with her super chic posse in tow.
However, there is more than meets the eye with this party-er. Emily has been involved in a number of campaigns and activism to push for girls rights and body acceptance. A recent arrest for protesting is unlikely to slow down her agenda and we love it.
Party hard, stay woke harder.
Gigi, Bella & Friends
The LA dreamgirls Gigi, Bella, Kendal & Co are living their best life and don't we know it.
Modelling at fashion week across the world, bad-boy boyfriends and attending the hottest parties on the planet. We're not jealous at all.
A group of successful girls who are best friends and support each other is what it's all about and we are so here for it.
PARTY HARD LADIES X
We might not be hitting an A-list party this Friday night, but you can still look A-list ready (lol) in our party wear here.