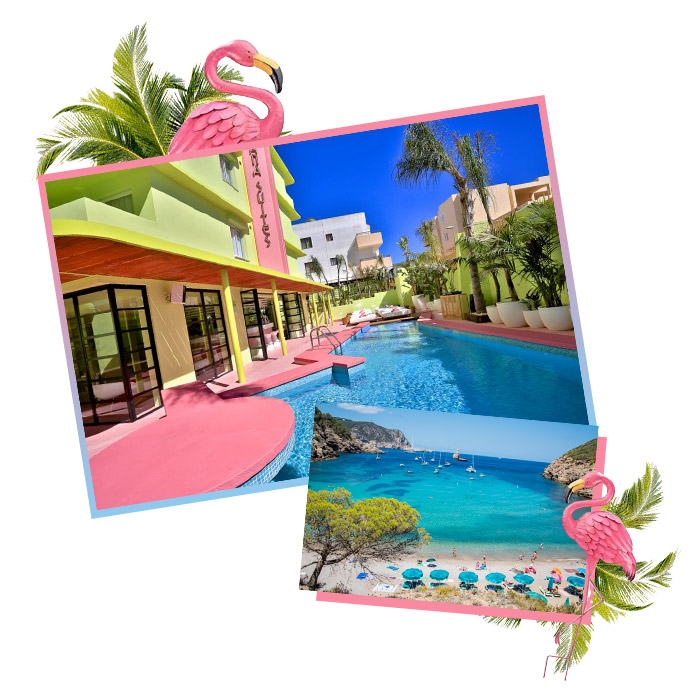 If you haven't visited Ibiza yet it is one to add to the list. We can't get enough of it. We know what you're thinking but the island is not just about the clubbing girl, it's one of the most beautiful Balearic Islands with some of the most stunning beaches (and it isn't as expensive as people make it out to be). You may be a party lover or a chilled out girl but the best thing about Ibiza is the carelessness and the amazing outfits you get to seriously SLAY in.
Our Guide To Ibiza
If you're just simply taking yourself down to one of the stunning beaches of Ibiza, your still gonna wanna get boost your Insta with a super hot selfie. Spend the day at Formentera with your ladies, a small remote island just off Ibiza, for a day of mega chills and tanning.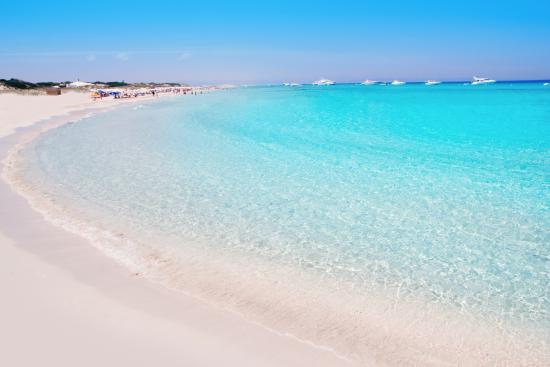 Make sure your girls have excellent photography skills because you are gonna wanna get a bikini snap just like blogger babe Louise Cooney in this super cute white frill bikini – tan enhancer alert!
If you wanna continue your chilled out vibes through to the evening, your still gonna wanna have some fun right? Mambo's sunset is a unique experience that everybody just loves. Grab yourself a cocktail, sit on the rocks and watch the sunset go down, simply amazing. It's inevitable your gonna want a selfie with the sunset though isn't it, so your outfit gotta be on point. Metallic dresses are so on trend right now and will sparkle next to the sea creating the perfect Insta snaps.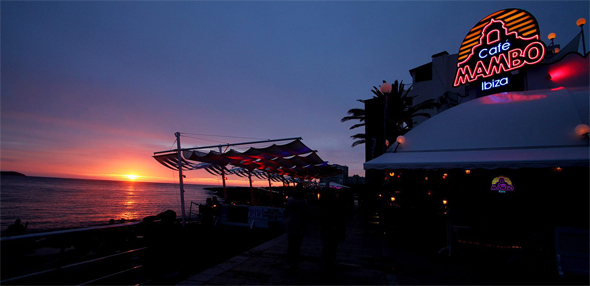 If you prefer partying throughout the day then Ushuaia is the one for you. In the sun sipping a strawberry daiquiri with your feet dipped into the pool whilst listening to your favourite DJ… BLISS. Ushuaia is amazing because you can get a tan whilst still looking fabulous.  The most perfect part of Ushuaia is watching the planes fly over, praying you ain't gonna be getting back on one though! ANTS is definitely a party everyone needs to experience if your looking for some seriously funky vibes.  It's your call girl, if you prefer living life in swimwear,  team a stunning bikini with some body jewellery and heeled sandals for the perfect beach party vibe. If your planning on moving yourself onto ELROW to continue your night, why don't you go for the Kristine Tassle Playsuit, comfortable (and acceptable for the heat!) with mega amounts of sass.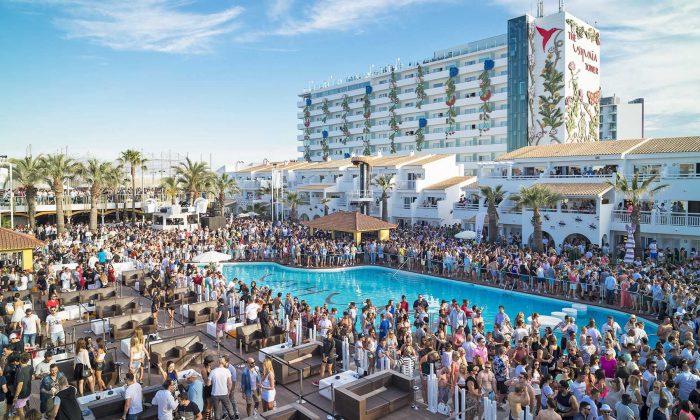 If your looking for a cheap holiday (with lots and lots of booze) then you got to hit up the west end. If your looking for a fulfilled night without splashing the cash then get yourself down, it's a right laugh! With lots of different genres of music there is sure to be a place for you, the west end isn't too fancy so simply pop on a pair of denim shorts and a lil crop top for a mega cute, effortless look.
If you're more of a hardcore kinda gal, spice up your life and hit one of the super clubs. There are so many different clubs with so many different events, each with a different vibe. If you're looking for some techno then hit up the new club 'HI Ibiza' (we even heard the toilets have their own DJ and a light up ceiling).
If you're looking for something weird and wonderful ELROW is for you, partying the night away with people on stilts and inflatables?? The best part about it is you can be so adventurous with your outfit! Get the sequins and glitter ready girls because your in for a good night!