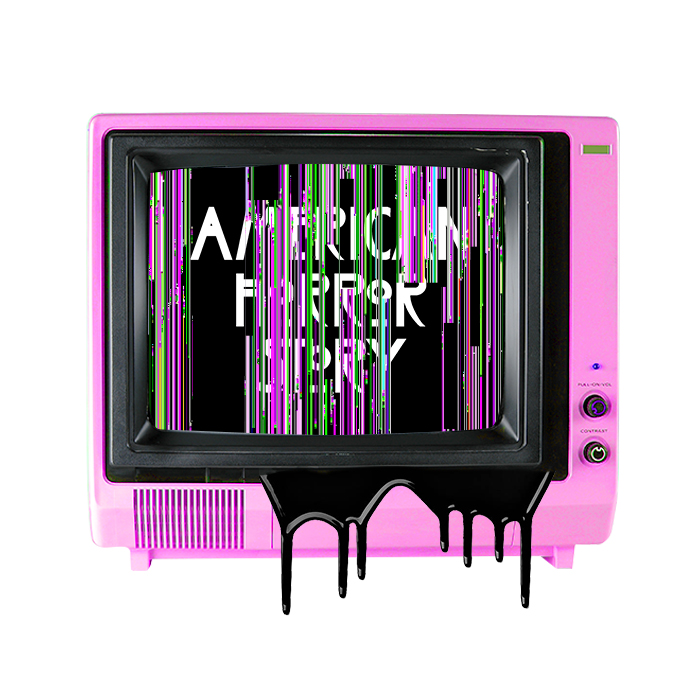 Get your adrenalin running this Halloween by simply sitting in front of your TV. Say BYE FELICIA to your typical classic Halloween movies, we got some eerie movies and Netflix Series' to keep you clinging on to your sofa's. We LOOOOVEE Halloween here at PLT so get yourself in the mood, get your girl gang round and stock up on the popcorn, or even watch them alone if you're a lover of being spooked!
American Horror Story
Taking creepy to the next level… AHS is the talked about show right now, its eerie storylines keep you #OBSESSED. With 7 spooky seasons, you are sure to stay entertained. Following a unique style, each season contains a different set of characters in a different setting, but in the same mysterious style. In the fifth season, we even get to see Lady Gaga as a blood -thirsty vampire, We love our celebs! The stories are very interesting to watch so you could easily watch alone, beware though, we can't promise you won't be hiding behind your pillow! It isn't all spooky though… we get some major eye candy with Evan Peters taking the top spots.
Stranger Things
Stranger Things had us glued to our screens all the way. If you've already had the pleasure of watching season 1, I bet you're totally excited for season 2. The best thing about it is, it lands on Halloween! Spoooooooooooooooooky.
Will, Dustin, Mike and Lucas are the cutest kids ever. Let's not forget Eleven, the super cool girl with powers. This series is surrounded with mystery and dark forces so it is perfect for the Halloween season. It isn't just spooky, it shows us true friendship and determination which we just love… So, why not get into character and dress up as the cast of Stranger Things to earn those extra style points for you and your hallo-queens!

Bates Motel
The ultimate modern twist on the classic movie 'Psycho', Bates Model is based on a dark and twisted relationship between a mother and her son. This spine-chilling Netflix Series is sure to keep you entertained and the creepy haunted house throughout the series is the ultimate Halloween cliche, we just love it! The connection you make with the storylines make the gruesome scenes all that much easier to bear.

 Black Mirror
If you love psychosocial thrillers then this is the one for you. The most mind-boggling thing about this series (but good for us busybodies) is that none of the episodes links, so there is no need to watch in any order unless you want to of course! One thing is for sure, this series is gonna leave you questioning the world of today. If blood and gore isn't the one for you then this is worth the watch and it is sure to freak you out…
The OA
This one got us #HOOOOOKED. A mystery of a blind girl who goes missing, to return seven years later and able to see. The whole story is so interesting and as the shocking storyline uncovers it has us gripping the edges of our chairs. If you love mystery thrillers then this is your thangggggggggg this Halloween. Get ready to binge watch girl. I'm sure you'll be creating your own signature call at the end (you gotta get watching if you wanna know the meaning of this.)

The Vampire Diaries
Everybody's favourite dress up on Halloween… A vampire! This series is totes halloweeny, a set of high school students surrounded by vampire, witches and werewolves. Combining horror with a emotional love story, this series is perfect for us PLT Baes. Our fave part about the Vampire Diaires is that there is some serrrrriouuuss eye-candy from vamps to wolves to even Elena's mortal ex Matt. #dreaaaaaaammyyyyy