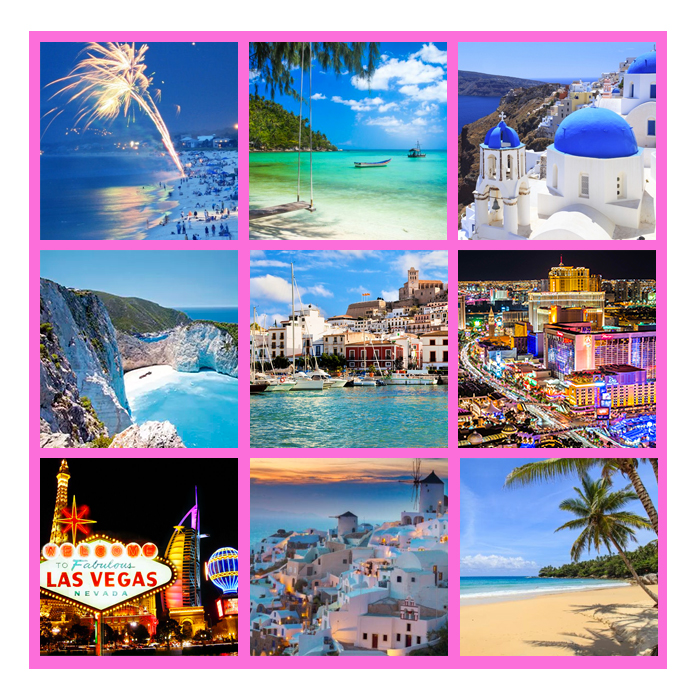 Jetsetter!
The Ultimate Getaway Destinations
Dreaming of jetting off to sunnier climes? We feel you. Nothing says no responsibilities like a girl's holiday in the sun. Whether you're after a glam getaway Sex And The City style, a lively trip filled with endless good times or a relaxing escape with plenty of cocktails we've listed our top destinations for the ultimate girly getaway to make sure you have the time of your life.
Grab your best girl pals and get ready for a holiday filled with lots of sunshine, indulging and reminiscing.
Cocktail sipping in Greece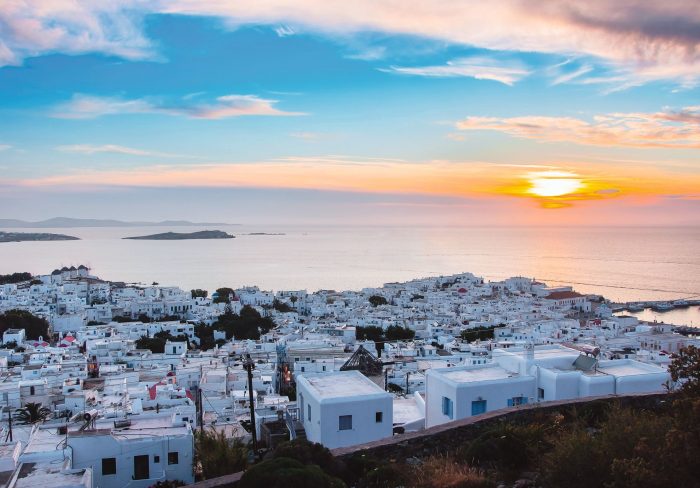 With unforgettable sunsets, plenty of sunbathing opportunities and traditional tavernas serving up world-class cuisine, Greece is becoming more and more popular with groups of girls. And the best part is, it's filled with a variety of diverse resorts, so you're sure to find something to satisfy you and your girlfriends holiday style. From the neon-lit strips of Malia and Kavos to the more sophisticated islands of Mykonos and Santorini, Greece has girls holiday written all over it.
Full moon dancing in Thailand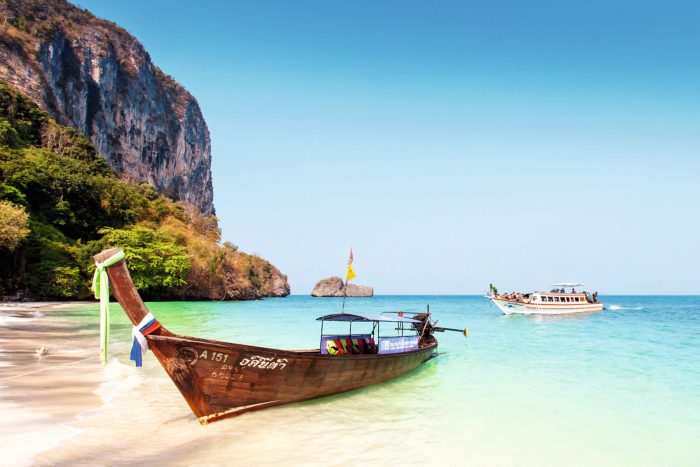 Girls holidays in Thailand can be anything you want them to be. Known for its dream-like beaches, you can simply find a spot and lay horizontal until the sun goes down. But if you're after something a little more exciting, you can always spend some much-needed girly time shopping or enjoying a Thai massage, you're on holiday after all. Nights in Thailand have a completely different look and feel think the cabaret scene of Bangkok's Khao San Road, the packed dancefloors of Phuket's Patong Beach and the fluorescent face paint of Koh Phangan's Full Moon Party.
Spring break fun in Mexico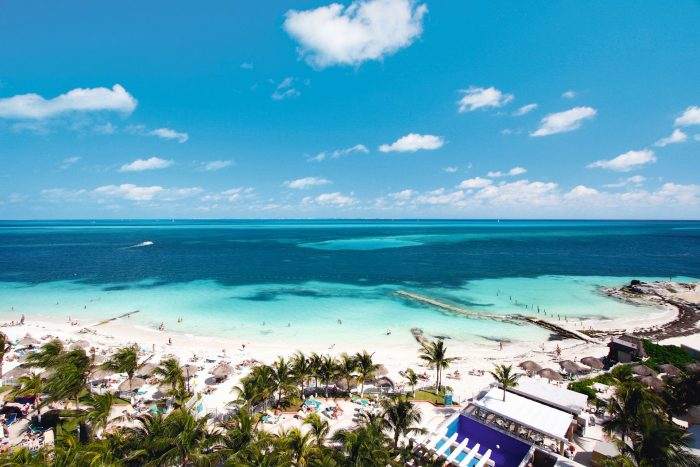 Long associated with party-loving spring breakers, it doesn't get much bigger than the shores of Mexico. With Cancun's far-stretching sands lined with revellers and pool parties daily, the fun begins from the minute you wake up. However, if you want to avoid the mayhem of spring break and escape the crowds, Mexico's drinking spots stay busy all year round, especially the likes of Coco Bongos and Senor Frog's.
Dress to impress in Las Vegas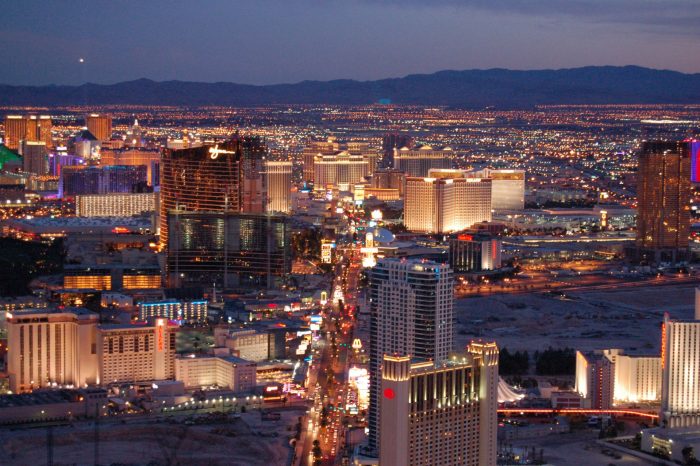 If you and your friends like to live the high life, then a trip to Las Vegas is for you. World-class clubs, swanky casinos and impressive hotels, this place screams glitz and glamour. And don't forget to pack your most lavish outfits, as in Vegas you never know who you might bump in to. Attracting all your fave cult celebs from Britney Spears and Paris Hilton, looking your best is mandatory. What's more, sitting close to the magnificent Grand Canyon means you can visit one of the natural wonders of the world too if site seeing is more your thing.
Party all night in Ibiza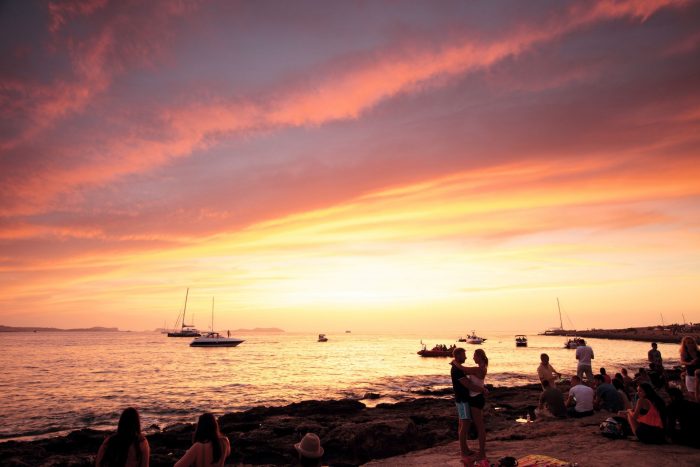 Upholding its partying crown for a number of years now, Ibiza has all the right ingredients for the holiday of a lifetime. Whether you come here to dance in its superclubs, take in its famous sunsets or swim in its azure waters, the White Isle is one of the world's hottest locations. Known for its money-no-object mind-set, spoil your girls with a bed at Ocean Beach or book a table at Cafe Mambo for the ultimate sun down experience. Plus, don't forget to flaunt your Ibiza style – yep, heels by the pool are the norm here so get ready to go all out.
Going "out" out in Magaluf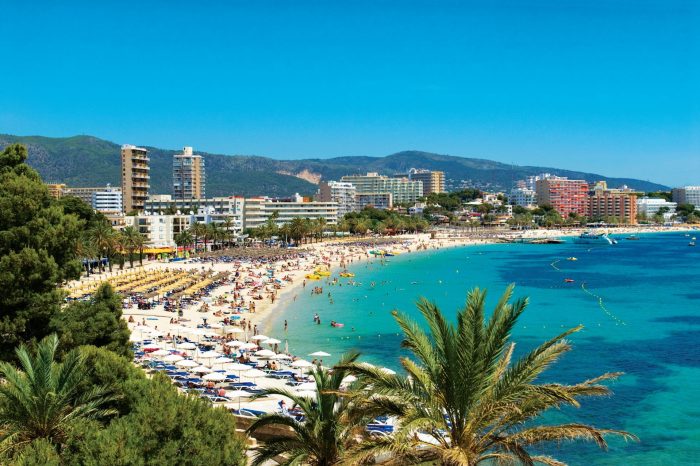 Ok we know what you're thinking, Magaluf has definitely been done but this really is the perfect spot for your first girls holiday. Not only is Magaluf cheap with its student-friendly prices, but it's also jam-packed with bars and clubs, stunning sand spots and world-class attractions. Spend your days catching up on last night's goss, before partying the night away to the sound of your favourite DJs thats right, this small Balearic gem attracts some of the world's biggest artists that you won't wanna miss.
Festival feels in Croatia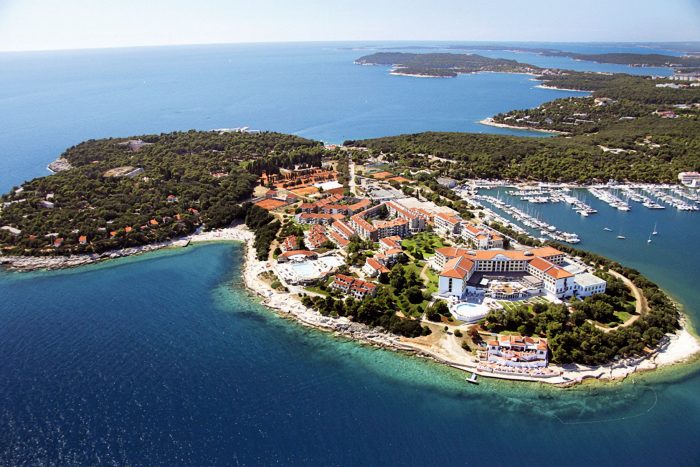 Fairly new to the holiday circuit, Croatia is the new upcoming place and the name on everyone's lips, so what better place to holiday with the girls? Move over Ibiza, you've got a rival. If you and your besties love festivals, this Adriatic diamond has a summer full. Hideout, Outlook and Soundwave are just a few of the festivities you can look forward to and trust us, they're worth every penny when you're dancing to your favourite DJs beside lush greenery and crystal blue waters.
Wanna win the ultimate holiday?
We've teamed up with Thomson and Outlook festival to give you the chance to win the ultimate holiday package for you and the BFF of your choice. You'll win a 7 night holiday for two at the Park Plaza Arena, Pula, Croatia plus two tickets to attend Outlook Festival whilst you're there. What's more, you'll get a £250 PrettyLittleThing voucher to help kick start your holiday wardrobe.