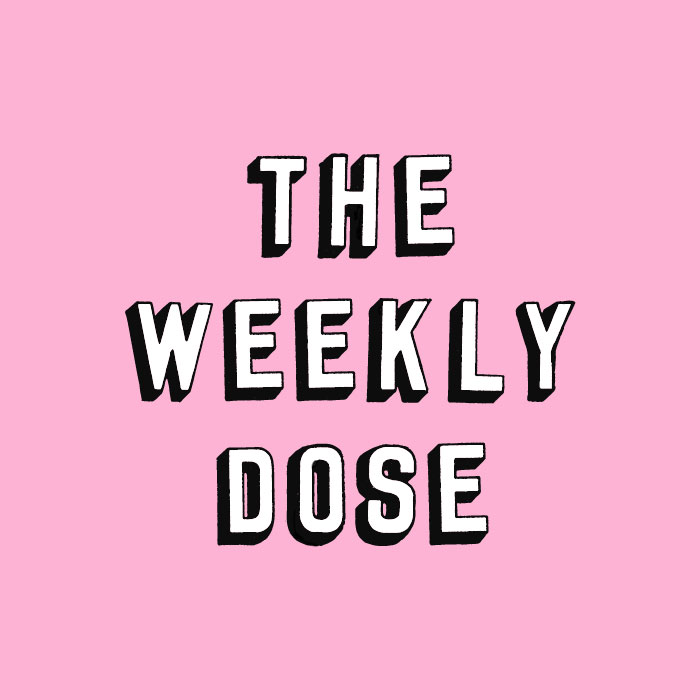 So here's what happened this week…
The end of true love?
Ok unless you've been living under a rock you'll know the power brand we know as Brangelina broke up, resulting in the age old question of whether you're Team Ange or Team Jen to once again rear its ugly head. The rumour mill  is of course in full flow but no official comments from either party have been made as of yet. We're expecting your call Brad bae.
???
Back off basic
Can we just talk about THAT alleged Gigi Hadid attack? The story goes an unidentified "prankster" attacked the supermodel babe after a fashion show in Milan. Not one for impromptu invasions of her personal space from strangers Gigi held her own and fought back elbowing the attacker in the face until he let go like the boss bish she is. Don't mess with our girl.
???
Chloe who?
Has baby faced babe Brooklyn Beckham moved on from his summer sweetheart Chloe Grace Moretz already? The eldest son of Beckham royalty was appaz spotted hanging out with model Adrienne Jüliger, sparking rumours she's his current Hollywood honey.
???
All the drama
The drama between Chris Brown and baby momma Baylee Curran is going on and on and C.Breezy is fueling the fire. Brown has recently been arrested and charged with assault, though his lawyer is claiming he is totes innocent. The singer now seems to be profiting off this major dramz by selling tees on his online store featuring the slogan "this b*tch lyin'". Whoa. Not cool C. Breezy, not cool.
???
Until next week. Peace out.
✌️✌️✌️
Images sourced from Pinterest, The Daily Mail, The Mirror, Vogue