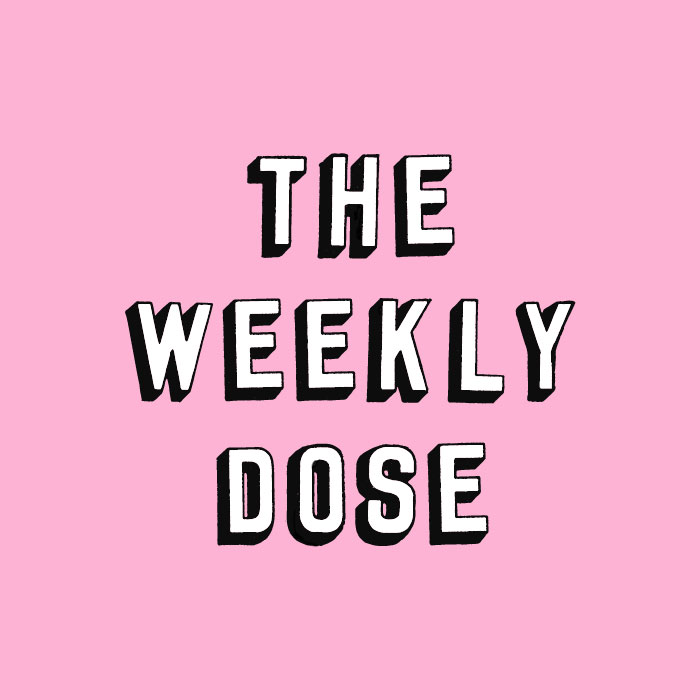 Bringing you this weeks round-up of rumours, gossip and all things celebrities…
YOU'RE NOT MY BEST BEST FRIEND
Appears former besties Jay Z and Kanye West are no longer on good terms after Kanye left fans shocked this week when he criticised Jay during a recent performance. It looks like Kanye and Jay Z might not ever have been BFF's with a source claiming Jay "can't stand" the Fade star and is sick of him. Kanye made his opinion clear after Beyoncé's husband failed to visit the family home to see how they were after the frightening ordeal, which saw Kim beg masked robbers to spare her life. Clearly unhappy, Kanye, told fans at his show: "Don't call me, after the robbery, and say 'how you feelin?' You wanna know how I'm feelin? Come by the house. Bring the kids by the house. Like we're brothers. Let's sit down." He continued: "I can't take this s*** bro. Our kids have never even played together." The source also alleged that Jay Z only "tolerated" Kanye during their Watch the Throne tour in 2011 because "there was so much money to be made. Jay was like, 'I'm gonna knock this out. We're going to do a tour to bring in millions of dollars. I can tolerate that.'" (YIKES)
NEW KIDS ON THE BLOCK
Their parents are some of the most famous faces around. But now sons of Jude Law, Cindy Crawford and Pamela Anderson are becoming stars in their own right! Rafferty Law, Presley Gerber and Brandon Thomas Lee were also joined by the son of Daniel Day-Lewis, Gabriel-Kane and looked the definition of suave in their tuxedos. And whilst the boys caught eyes on the streets of Capri, girls Thylane Blondeau and Brooklyn Beckham's ex, Sonia Ben Ammar were also seen giving them a run for their money as they too joined in the campaign aptly named the #DGMillennials; Dolce & Gabbana's attempt at introducing the younger generation to their brand by 'keeping it in the family'.
CALL MY NAME
In what was a bitter battle to the end, Cheryl is officially divorced in Britain's fastest divorce ever' as a judge reportedly grants dismissal in just 14 seconds! The former Xfactor judge, who is rumoured to be pregnant with Liam Payne's baby, married French Jean-Bernard Fernandez-Versini in July 2014 but their marriage quickly fell apart and they split in August last year. Now it's sparked the question – what surname will Cheryl revert to? Back in April this year, Cheryl announced she'd dropped the Fernandez-Versini name following her split from Jean-Bernard, and wanted to be known as 'Cheryl'. But in a statement about her divorce this morning from her spokesperson, she was referred to as Cheryl Fernandez-Versini. So, what will it be?
AND WE NOW PRONOUNCE YOU
From one marriage ending, to another just beginning .. Or so we're told! It was reported this week that Shia LaBeouf had tied the knot with Mia Goth, his on-off girlfriend since 2012. And despite wanting to keep the nuptials private, the Transformer star was 'shocked' to find out the wedding was live-streamed from their ceremony in Nevada and broadcasted around the world. Despite their nuptials, a tweet from the account for Clark County Nevada, claimed they have no record of a marriage license for the couple and some have been led to believe that it's just another infamous "stunt" by the actor. Are they, aren't they?
HE DID WHAT
Perrie Edwards appears to have confirmed this week that Zayn Malik ended their relationship by text message in a leaked extract from a new Little Mix book. The blonde bae, who dated the former One Direction singer for four years, has described their split as the "worst time" of her life in a leaked extract from Our World. It reads: "It was horrible, the worst time in my life. A four-year relationship, two-year engagement ended by a simple text message. Just like that. "Even though things in my career were going really well, it was incredibly difficult for me." Fans have hit out at Zayn again with one writing: "Perrie got dumped by a text message, wow Zayn real classy." Another posted: "tho i aint surprised that Zayn ended things w Perrie thru a single text message like he did the same w 1D only thru FB lol." Perrie, who is now apparently dating actor Luke Pasqualino, added that she would surround herself with the people she loved to try and stop her from getting upset during the difficult time. Zayne has previously slammed claims that he ended their engagement with a text message in an interview with Fadar Magazine. He said: "If you could word it exactly this way, I'd be very appreciative. I have more respect for Perrie than to end anything over text message. "I love her a lot, and I always will, and I would never end our relationship over four years like that. "She knows that, I know that, and the public should know that as well. I don't want to explain why or what I did, I just want the public to know I didn't do that."
And that's a wrap… Until next week?✌️
(Images sourced from; Google, Pinterest and Instagram)