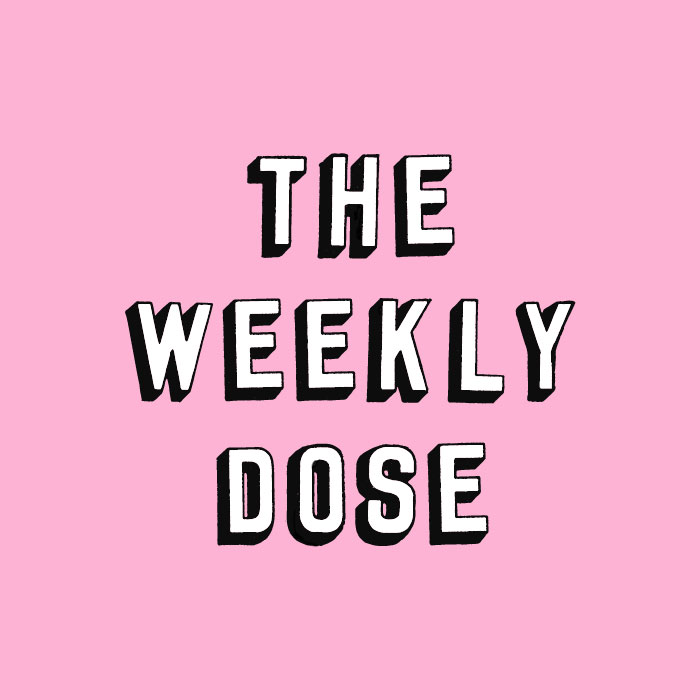 Bringing you this weeks round-up of rumours, gossip and all things celebrities…
NEW COUPLE ALERT
It's been the hot topic of news since her very public split from former fiancé Zayn Malik, and Perrie Edwards love life has once again hit the headlines as rumour has it she's dating Arsenal footballer Alex Oxlade-Chamberlain. Perrie moved on from Zayn with a little help from actor Luke Pasqualino but apparently, her new relationship with Chamberlain is going "from strength to strength" with the hot new couple becoming the talk of the Arsenal changing room since Perrie went to a game a few weeks ago. Not one for showbiz parties, Alex wanted to keep it on the down-low as he isn't one for being in the public eye. Obviously, it's still early days but it's been said that Alex is very keen on Perrie – and he is known as the nice guy of the team – very different from her "usual types". ??
JUST HAPPY
Speaking of people moving on, it seems that Pro Green has also found a new "interest" in model Fae Williams. The rapper was seen hand in hand this week in London and kept his head down when he was snapped, but his smile was hard to miss. Professor Green and Fae were first linked earlier this month, with reports saying they got to know each other through mutual friends. And it seems he's feeling content following his publicised split from wife Millie Mackintosh after he recently said "It feels pretty good putting music out again and the response has been amazing. I haven't just had a turbulent couple of years. My turbulence has been my entire life. But the end of my marriage has taught me there's no permanence in life. "You have to accept that most things are temporary and there's a real positive to be drawn from that. These days I'm just happy." ☺️?
DON'T YOU KNOW WHO I AM
Last week we revealed rumours of how Ellie Goulding was blissfully loved up with her personal trainer … And this week her mood has taken a slight change after it's been revealed the ex-girlfriend of Dougie Poynter reportedly went on a foul-mouthed rant after being told the area was for 'VIPs only' (ouch)! The Your Song singer attended the Animal Ball in London this week and things quickly turned sour when the star was confronted by another party goer after she perched herself on a sofa in the VIP area. The Grammy winner was reportedly told that the area she was sat in was for VIPs only and that she would need to move. Speaking to an online magazine at the event, an angry Ellie then threatened to "punch" the guest over the incident during a rant. "That woman is a b**ch, I've never met anyone as mean in my life. If she speaks to me again I will f**king punch her! I swear I'm so mad," screamed Ellie. #YIKES ??
IT'S NOT YOU, IT'S ME
On comparison, someone who was trying to stay rather quiet this week was Orlando Bloom as he attempted to stay low following reports that him and Katy Perry have gone their separate ways. Katy and Orlando reportedly split after ten months together after a U.S magazine claims the superstar and Hollywood actor haven't ended on good terms. Some say that he ended it after he was apparently heard saying to pals he wasn't ready to get married or have more children. But other reports suggest it was actually Katy who called time on their romance after she's been saying their lives were on different paths as much as she likes him, it was just "time to move on". ?
DON'T SEND ME BACK
Worrying footage of Marnie Simpson has emerged this week after the star was forced to flee a Newcastle club for her own safety. She was seen staggering around the streets barefoot and was heard begging the producers "not to take her back to the TV house". Producers were clearly concerned for the reality beauty as she eventually staggered into a side alley before slumping onto a damp pavement, crying her eyes out. Onlookers overheard Marnie shrieking: "I'm 25 years old, I'm going home!" Her breakdown comes as Marnie, Gaz and Aaron Chalmers were forced to flee a night club through the fire escape after the crowd turned on them, chanting "who the f*****g hell are you?" They were filming for the new series when the sound suddenly went and club goers turned to them for their entertainment. Clubgoers then started chanting "who the f*****g hell are you?" at the celebs as well as "what the f*** is Geordie Shore"? We can't wait for the new series … ??
And that's a wrap… Until next week?✌️
(Images sourced from; Google, Pinterest and Instagram)