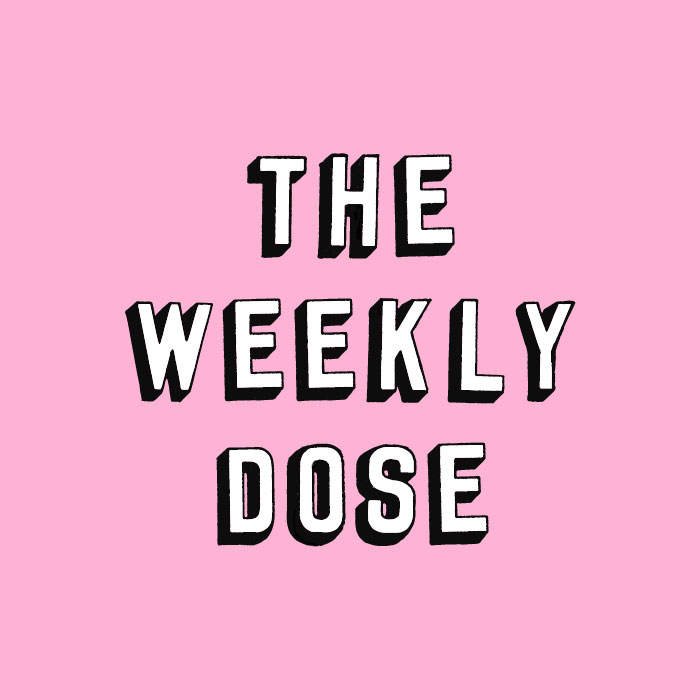 It's that time again. We've waved buh bye to the weekend and are embracing another Monday as we get back to it. If like us, you're currently nursing your first (of many) morning coffees whilst trying to get your head back in the working game, sit back and take 5. This is the weekly dose of news you need to know about.
Kimye Announces Baby Name
In all our many hours of playing "guess the name" on our lunch break and in the group chat we never saw this one coming. Chicago West we can't wait 'til you hit the 'Gram. Now just WHEN is Kylie gonna confirm if she is or she isn't?! Come on boo we can't take it anymore.
Support Your Global Girl Gang
The women's march happened and it was all kinds of important. Hundreds and thousands of good humans joined the movement to protest and our fave celebs were there using their voice for good. Shout out to all the women and men supporting this. We salute all of you in supporting your global girl gang.
So Fashun
Fashion week season was kicked off with Paris Fashion Week Mens – fueling our excitement of what's to walk the iconic runways for 2018 and which meant our street style senses were delighted once more. With Paris Haute Couture Week in full force, we're ready to live through our Insta feed and be double tapping all those looks and FROW actions to, in the words of Rachel Zoe, like "DIIIE" over.
The SAG Awards Happened
All eyes were on the Screen Actors Guild Awards following the mass of all-black ensemble celebs opted for to stand with the #MeToo and #TimesUp movement during the Golden Globes. The mood might have been more mellow and the dresses more colourful this time around but the movement still rages on with celebs working their pins of support is as the best kind of statement accessory. #GirlPower.
Until next week.
Images sourced from Google Images.