From bold colour blocking to introducing the shade in subtle ways, this season is all about the primary colour trend and the one leading the forefront? All things red. Put yourself on red alert, this hue is having a serious moment right now. Dress red to toe with the colour trend to try now.
Trending Now
Whether you're looking to be red all over or inject just a pop of this crimson shade this is the hue you need to know about. Get inspired on how to introduce this colour trend into your wardrobe fast.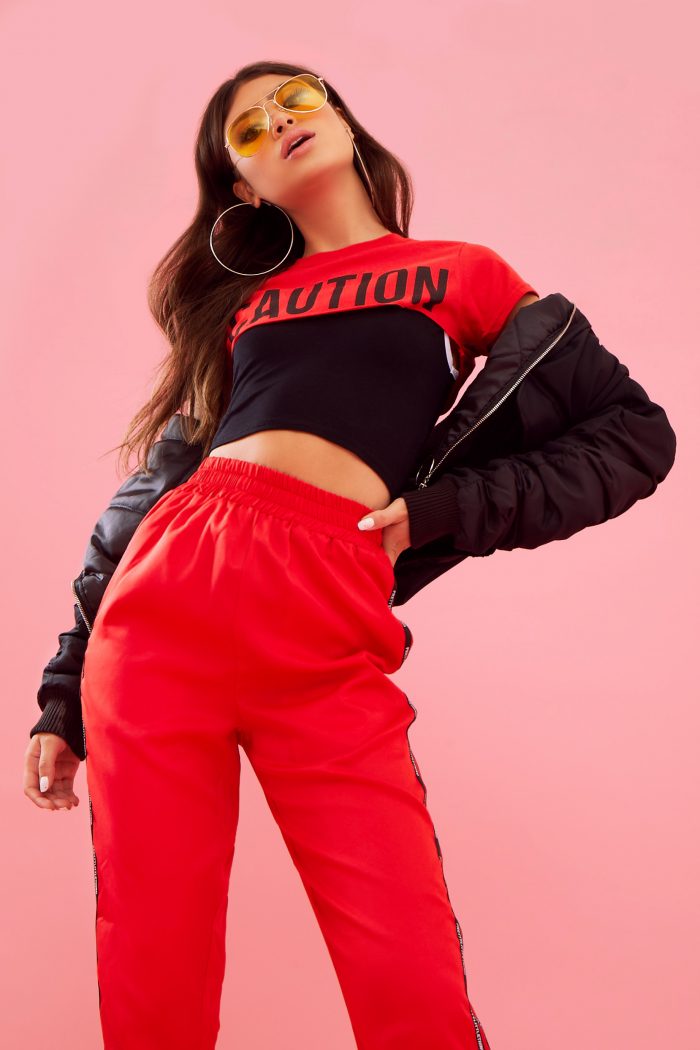 Caution: this sportswear inspired look is serious fire. Dress up lounge wear staples with barely there heels to make a hot AF day look after dark appropriate that's seriously polished.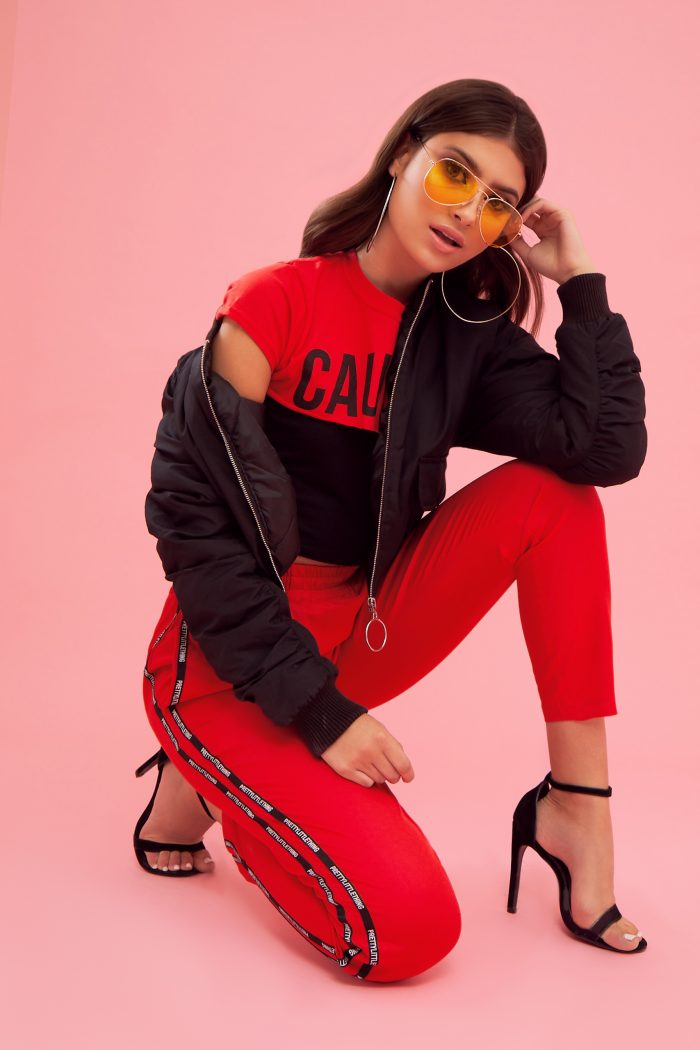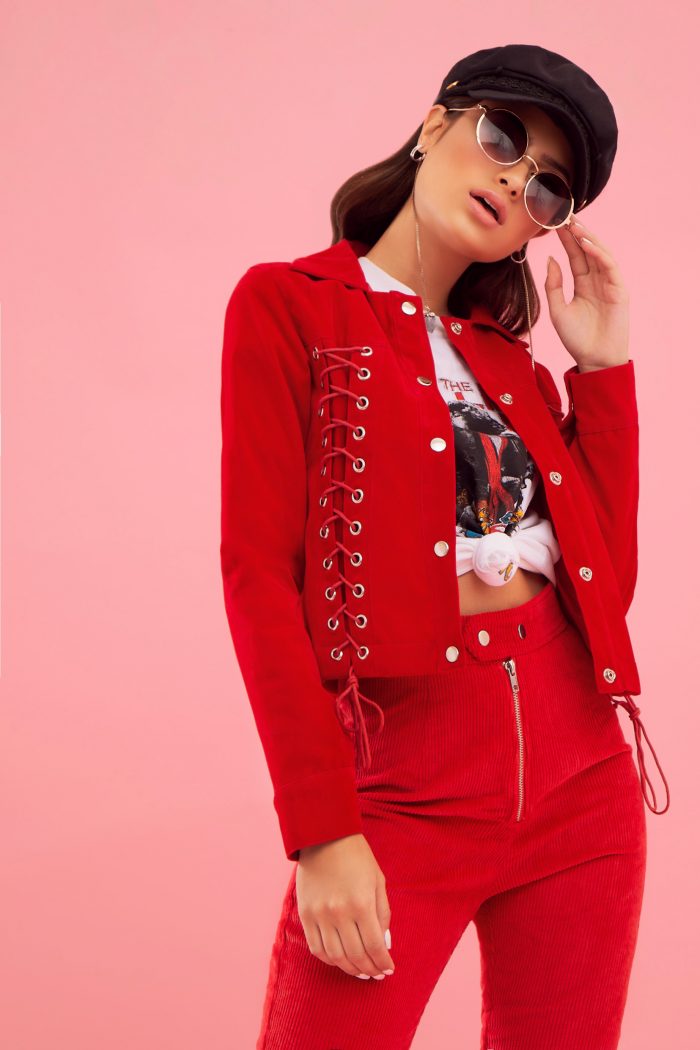 Throw it back to the 70's with groupie babe inspired styling in this season's fave hue. All things corduroy and suede are key for nailing this trend for a look that says "I'm with the band".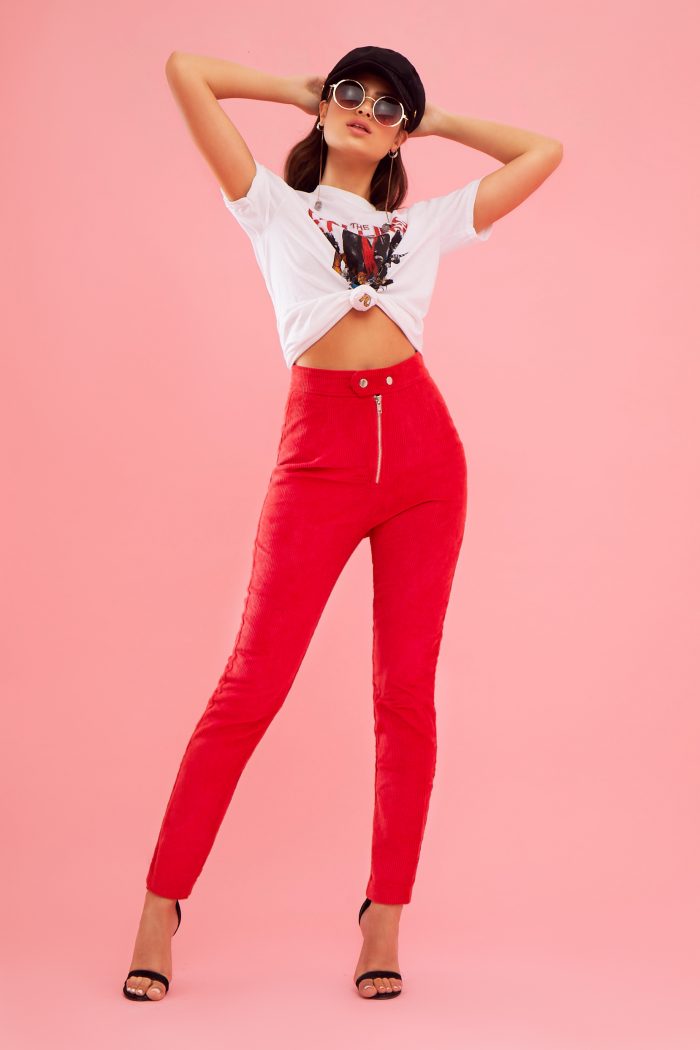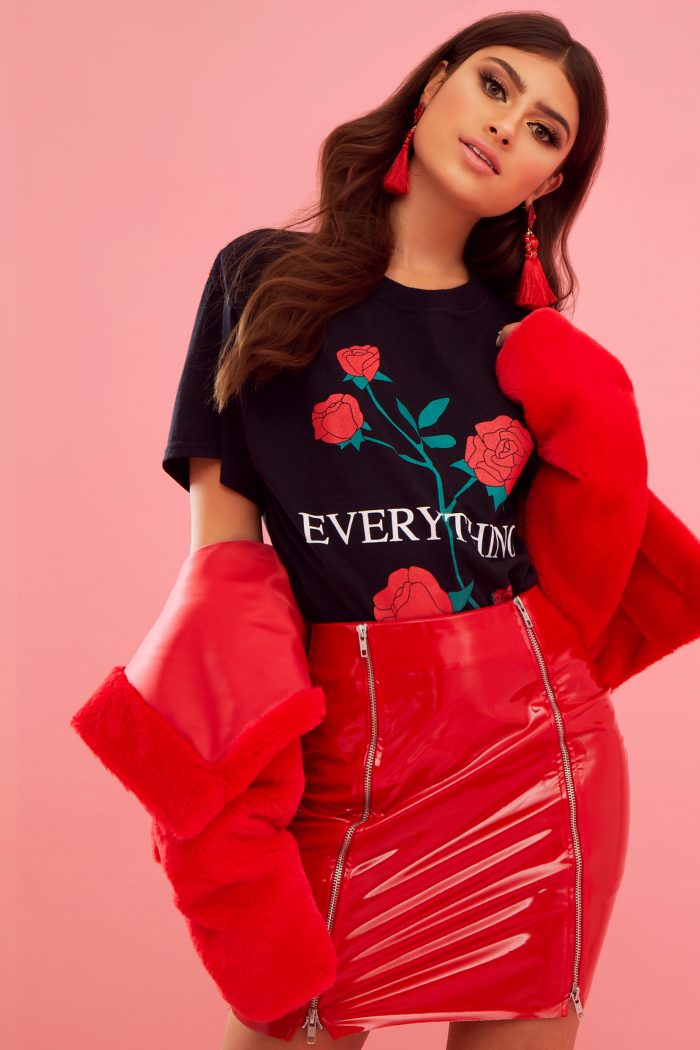 Going out? Mix this season's key textures through pairing plush faux fur, vinyl leather and neoprene sock ankle boots. Throw in a slogan tee to keep this red all over look fresh and current.